---
Is Painting Miniatures Worth the Effort?
I don't enjoy looking at bare plastic. Do you? I don't think most people do. If you want to bring your miniatures to life for whatever tabletop game or hobby collection you have in mind, painting the miniatures is…well, the thing to do.
As someone who has an impulsive streak, it didn't take much effort to start painting. Metal miniatures from Privateer Press (i.e., Warmachine/Hordes) triggered my imagination, and I wanted to know if I could pull off the process of painting the models.
In essence, I started painting miniatures for "me". And, that made the effort worthwhile. Of course, as I learned the technical nuances of the hobby and experienced the awestruck feeling of inferiority when viewing the "pro painted" work, I walked right into reality of what it takes to improve my results.
But, I know from experience through other challenging endeavors that you can get really good at something if you work hard and persevere. You learn from your mistakes, apply the lessons learned, and continue to paint until you're proud of what you create.
If you plan on painting miniatures for a game that requires them or as part of a hobby collection – I think it's worth the effort. Yes, there's a learning curve. And, yes, it will take time and practice to get your 'mini painting game' up to speed. But, that's all part of the hobby!
---
What Do You Need to Paint Miniatures?
The good news is that you don't need much to paint anything. The essentials for painting minis are 1) paint, 2) brushes, and 3) a model. You can check out the details of this basic miniature painting supply triad in this recommended material guide.
While everyone has a personal preferences for how to layer colors; base coating is where every miniature painter starts to understand how paint behaves on a brush.
There are a few ways to base your miniatures, depending on what kind of terrain you want for them. One popular way is to use texture mud or other similar "spackle" material that can be found at any home improvement store or hobby shop.
For more insights and tips for the basing your plastic models and approaches for finishing your painted minis, check out this overview of essential basing kits.
For plastic models, I often recommend using a matte varnish like Testors Dullcote (my favorite for years). A matte varnish helps to protect the model from scratches and other wear and tear. It also helps create a uniform finish which can help bring colors together more seamlessly.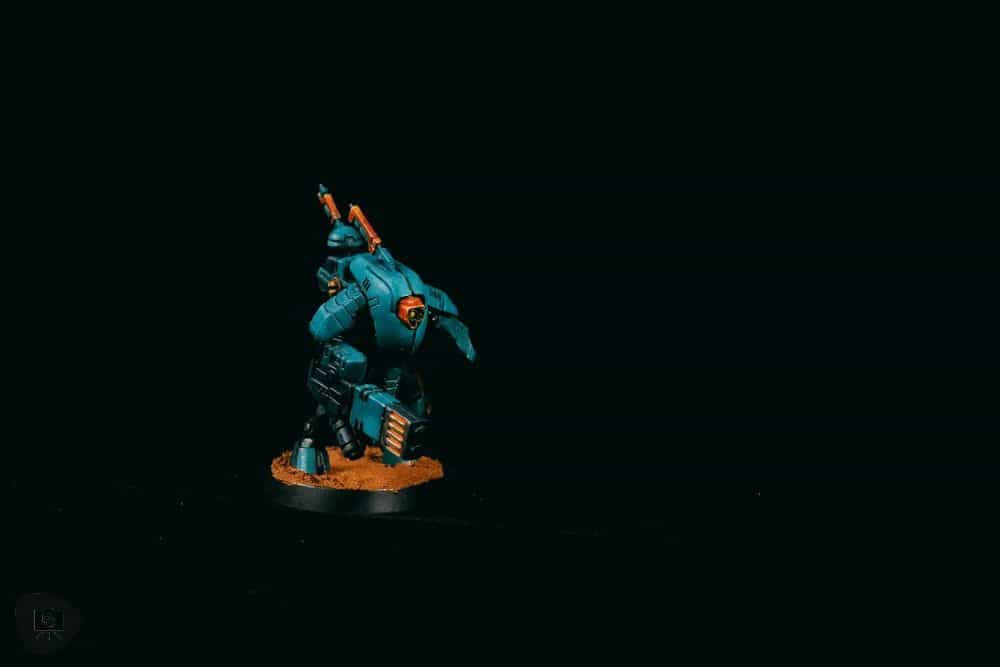 The non-reflective surface also helps in miniature photography, where hotspots or specular highlights from studio lighting can interfere with the photo.
---
I'll note that there are tons of applications, special blending techniques, and whatnot that you can do with acrylic paint. Of course, make sure you get high-quality hobby-grade acrylic paint, i.e., not all paints are created equal. If you're searching for a good paint set to jump-start the hobby or expand your color collection, then you may be interested in some of these affordable paint sets.
---
Tangible Day on YouTube (Miniatures and More!)