Picking the best paint for your miniatures can be tricky. There are lots of different brands and types out there, and it can be hard to know which one is right for you. It's not all unicorn magic and rainbows. There is a science to hobbies and art, too!
In this article, I share my experience and tips for choosing the best paint for your miniature painting project.
---
Acrylic Paint, Oil Paint, Enamel Paint: What's the Difference for Painting Miniatures?
When it comes to miniature painting, there are a few different types of paint that you can use. Acrylic, oil, and enamel paints all have their own advantages and disadvantages, so it's important to choose the right type of paint for your project.
Here's a useful overview of the differences between these three types of paint: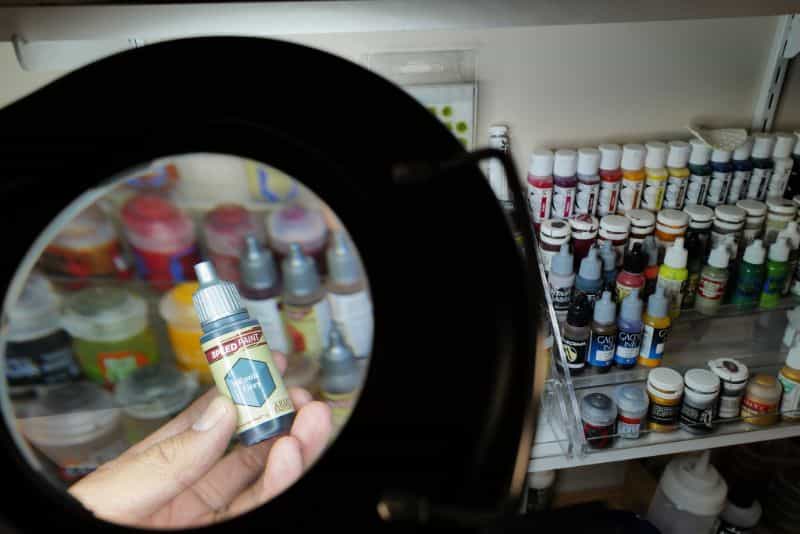 Acrylic paint is the most popular type of paint for painting miniatures, 3D printed models, and scale model kits, e.g., military, historical wargame figurines. You can apply acrylic paint without hassles; they are easy to use, dry quickly, and can be thinned with water if necessary.
Acrylic paint is also very versatile. You can create many different effects with it, from a dry brush finish to a more intricately painted model. Airbrush paints and texture paints are usually acrylic polymer.
You can use advanced techniques with acrylic paints to create subtle, smooth blends, or textured effects. But because acrylic paint tends to dry quickly (an advantage with limitations), some miniature painters suggest using a wet palette.
Oil paint is another popular choice for painting miniatures. It has a slower drying time than acrylic paint, which gives you more time to work with it and create a smooth finish.
Oil paint is also quite durable, so it's a good choice for painting models that will be handled often. However, oil paint can be tricky to use. For example, it's easy to accidentally smudge or smear the paint while working with it since oil paints don't dry or cure for a long time.
Some oil colors are opaque paint, which will cover surfaces easily; other oil paints are translucent or transparent. You'll find that the opaque formulations are also more expensive. So choose your oil paint colors wisely.
Enamel paint is a less popular option for painting miniatures, but it has some advantages over other types of paint. Testors enamel paints, for example, dry very hard and durable, so it's ideal for painting models that will be handled frequently.
Enamel paint also dry more slowly (not as slow as oils), which gives you more options for creating special effects.
You can use petroleum-based solvents to thin enamel paint, which gives control over the consistency of the color. That is, you can thin them down to make them transparent without losing color vibrancy or work with them as a thicker, opaque paints. Note that enamel paints often dry with a glossy finish, so I would suggest using a matte clear coat after you're done for best results.
Because they dissolve well in aerosol formulas, you'll also find many hobby spray paint brands use enamel colors. In fact, for painting the base color of plastic models, resin, or metal, an enamel-based spray primer could be the quickest and easiest way to start a project.
The limitation of enamel paint, however, is that they are more difficult to work with than other paints. They are often relegated to the traditional scale modeler who grew up with Testors hobby enamels. I did.
Enamel's durability, resilience to handling, and versatility is why enamel paints are often used in many hobby projects, such as the paint jobs for pinewood derby cars and the like. You may even be able to use them without primer. Paint enamels straight onto your working surface!
Of course, enamel paints are challenging to use as compared with acrylics. For instance, they can be harder to clean and fix mistakes.
They also take longer to dry and can be difficult to work with if you're not experienced in using them. As always, if you're unsure how a paint will behave, make sure you test paint on a separate surface before using any new product on your actual miniature project.
---
Artist Grade Paint or Hobby Model Paints?
The best miniature paints for any paint job depends on your skill level and the type of paint job you're hoping to achieve.
Wondering if you should use acrylics vs enamel paints? Or oil colors?
For most of you looking to paint miniatures, I strongly suggest starting with a hobby-grade acrylic paint designed for miniature work.
Cheap arts and craft paint that you may find in a local department store do not provide the long-lasting paint job you're looking for. They also have formulas made for covering paper products, and do not cover or adhere well to other material surfaces.
Instead stick with popular brands for gaming miniatures or scale models. Vallejo and Citadel Paints, for example, create a uniform paint film when applied to the small working surfaces of miniatures. They won't obscure details, and color coverage is more reliable and vibrant.
I have tried high quality artist grade paint for working with miniatures, but they are expensive compared to a good miniature paint set. If you haven't figured out by now, the best miniature paint doesn't have to be expensive.
A quick note for you gunpla hobby modelers, you'll find almost all paint markers use acrylic based paint or ink. Acrylic paint markers have the advantage of being permanent, waterproof, and have high opacity.
In general, miniature and model painting with a few basic colors should cost you only a few dollars ($20-50).
---
---
The Reason to Choose Hobby Acrylic Paints
There are so many reasons to choose hobby acrylic paints for your next project. First, they're easy to use and clean up. Just mix them with water and you're ready to go. Plus, they dry quickly so you can move on to the next step in your project without waiting around.
Acrylics are also very versatile. You can use them on almost any surface as long as you use a suitable primer. Acrylic works amazing on plastic, metal, resin, and, of course for the traditional artist is a popular color medium for canvas to wood and glass.
And if you make a mistake, no problem! Let the paint dry completely, then paint new layers over the mistake. Just be careful you don't do this too often in the same place on your models, otherwise you risk obscuring the fine details in the sculpted surface, or creating unsightly coats of color.
Finally, acrylics are a great option for beginner painters because they're affordable and readily available. Read on to find out a bit more of what paints I recommend for painting miniatures, or take a look at the miniature paint sets I've reviewed.
---
But if you can learn how to work with them, you'll find blending Reaper paints a simple pleasure. The flat, matte finish of Reaper paints have after they dry help to create a high quality, professional appearance to your painted model.
---
Vallejo paint comes in squeeze-able dropper bottles with screw on caps. Citadel paints on the other hand, often regarded as the best paints to start with, are sold in pots with flip-up caps.
---
Great Tips for Painting Miniatures and Scale Models
If you're like me, painting miniatures and scale models is one of your favorite hobbies. There's something about the process of creating a work of art from a tiny blank canvas that is both challenging and immensely satisfying.
If you're looking to take your skills to the next level, here are a few tips that may help:
1. Don't buy everything at once.
Start with a small set of paints and brushes and gradually build up your collection as you become more proficient. There's no need to spend a fortune on supplies until you're sure that this is the hobby for you.
2. Take your time.
Don't rush the painting process – it's important to allow each layer of paint to dry thoroughly before moving on to the next.
3. Practice, practice, practice.
Like with anything else in life, the more you paint, the better you'll become at it. So don't be afraid to experiment and make mistakes – it's all part of the learning process!
5. Join a club or online community.
There's nothing like learning from other experienced painters. You can pick up new techniques and get feedback on your work, which will help you to improve.
6. Have fun!
This is supposed to be enjoyable, so make sure to relax and enjoy the process.
If you want more serious tips for improving your skill and growth as a hobby miniature painter, or simply as an artist looking to expand their horizons, check out the process and insights of what I learned as as a commissioned miniature painter.
---
Why You Should Varnish Your Painted Miniatures or Scale Models
For miniature painters and modelers, clear coats and varnishes serve an important role in protecting your work and ensuring a high-quality finish.
Clear coats provide a glossy or matte, protective layer that helps to prevent damage from dust, dirt, and handling. Even the best acrylic paint are prone to degradation by oxidation, UV light, and simple wear and tear. A varnish clear coat can help to extend the lifespan of your painted miniatures and models.
Another benefit for those looking to take photos of your models, a good matte varnish can improve contrast and make colors pop in digital photography.
---
---
Thanks for reading! I hope this article was helpful. If you have any questions or feedback, I'd love to hear from! Please leave a comment 😀.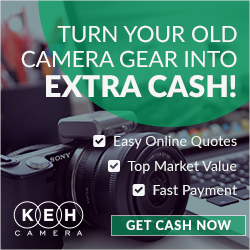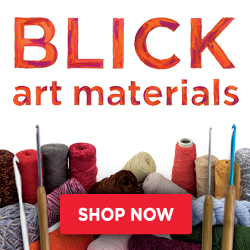 Tangible Day on YouTube (Miniatures and More!)