Are you looking for a wireless, portable LED ring light with enough power to create high-quality images and video? I've reviewed many lights and lamps over the years, so I was excited to try out the SANDMARC Wireless LED Ring Light.
In this article, I'll break down the features of this light and provide a full review.
Disclaimer: Sandmac provided me with this Wireless LED Ring Light free of charge for this review. As with any product review, I'm under no obligation to give a favorable review and all opinions are my own.
---
Summary Review: The SANDMARC WIRELESS RING LIGHT
The SANDMARC Wireless LED Ring Light is a small, round light that produces soft, even lighting in any environment. In fact, the best feature of this ring light is its portability. Without cables, this ring light is great for shooting in the studio or on the go! It's also very easy to set up and use, with a built-in rechargeable battery, and multiple color temperature and brightness settings.
The light is powered by an integrated battery pack that you charge with a USB-C cable. With its lightweight form, this 10″ diameter ring light can be easily set up and taken down without any hassle. The only thing that is missing is a tripod, which you'll have to purchase separately.
The good news is that the ring light is likely compatible with a tripod you already own, and may not even require one if you're using this as a tabletop lighting setup–it has a flat, weighted bottom and can stand alone.
Pros
Portability: The SANDMARC Ring Light is small and lightweight, making it easy to transport and set up anywhere.
Battery-Powered: With an integrated battery pack, this ring light doesn't need to be plugged in, giving you more flexibility in your setup.
Soft, Even Lighting: This LED ring light produces a gentle light that evenly illuminates your subject, enhancing photo and video quality.
Stability: The flat, weighted bottom allows the ring light to stand alone, potentially eliminating the need for a tripod in some situations.
Adjustable brightness and color temperature: You can customize the lighting to fit your needs, making it perfect for a variety of applications.
Cons
No Tripod Included: This ring light does not include a tripod, so you'll have to purchase one separately if you don't already have one.
No CRI or Brightness Rating Available: CRI index and lumen ratings are useful metrics when buying lighting, and unfortunately they are not listed on the product page.
---
Best Competitor for the Sandmarc Wireless Ring Light
The yAYusi Portable Ring Light is the closest competitor to the Sandmarc Wireless LED Ring Light. It comes with a stand, battery-powered operation without wires, and a similarly sized LED ring with adjustable brightness and color temperature.
Read on to learn more about my experience with the Sandmarc Wireless LED Ring Light
---
Unboxing: the SANDMARC Wireless LED Ring Light
The Sandmarc ring light arrived in one piece in a nicely packed cardboard box. Inside, I found the carrying case, wrapped with the company's storefront box. The carrying case itself is a square, flat briefcase-like container with a handle on top, made from well-constructed canvas material that I expect will keep the light safe during transport.
The case itself is small enough to fit in a backpack or carry-on bag. This makes it perfect for photographers, videographers and content creators who are often on the go.
A zipper mechanism runs along the inside of the case, so that you can easily access all its contents. Within the carrying case, I found the ring light itself and its accessories (there aren't many).
The ring light comes with a charging cable and a smartphone holder that uses a spring-loaded clamp. I liked that all of this sat neatly in pre-molded pockets inside the carrying case.
You don't need to worry about the light jostling about inside the carrying case, which could damage things in the long run. It's a small observation I think, but it's important nonetheless.
---
First Impressions: Build Quality and Construction
The build quality of the SANDMARC Ring Light immediately impressed me. It's lightweight, yet feels sturdy and well-constructed. Its flat, weighted bottom adds to its stability, allowing it to stand alone in many situations without a tripod (more about this below).
The smartphone holder slides into the universal dummy hotshoe on the top of the control panel, within the ring of the light. A screw knob allows you to tighten this down so the holder (and smartphone) don't slide out accidentally.
The clamp for the smartphone holder is well constructed too. I was able to easily operate the clamp to hold my iPhone Pro Max phone without trouble. As expected, once inserted, my smartphone didn't budge at all. Great for those times when you may actually want to walk around holding the entire lightweight setup.
The front panel of the ring light is made from frosted plastic and houses the LEDs. This creates a soft diffusion that's perfect for creating flattering lighting on your subject. The edge of this panel also has some protective plastic to help keep it safe when traveling.
The buttons you press to operate the light are clicky, giving you a tactile sense of when you're pressing them. The on/off button requires a second or two to work, which means you won't have a problem with the light turning on accidentally either.
---
In-Depth Look at the Features
The SANDMARC Wireless LED Ring Light brings a number of useful features to the table. It's wireless, which means you won't have to worry about cables getting in the way of your work. In addition, it supports USB Type-C charging, making it easy to power up with most standard chargers today.
The long battery life, which offers over 4 hours of uninterrupted use, also stands out. This makes it great for extended studio or outdoor shoots if you're not near an outlet or other power source.
Because portability appears paramount in the engineering features of this ring light, the company focused on making it as lightweight and compact as possible. The 10″ ring is sufficient for close working distances, especially using smartphone photography (which often uses a 28mm full frame equivalent fixed lens).
Finally, the ring light is compatible with most tripods on the market. This means you don't have to worry about buying a special tripod just for this light–though, I'll note again, that it does not come with a tripod or stand, despite the fact that you can likely use one you already own.
Control Panel Details
The back panel also features an LED display that clearly shows you all the settings you are currently using, including brightness, color temperature, and remaining battery life. This is very helpful as you can quickly adjust your light as needed. As mentioned, the buttons are intuitive and feel good to use.
The back panel uses a digital readout that is easy to read even in bright ambient light. In normal indoor conditions, I found this attractive to work with.
Brightness and Color Temperature Setting Adjustments
The ring light also has adjustable color temperature and brightness settings. For brightness, you can go from 10% to 100% with a few clicks. Similarly, with color temperature, you can go from warm 3600K all the way up to 5500K.
For best results in photography and working with art, I recommend keeping this light in the cooler settings between 4800-5200K.
Although I could not find the CRI rating or the actual maximum lumen value for this LED Ring Light, I realized that I still got good results from it in most situations. This is likely due to the evenness of the light created by the frosted plastic panel that diffuses the output. Some compromise was likely made to accommodate the need to allow this to operate on battery power without losing the longevity of the output.
---
Using The Sandmarc LED Ring Light for Photography
I'm sure there are a lot of reviews of ring lights for photographing beautiful people, vloggers, and various subjects of the human sort. But, for my needs, I love photographing miniatures and scale models that I've worked on for clients and myself.
You can even see the other LED ring lights I've tested for photographing miniatures. For some of my work, I use a lightbox where I can control every aspect of the environment for photography.
For my testing purposes, I set up the Sandmarc Ring Light without the charging cable attached. I was immediately and pleasantly surprised by how nice it felt to not be stuck with a light I had to plug into a wall socket. I wasn't worried about tripping over a wire or being restricted in some way with the light.
(By the way, for those wondering if the light works differently, i.e., brighter, etc., with the charging cable plugged in, I didn't notice a difference. You can charge while you use the light, however, which is good).
Smartphone Use?
I of course started tests with my iPhone in the holder. The clamp operated well, holding my phone with ease. I did have to remove the case to get it to fit snuggly (as I have a case that is kind of squishy).
In my studio, I have a black tablecloth on a desk setup in front of a black curtain. With my ring light setup in the front of the model, I focused on a chosen miniature I painted years ago, a Skaven Verminlord from the Warhammer Age of Sigmar tabletop game.
As I shot, I was able to use the rear panel of the light to tweak color temperature and brightness. At first, I found that the maximum brightness setting was too harsh for my taste. After dialing it down a bit, I found that a more pleasing lighting effect was had this way.
The frosted plastic diffuser did its job in managing the light output, softening it and creating a pleasing effect. I was pleased with how easy it was to get a good shot of my miniature model with the Sandmarc ring light. The colors looked good.
Not as great as a regular camera (see a comparison between smartphone and regular camera photos here), but definitely better than average in my view.
Handheld, Too!
One trick I realized that you can do with a wireless ring light is to use it handheld. With the Sandmarc Ring Light with my iPhone in it, I was able to move around my miniature subjects to capture them at various angles that would have been much more difficult with a regular lighting setup.
The portability of the Sandmarc LED Ring Light allowed me to capture shots without having to worry about any cords or cables getting in the way. It was also light enough that I could easily carry it around, so I didn't have any issues with fatigue either. All in all, this is a great product for anyone.
---
Use as a Hobby Desk Lamp and for Filming Miniature Painting and Hobby Work
Aside from photography and videography, I found the SANDMARC Ring Light perfect for my hobby desk lamp as well. It provided excellent lighting for painting miniatures and other hobby work.
However, when using the ring light alone without other desk lamps on, it wasn't bright enough to work comfortably. You'll definitely need dedicated hobby lights to work alongside the Sandmarc ring light, even if you're filming or photographing your work.
RELATED: REDGRASS CREATIVE R9 DESK LAMP FOR MINIATURE HOBBYISTS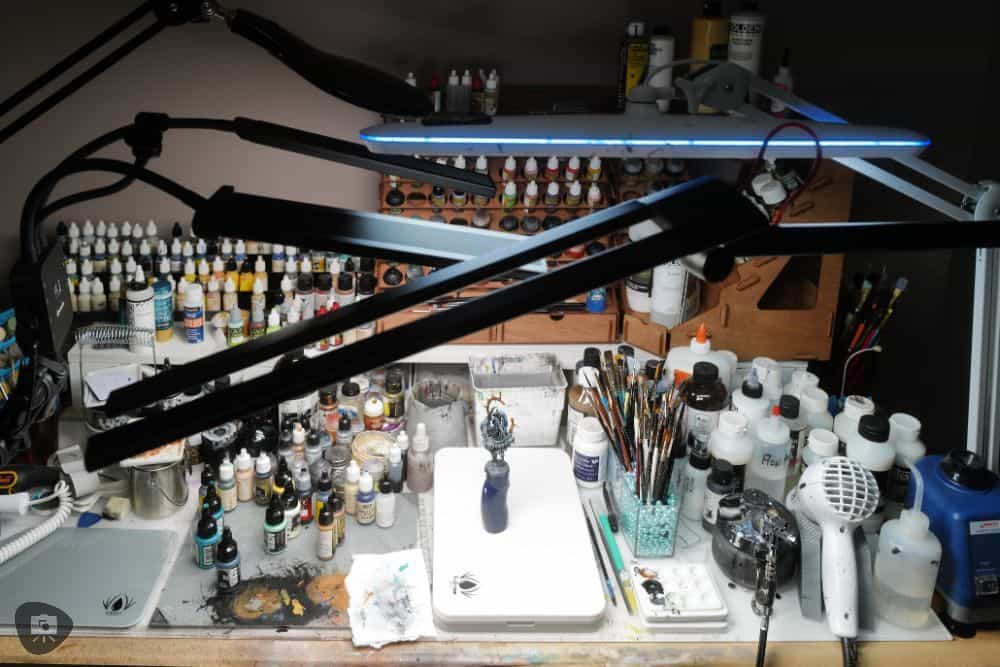 What does work, however, is using the ring light as an auxiliary to your main desk lamp when you're taking photos or filming.
When it comes to macro or close up photos, you don't want shadows or harsh spots of reflections. The ring light is perfect for this.
For my filming needs, I found the Sandmarc Ring Light to be great for providing a nice even in-your-face lighting effect.
As with my studio setup, without having any cords or cables running everywhere, I was able to move around while shooting and not worry about tripping over wires.
---
Is the Sandmarc Wireless Ring Light Worth it?
The SANDMARC Wireless LED Ring Light offers a compact and cable-free lighting solution ideal for miniature painters, hobbyists, and content creators who value portability. Its 10″ diameter and integrated battery pack emphasize ease-of-use, and its adjustable brightness and color temperature settings allow for tailored lighting conditions.
While its flat, weighted base stands alone, potentially eliminating the need for tripods in some scenarios, users should note that a tripod isn't included. Additionally, the omission of CRI index and lumen ratings from its product page may be of concern to those who rely on these metrics when selecting lighting equipment (this may be added later and I will update this article if it happens).
---
Still Unsure? Here Are My Top 3 Recommended LED Ring Lights
Yesker Ring Light (High CRI, Powerful LED Ring Light)
INSEESI Ring Light with Stand (Lightweight)
Ring Light Pixel (Portable, Tabletop Ready)
---
Conclusion
In conclusion, the SANDMARC Wireless LED Ring Light is a versatile tool that offers flexibility for photography and hobby work. It combines portability with performance, providing adjustable lighting suitable for various needs.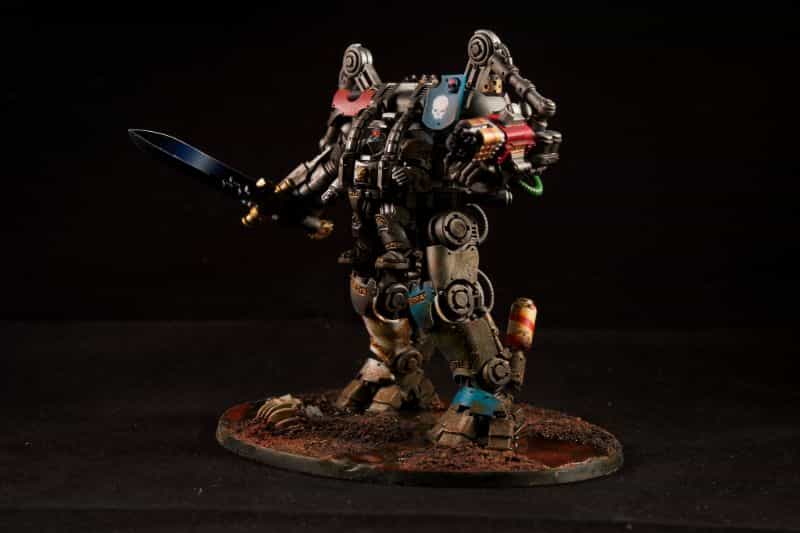 Whether you're a painter, hobbyist, content creator, or vlogger, this ring light enhances your work with a wire-free setup and superior lighting. Despite minor drawbacks like the lack of an included tripod or detailed specifications, the overall benefits make it worth considering.
So, are you in the market for a ring light? Curious if you need one for your hobby work? Let me know what you think! I'd love to hear from you. Leave a comment below.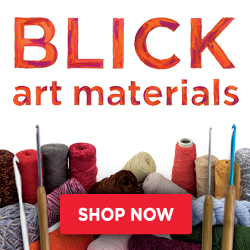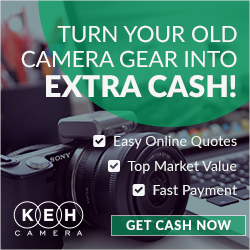 Tangible Day on YouTube (Miniatures and More!)