Every once in a while, something comes along in the hobby world that excites me to the point of feeling "I can't wait to get my hands on this". The Redgrass Games Lamp R9 is one of those products. This versatile lighting solution for miniature painters and creatives provides quality illumination with minimal effort.
In this article, I share my in-depth experience of more than six months working with the Redgrass Games Desk Lamp in a variety of tasks, including miniature painting, modeling, typical office work, and even in the environment of a laboratory. Read on to learn more about the great, the good, and bad things I thought about the RedgrassGames Desk Lamp for painting miniatures and more.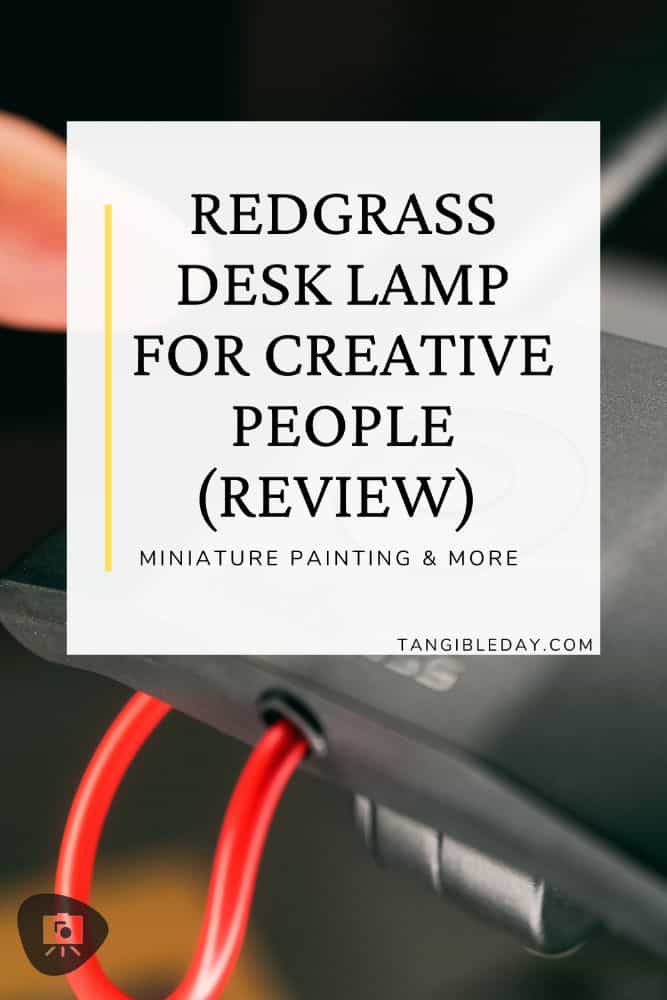 Disclaimer: Redgrass Creative provided me with a demo model of the Lamp R9 for review purposes. Of course, with any review I strive to provide an honest, unbiased opinion so you have all the information you need to make a wise purchasing decision.
---
Summary: Would I buy the RedGrass R9 Lamp?
Yes, I highly-recommend the Redgrass R9 Desk Lamp, especially if you're a miniature painter, scale modeler, or any creative who is looking to upgrade their lighting setup. Would I buy it myself? Yes, absolutely! The Redgrass R9 Desk Lamp has a retail price of around $200-250.
RedGrass R9 Desk Lamp
Smart design with powerful dual LED light bars
Maximum 1800 lumen brightness
Excellent CRI score (>98) at 5000K
Solid full metal construction
Smooth, no-flicker DC dimming technology
Ergonomic flexibility
Only one color temperature
Expensive
As compared to other professional lighting options, I believe the Redgrass desk lamp is a solid value for miniature painters and hobbyists who want a specialized lighting solution.
The linear brightness adjustment settings provide even, diffuse lighting in a wide variety of situations and make the RGG lamp comfortable to use for long hours in the studio, workbench, or in the office.
While there is no color temperature adjustment feature, something other premium LED lamps provide, the balanced daylight color temperature of 5000 Kelvin is perfect for studio professionals. The dual LED bars give you the power to shape the illumination onto your workspace, diffusing or focusing the 1800 lumen light as needed.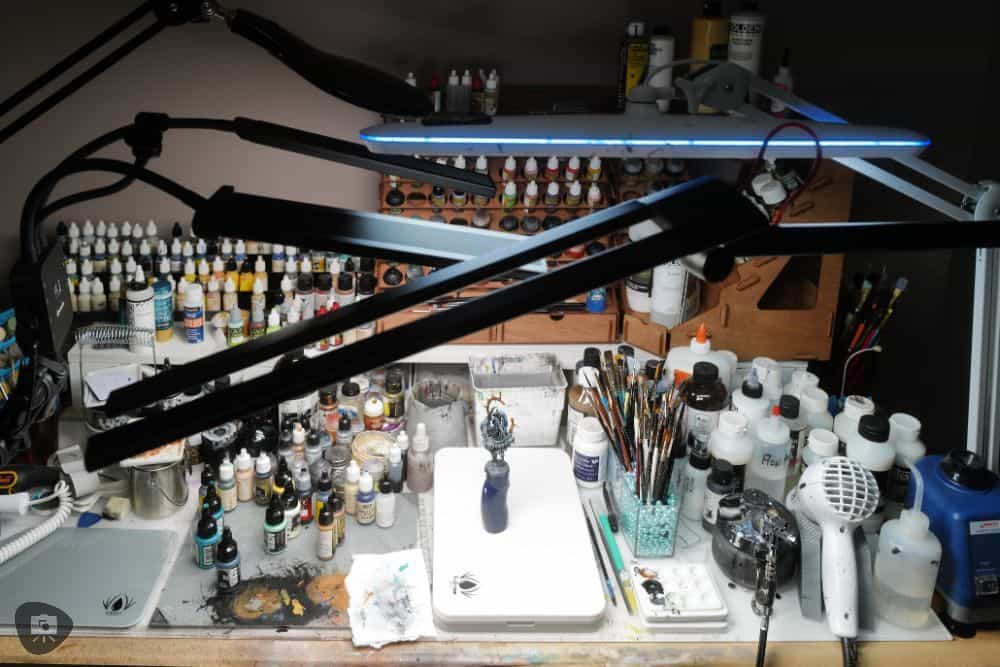 With a strong clamp, full metal construction, and matte black finish, the Redgrass R9 Lamp is built to last and looks great in any environment. The red wiring accent gives that extra pop of color that really brings the whole lamp together.
In summary, if you want superior lighting quality in a sleek package, and are willing to pay for it, then Redgrass Games Lamp R9 is an excellent choice! I've already built a sentimental attachment to my copy.
---
Key Features of the Redgrass R9 Desk Lamp
I spoke with Redgrass Games Co-Founder, Vivien Massad, at length about the research and development (R&D) of their lamp. Suffice it to say, I was impressed with their team's commitment to creating a purpose built miniature painting and hobby-centric lighting system.
Here are the key features of the Redgrass Games Lamp for Painting Miniatures and Other Creative Hobbies:
Powered by R9 Color Perfect TM: This light is powered by the Redgrass R9 Color Perfect TM technology, which enhances the color accuracy of the light to produce true-to-life colors (more details about this below).
Light source (96 Dimmable custom-made LEDs): The light has 96 LEDs that can be dimmed to adjust the brightness as per the user's preference. The LEDs are custom-made to fit the specific design of the light.
Optical lens (60° angular): The light has an optical lens with a 60-degree angle, which allows it to provide a focused beam of light to a particular area while reducing light scatter. This feature is especially useful for providing targeted lighting solutions in tight spaces and for using in directional lighting scenarios.
Color temperature (Pure-white daylight 5000K): The light has a color temperature of 5000K, which produces a pure white daylight color that is ideal for various tasks such as painting miniatures and scale models, writing, creating art, and crafting.
Max output (1800 lumens): The light has a maximum output of 1800 lumens, which makes it excellent as a standalone system for any creative task requiring bright light. For most miniature painters, the minimum I recommend is at least 800 lumens (or more than 60 watts if you're using a traditional light bulb).
Illuminance (3700 lux at 45cm): The light has an illuminance level of 3700 lux when placed at a distance of 45cm (or ~18″) from the object being lit. This means it produces a more than sufficient amount of light to work on fine detailed tasks requiring high contrast.
Extended CRI R1-R15 (98.5+): The light has an extended Color Rendering Index (CRI) of R1-R15 with a value of 98.5 or higher. This is superb, and gives this hobby and art-oriented lamp an uncanny ability to recreate true-to-life color on any working surface.
R9 @ 98: The light has an R9 value of 98, which refers to its ability to accurately reproduce red hues. The red wavelength is often overlooked in high-CRI lighting systems, but the R9 value of 98 allows for a more accurate color reproduction.
TM30-20 (Rf=97 Rg=101): The light complies with the modern TM30-20 standard, which is a measure of its color rendering ability. It has an Rf value of 97 and an Rg value of 101 (both excellent).
Shadowless (No glare technology): The light is designed to provide shadowless illumination and eliminate any glare that could cause eye strain or discomfort.
Flicker-free (EMC safe): The light is free from flickering, which could cause eye strain or headaches. It is also Electromagnetic Compatibility (EMC) safe, meaning it does not interfere with other electronic devices in its vicinity.
Angle-adjustable dual LED light bars: The light has two LED bars that can be adjusted to provide a more focused or diffuse illumination depending on the user's preference.
The Redgrass R9 Desk Lamp was designed from scratch, built and developed from the ground up to be the IDEAL lamp for miniature painting, art, and hobby work.
The following sections of this article are what I learned and experienced using the lamp as a miniature painter, hobbyist, and photographer.
---
Unboxing and First Impressions
Redgrass Games sent me the desk lamp through the mail and it arrived in a fairly large and very well-protected box. Since my lamp was pre-production, your packaging may arrive with slight changes than what I show you. But the overall experience is still the same.
A thick paper sleeve held the clam shell foam pieces that were used to protect the lamp, along with an instruction manual. The manual is clearly written, greeting the user with information about the lamp, explaining installation (it's super easy; more below) and lighting features, such as adjusting brightness, and so on.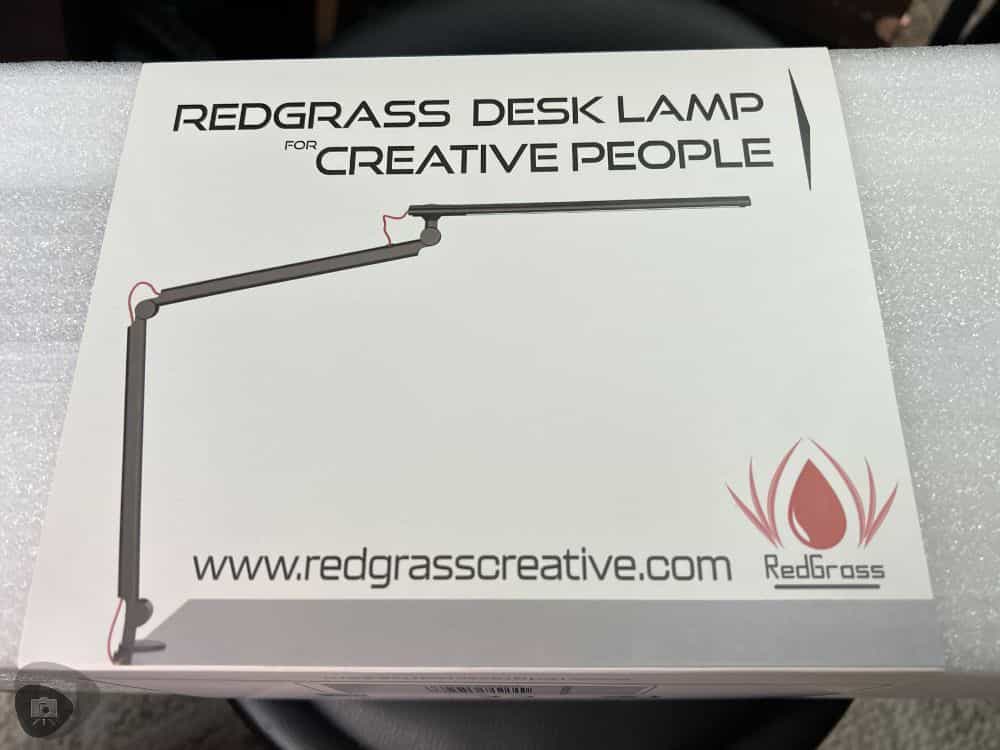 Once I had removed the foam, pulled away some of the plastic, and revealed my new R9 desk lamp, I was immediately taken by how sleek it looked. It has a Scandinavian design motif with its thin frame and curved bevel edges. It had a professional look to it that I could be proud of and this all sparked my excitment to start using the lamp in my studio. The lamp just looks cool.
A quick note that mine also came with a detailed sheet laying out the innovative features of the desk lamp (which I highlighted above). Overall, it is clear that tons of attention went into the engineering aspect of the light function itself, not just the appearance.
---
What Does the Lamp Look Like?
Ever see something that looked cool, but wasn't flashy? There are certain products out there that have a minimalist look, function with purpose, but doesn't scream "look at me, I'm important."
That's the Redgrass Games Desk Lamp. It's confident, and that's inspiring.
For the hobbyist, artist, or anyone really who wants something that they can rely on, be proud of, and that looks great on their desk or table, the Redgrass Games R9 Desk Lamp is perfect (imho).
Dynamic, Minimal Aesthetics
The matte black finish and slim design look great from any angle. The red wiring that threads through the armature gives each part, element, a color pop that stands out from the rest.
Plus, there's a special attention to detail in each beveled edge that gives it an unmistakable original look.
The swivel head for the two LED bars also follow the curvature of the pivot points along the housing. As your eye travels from angle to angle you can admire a silhouette that follows function.
The lamp's design is captivatingly kinetic, evoking the image of a ballroom dancer in that momentary repose between collapse and expansion in an endless series of graceful movements. The lamp is a stationary object, yet appears to move.
The adjectives I would use to describe the R9 desk lamp design would include: collapsing, expanding, percussive (the angles of the arms create a rhythm), suspended (in time and space), sustained/resilient (like a brick mural or oak easel) and swinging. Again, that race car motif that looks fast.
It looks like it just came out of an industrial design lab, but with all the features of a simple hobby lighting system.
---
Installing the Redgrass R9 Desk Lamp
The lamp arrived in three parts, the lamp integrated with the swing arm, the table clamp, and the power adapter which snaps into the wiring in the lamp. Installation was easy. Find any edge of your table and use the screw to secure the clamp. A rubberized grip will keep the clip from sliding, even from glossy desk surfaces.
The clamp is adjustable and fits most surfaces, including tables, desks, painting easels and more. Once attached, slide the swing arm pivot into the clamp, lock the set screw, and you're done. The set screw allows you to adjust the rotational stiffness of the inserted arm, as needed.
You can rotate the swing arm 360 degrees on the clamp, if needed. As you examine the armature, you'll find that the arm has an "elbow and a neck" (i.e., two pivot points), which allows the lamp's head to swing in a wide arc and move up and down.
Within this movement whole system, each of the dual LED bars can rotate independently. You'll have a ton of freedom of movement to get the light exactly where you need it over your work area.
---
Ergonomics and Feel
You can place the LED bar way up high or really low across your table surface!
One of the problems with some lamps is that you sometimes want or need to move the beam over a larger area and can't do it. Or, the other way around, move the light really, really close to something.
Angle the light to take some dramatic photos of your work, as I enjoy doing. I have examples of this further in the article.
A High Degree of Freedom
With the Redgrass Games Desk lamp, you have full range of movement in both the arm and the twin LED bars. Although the light is a full-sized desk lamp, it moves exactly as you would expect even to the cumbersome positions or rare locations some of you may find useful.
For example, I can literally place the LED bars parallel within 6″ of my tabletop surface, right in front of me. This is unique to the Redgrass desk lamp, since many architect or professional artist lamps can often limit your height options. Or, if they allow you to move the light to certain places, the angle is cumbersome or difficult to work with, but not the Redgrass lamp.
In some respects, the high degree of freedom in the lamp's ergonomics is a breath of fresh air. It's as if the lamp is saying, "I'm here to help you see in whatever way fits your needs." And it does.
---
How to Operate the Redgrass R9 Desk Lamp
A single large button on the top of the lamp functions as the on/off switch, and the brightness adjustment. To turn the Redgrass Games Desk Lamp on or off, quickly press the button.
To dim or brighten the LEDs, press and hold the button. The lamp will cycle between the lowest and highest brightness setting.
And, that's about it. The lamp is simple to use and will get you up and running in no time.
For me, the simplicity is refreshing. In contrast to the Neatfi Ultra LED lamp, you don't have to cycle through brightness settings to reach the on/off function. And with other lamps that have multiple buttons, you're not trying to remember which to press for a particular feature.
(Yes, there aren't many "features" on the Redgrass R9 Desk Lamp, but you can also view this simplicity as a benefit. More about this below).
What Makes a Hobby Lamp Ideal for Painting Miniatures?
Before I get into more granular details about my first hand experience using the Redgrass Desk Lamp for miniature painting and other tasks, I want to explain what I look for in reviewing lighting systems.
Here are some things I look for in a great LED lamp for painting miniatures:
Light output
A standalone lamp should emit at least 800 lumens when you're working on fine detail tasks, such as scale modeling or miniature painting. The RGG Desk Lamp boasts a maximum brightness setting of 1800 lumens. For reference, a standard 60 watt traditional light bulb emits 800-900 lumens.
Color temperature
Choose a lamp with a color temperature that suits your needs. For reading or office work, a warm colored light may help you avoid eye strain when reading from high contrast black/white pages or monitors. For painting miniatures, I would strongly recommend using a neutral, cool daylight lamp (5000-5500K). The Redgrass Desk lamp is calibrated to a perfect white light at 5000K.
Color rendering index (CRI)
CRI is a topic that I've written an entire article about (read more about CRI for artists). In short, CRI is the ability of a light source to accurately represent different colors in comparison with natural daylight. For painting miniatures, look for higher numbers (90 or above) on the CRI scale.
The Redgrass R9 Desk Lamp features an incredibly high CRI rating at 98.5+. But importantly, its CRI scale includes measures across a larger spectrum of color wavelengths, which other lamps largely ignore.
Brightness adjustment
You'll want to be able to adjust the brightness easily and quickly. The Redgrass Desk Lamp offers a quick single button solution for this, with no unnecessary cycling through settings. The lamp also uses DC dimming technology, instead of pulse width modulation (PMW), which provides smoother brightness transitions, flicker free operation, and overall more consistent color rendering.
I dug into this technology as a bit (which I write a bit more about later on) since it is part of my day job to understand and apply imaging systems. Although subtle, the ability to control an LED with fine control is a hidden, if under appreciated advantage of the Redgrass hobby lamp.
LED quality
When it comes to LED task lamps, several factors determine whether you're getting your money's worth. With any task lamp designed for art or miniature painting, you should expect even illumination across your work surface without hotspots or shadows. Such a feature makes it perfect for tasks that require a high level of detail, such as painting miniatures.
Although it may sound cliche at this point, flicker free operation should always be a top priority. A part of this comes from the LED driver/controller itself. Longevity is also a notable aspect; though I don't know of any task lamp in this the $100+ range that won't deliver years and years of continuous service life.
Ergonomics and flexibility
The worst thing that can happen with a lighting system, other than crappy illumination, is the inability to put the light exactly where you want it. Whether this is a floor lamp, a clamp on desk lamp, or whatever, make sure you can move it around at least a bit.
I was pleasantly shocked to discover how close you can move the Redgrass Games lamp to your desk without angling it in weird positions. Being able to lower the LEDs so close to your table also means you can get a really bright, high contrast illuminating area above your working area.
This leverages every single of those 1800 lumen units right in those spots on your models. When would you need this? Well, painting those tiny eyes. Or the custom freehand work you are doing on a vehicle that requires extra detail.
Boom! Slap on a pair of magnifying visors or something for that extra, extra, you know, and you are good to go.
Portability
If you plan on taking your miniature painting on the go, consider a portable LED lamp that can be easily transported from one location to another. I've reviewed other battery- or USB-powered lamps that are road-worthy. But of course they have limitations with their ability to illuminate a dedicated work surface, and the power of their LEDs are on the weaker side.
The Redgrass Desk Lamp is a full-sized lamp, and while light-weight, it's a large form factor. Depending on your available space, or need to travel, this could be a good compromise or you may want to have another compact lighting system to take with you when you need to move around.
Cost
There's no escape. The good art and hobby equipment stuff ain't going to be cheap. But you do get what you pay for, and if you plan on using your lighting system for extended periods of time (and maybe even a business) investing in something like the Redgrass Desk Lamp is probably worth it. You can expect to pay upwards of $80-300 for a dedicated, professional lighting system for your art or hobby.
---
DC Versus PWM Dimming Operation: What is Better for a Hobby Lamp?
As mentioned above, I was super curious about the technology in the Redgrass Desk Lamp. Unlike most LED task lighting systems that use pulse-width modulation (PMW), the Redgrass lamp uses DC dimming to control its LEDs. If you're wondering what sets modern LED technology apart, here's a concise overview of how it works.
DC dimming involves adjusting the direct current (DC) voltage supplied to the LED lamp to change its brightness (source). This technology works by varying the voltage level of the DC signal in a smooth and continuous way to adjust the brightness of the LED. This method is commonly used in smartphones and other electronic devices that have OLED displays. It also happens to be included in the Redgrass Desk Lamp (source).
On the other hand, PWM (or Pulse Width Modulation) dimming works by turning the LED on and off rapidly at a certain frequency (source). The on/off cycle happens so fast that it is imperceptible to the human eye, and the average brightness is determined by the ratio of on time to off time.
The higher the "resolution" (or the closer the "on-states" are to each other), the brighter the LED appears. PWM dimming is a widely used technology in LED lighting systems as it's fairly inexpensive to implement, and is often used in commercial and residential lighting.
Is LED Dimming technology actually important for working with miniatures?
In our application, the main difference between DC dimming and PWM dimming is the way LEDs appear to us as they modulate their illumination power. Because of how it operates, PWM dimming has a subtle, nuanced flicker (as it switches on/off rapidly), which some people may find uncomfortable or distracting, especially at low light levels. I do not experience this, but others may be more sensitive.
Of course, a camera with it's ability to capture light at ultra-fast speeds can pick up on the flicker. Have you ever tried to capture video of your computer monitor with a camera? Those stripes that show up are because of PMW controlling screen brightness.
DC dimming is more gentle and doesn't flicker as much when you reduce light levels (source). This could be a deciding factor if you're looking for an LED lamp that won't bother your eyes while working on detailed projects or painting miniatures.
My experience with the DC dimming on the Redgrass R9 Desk Lamp showed that its brightness transition was indeed smooth and seamless; certainly, when compared with my Brightech and Neatfi lamps. Did this effect my ability to paint or work at my desk? Not really. For most of us, we will set a brightness level and forget it.
Where this may become important is that DC dimming technology does prevent that subtle inconsistency at low brightness settings. When you have your lights on low brightness, any small flicker may be more obvious, and can get in the way of your natural work flow. So if you plan on using your lighting system for extended periods at low light levels, having a lamp with DC dimming is the way to go.
Full USER Experience With the Redgrass R9 Desk Lamp
I installed the lamp in multiple scenarios, including an office desk, my miniature painting setup, and at a laboratory workbench. As most of us will be interested in the lamp for painting miniatures, working on models and the like, I'll start here.
The Redgrass Games Lamp is awesome. Simply put, it's like the kitchen appliance that does the job perfectly. It's the toaster that takes your bread and make it perfect every time. The lamp works in its environment in such a clean, precise way, it's really a pleasure to be in the same room as it.
A single button operates everything. While at first glance, this may be superficially a drawback, it's not. Simplicity is the biggest advantage of the lamp. I don't want to fiddle with my light.
I want to make art, paint models, and get to business. The light shouldn't be the focus of my attention. It's the tool that should allow me to focus on what I want and need to do. And THAT is whatever task the lamp is being used for.
How well does the Redgrass desk lamp do for painting miniatures?
Painting miniatures with the R9 lamp was a pleasure. I can turn "on" the light and get right to work. If I needed to swivel the lamp around to get light in a specific area, I just pushed or pulled the light around and the lamp stayed put.
The dual LED bars came in handy in a few instances where I needed to focus on the facial details of the model. I could adjust the angle of each LED bar separately, allowing me to get a broad, but focused effect exactly where it needed to be while maintaining overall illumination on my desk.
It's bright enough
While dimming adjustments weren't necessary, I found the lamp most comfortable to use at a single unit lower from the maximum brightness setting. Note that I didn't say "click". Instead brightness smoothly cycles from low to high as you hold down the power button.
The color temperature and high CRI came into play as I worked with multiple colors on my palette. Mixing and blending subtle tones and gradients was simple, maybe even so easy that I took it for granted. Was this a "placebo effect", or did the Redgrass lamp actually give me an advantage?
Honestly, I'm not sure. But, as above, my focus wasn't on the lamp. And that's a great thing. The lamp didn't bother or distract me from the job or process of creating. It stayed in the background, as any hobby tool should. A lamp should help you complete the job, not be the focal point of your hobbies.
(Yes, it's a pretty lamp to have, admire, but when you're working, you shouldn't really care).
As you can see from my photos, paints, colors, and the model itself is clear, vibrant, and well lit. There aren't harsh shadows, and the colors are accurate. The lamp is a great choice for those working with miniatures or models.
Professional Office work?
I also tested the R9 lamp in my office at work, and it again, I didn't have any problems getting used to the controls of the lamp. It was simple to turn on and off, adjust light levels, and direct illumination where I needed it.
While some desk lamps I've tried can create glare or hotspots on my iMac computer monitor, with the Redgrass lamp you can adjust the brightness or angle the two LED bars in such a way to avoid glare while still creating wide bright illumination on the desk and your workspace.
Because the lamp clamps on the side of your desk, I noted that it stayed out of my way in the office, too. Place the lamp housing high above your table and you won't bump into it when leaning close to your computer or reaching for something on a shelf nearby. Lower the light if you're reading a document, book, or writing a note on a Post-IT and want to get up close and personal with the task.
Sure, the lack of color temperature control did come up in my head as a problem for other tasks such as reading, where a warmer or cooler temperature would be preferred by some. But that dead center daylight neutral 5K light gave me super clear natural feeling illumination wherever I pointed it.
Indeed, the full blasted 1800 lumens wasn't necessary in my office environment as overhead ambient lighting filled most of the room. But that extra illumination helped my older eyes see pages more clearly, work on my computer monitor (that I could have lowered the brightness on too), as well as working to clean up some laboratory FDM 3D printed models I made.
How does the lamp fair as a laboratory task light?
Speaking of laboratory work. I had the opportunity to take it into a working lab environment. We work on fine detail tasks everyday, e.g., preparing biological samples, reagent work, bench top microscopy tasks, and I wanted to know whether there was a marked improvement or simply a difference in this work setting with this unique Redgrassgames desk lamp.
Get close and personal
Fine detail tasks using bench top microscopes requires top-notch lighting. And here, the Redgrass lamp delivered.
I'll note as you see in some images that I could adjust the height and angle of the two LED bars to cover most of my microscope field-of-view without obstructing or blocking any other tools or electronics I need around my lab bench.
As above, the incredibly high degree of freedom, angular adjustability of the dual LED light bars gave me full confidence that I could put the powerful beams of light where it was needed without blinding myself or my colleagues. Moreover, the lamp stayed out of our way because of how slim and maneuverable it was.
Although my current in-laboratory lamp is a older Neatfi task lamp (in which a more recent version serves as my workhorse at home; see the full review of the Neatfi XL lamp for painting minis), and works well, the Redgrass lamp has proven to be way more powerful and reliable. I can see it becoming a staple task lighting system in a broad range of different environments.
Photography and Videography with the Redgrass R9 Desk Lamp
When it comes to photography, light is everything. EVERYTHING.
Bad light will ruin the best subject. It doesn't matter how good your camera is, or how majestic your model or subject looks, it's all about the lighting. Here's a quick video I made of the Redgrass lamp.
As a commissioned miniature painter, I always take progress photos. Good images document my efforts, allow me to convey my perspective to customers, and prospective clients interested in my work.
Good photos and video also come in handy for this site, where I write tutorials and journal my creative journey. I also love photography as an art, a technology, and a medium to express myself.
So, when it comes to capturing images on-the-fly while I'm painting or modeling, whatever light I have available to me at the time becomes my favorite tool. And, I'm impressed with the Redgrass lamp for these purposes too.
The adjustable LED bars let me direct light where I need it most, and opening up the brightness dial a bit makes camera work easier. Closing down my aperture increases my depth of field (which helps with miniature photography), but reduces the light to the camera's sensor.
The only ways compensate is to increase the digital gain (i.e., ISO) in the camera, which introduces unwanted grainy noise in my images, or make my scene brighter.
Elegant simplicity
In function and form, the Redgrass R9 lamp is elegant in its simplicity. Simple is beautiful.
A desk lamp that can get really, really bright with a single button push is awesome. The Redgrass R9 lamp is a no-hassle photography lamp over your hobby desk.
I could dial in the exact amount of illumination I wanted, focusing the beams on the miniature, or just flood the area with the two LED bars to get even light coverage. The height and angle adjustments allowed me to put my subjects in dramatic, avant-garde style lighting angle.
Experimentation and Exploration
Avant-garde is a concept that I've always kept on the top of my mind when I'm painting or taking photos (source). For those who are unfamiliar with this term, "avant-garde" refers to new and experimental ideas, techniques, or styles that challenge established norms and conventions in creative fields. It prioritizes innovation, originality, and experimentation over traditional techniques and aesthetic standards, and examples include movements such as Dadaism, surrealism, and conceptual art.
I'm always trying to be different. And, I've found that the best way to innovate is to keep things as simple as possible. Yes, it's kind of an oxymoron, but this paradox of keeping things simple to add diversity and unique-ness to my work has always worked.
Here, a task lamp should stay out of my way. Do the job and nothing more. With photography, light should exist, but only to make my subject all the more interesting. This is why the Redgrass Games Desk Lamp could be the perfect desk-oriented photography/vlogging light for those of us who make videos or take a lot of photos of our hobby work.
Bright, adjustable, with clear, neutral daylight full spectrum light: This is it. I'm still experimenting. But, the lamp has become a fun tool for me to create sophisticated lighting effects that really help set the mood of my work-in-progress (WIP) pieces.
And, as above, the inability to change color temperature hasn't been a limitation here either. Flesh and natural skin tones come out clear in my paint jobs.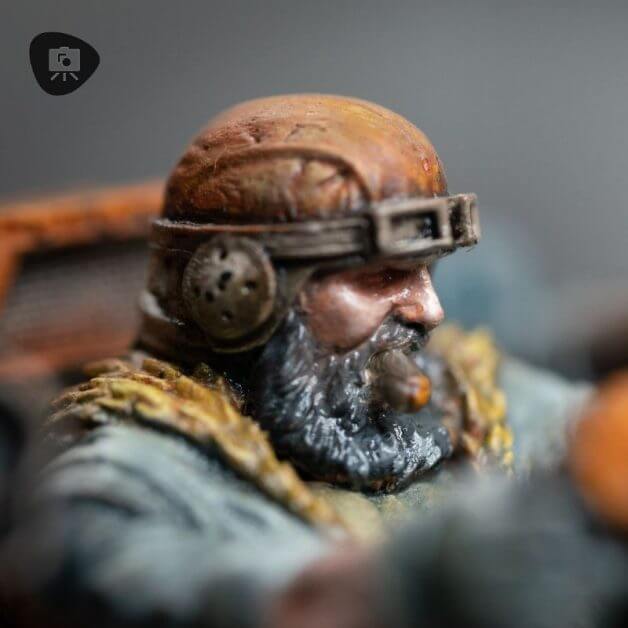 While I'm generally not on camera for video (though you can see my hands), this is exactly the kind of light you'd want to use to illuminate yourself as your skin tones would come out clear and natural without that weird, overly-green hue or unnatural red cast.
---
Quick Note ABOUT the Redgrass Games Brand
I like to support Redgrass Games for their commitment to equipping hobbyists and creatives with the tools they need to make cool stuff. According to my read of their site, the Redgrass Games mission is to provide high-quality products that are designed for a variety of creative endeavors.
In addition to their new lamp, Redgrass Games' product line includes a range of other items, like wet palettes.
Redgrass Games definitely has become one of the more recognizable names in the hobby community, and for good reason. Their products are well-made, their customer service is great.
Are they going to come out with other lighting products?
Redgrass Games has made a name for themselves through their broad line of wet palettes. Since their Kickstarter, they launched multiple iterations of their Everlasting wet palette.
My gut is telling me that, if successful, the R9 desk lamp could become one of a multiple line of task lighting systems from Redgrass Games.
Why should they limit themselves to a single lamp model? I hope they follow through on this development, because having multiple lighting options with different features, sizes, portability, and maybe even those with color temperature adjustments would be awesome for hobbyists and artists.
I would personally love to see a more portable version of the R9 desk lamp; perhaps even a battery-operated LED task lamp that we could store in a travel bag for conventions.
And, while I'm sure some markets are saturated, e.g., office lighting, there are other gaps in the market that Redgrass Games could fill. I am definitely excited to see what comes next from Redgrass Games creative products!
---
Final Verdict
The Redgrass Games Desk Lamp is a great option for those looking to upgrade their lighting setup, especially if you're a miniature painter, scale modeler or other creative. Although it's expected to cost around $200-250, it's worth the price as it provides even, diffuse lighting with linear brightness adjustment settings and a balanced daylight color temperature of 5000 kelvin. It also has a strong clamp, full metal construction, matte black finish, and red wiring color accent. While it doesn't have a color temperature adjustment feature, it's an excellent choice for those looking for superior lighting quality in a sleek package.
Check out the Redgrass Games lamp.
---
Conclusion
This is not the end, but the beginning. As with any review, I'll continue to work with the Redgrass Games desk lamp—indeed I want to buy a 2nd for my other workspaces—and update this information as I go.
In the meantime, I'm excited to see what Redgrass Games develops next. While they have made a name for themselves with their wet palette line, they could definitely benefit from a broader suite of lighting products to give creatives and hobbyists more sophisticated options.
Thank you for reading! If you have any comments or questions, feel free to reach out and let me know. I would love to hear your feedback and any thoughts you may have.
Happy creating! 😀📸🎨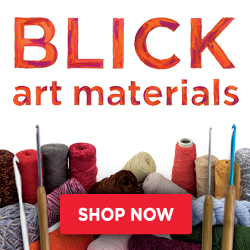 Tangible Day on YouTube (Miniatures and More!)