Some products fail to impress me. For a long time, I never considered a computer monitor light bar a necessary item. However, the Quntis Monitor Light Bar Pro+ proved me wrong. It is not just a fancy addition to my workspace; it has become a highly welcome tool for my daily work routine. Let me tell you why!
In this article, I share my hands-on experience using the Quntis Light Bar Pro+ over a period of months in my home office and hobby workspace. While a monitor light bar isn't for everyone, I think everyone could benefit immediately from having one! Read on below to see why.
Dislaimer: Quntis sent me this light for review purposes, but the opinions and views expressed in this article are solely my own. You can be assured to find my review balances the pros and cons of any products, so you can make informed decisions about your purchases.
---
Summary (TL;DR): Is the Quntis Light Bar PRO+ Worth it?
Yes. The Quntis Light Bar Pro + is affordable and provides way more value than you would expect upfront. For anyone who cherishes productivity, simplicity of design and function, I think the Quntis Light Bar Pro+ is an amazing addition to anyone's home office space. The spot light effect above your monitor with its bright and clean, glare less output welcomes you to your workspace.
For the artist and hobbyist, the high CRI (95) provides super accurate color reproduction over your working surfaces. While I did find the restriction of the light bar to my computer monitor a bit of a hinderance, moving smaller projects in front of the screen proved to be an easy workaround. The diffuse, yet fairly bright light provided a very comfortable working environment. Similar to the Redgrass Desk Lamp, the Quntis Light Bar also uses a step-less dimming design. With a delayed-press of the remote, you are able to smoothly lower the brightness or adjust color temperature.
Setup and use of the light is super fast and easy. The light bar sits firmly on the top of your monitor using a counterbalanced passive clamp design. This is a common way many monitor light bars work. I tested this on two iMac models, as well as a Thunderbolt monitor. Both of these screens are of average thickness and flat in the front and back. With included adapters, the Light Bar Pro+ will also fit on curved screens and monitors!
When it comes to cost, as I mentioned the Quntis monitor light bar is one of the best valued monitor lights on the market when you consider the quality of the light, utility of features, and how welcome that remote control is when just want to get to work. Overall, I highly recommend you check out this monitor lamp.
What you'll find in the box:
1 x Quntis Lamp Bar
1x Remote Control
2 x Adjustment Cover
1 x 6.5ft Type-C Cable
1 x User Guide
Pros
Locally bright (~1200 lumens over a typical desk surface area)
Auto-dimming feature
High CRI ~95 (clean, color accuracy)
Smooth, step-less dimming
Very useful remote control
Sleek, minimalist design
Affordable price
Cons
Limited light coverage to area right in front of monitor
---
Key Features of the Quntis Light Bar Pro+
No Screen Glare & Space Saving: The 45° angled asymmetrical optical design focuses light on the desk and keyboard area without causing screen glare. Its upgraded weighted clip design allows for optimal space utilization, and is ideal for monitors with thicknesses ranging from 0.12″ to 2.36″, including curved and irregular monitors.
Auto-Dimming & Stepless Manual Dimming: Equipped with a built-in ambient light sensor, the light bar adjusts its brightness automatically when you double-click the controller. Users can also manually control brightness and color temperature on a stepless scale between 3000K-6500K, achieving a CRI95.
Close to Natural Light & Ultra-High CRI: With its high color rendering index of CRI95, the light bar offers near-natural light that is consistent and shadow-free.
Eye Care & Comfort: Designed with eye care in mind, the light bar not only eliminates glare and flicker but also features a 2-hour auto-off timer mode, reminding you to take a proper break, thereby reducing the risk of eye strain. It is suitable for a wide array of users, including students, designers, and office workers.
No Blue Light Hazard & Flicker-Free Lighting: Certified to stringent IEC standards as well as passing the IEC62778 anti-blue light certification standard, the Quntis Monitor Light minimizes eye strain and discomfort by eliminating harmful blue light and flicker.
USB Connectivity: The 20-inch long light bar is powered via USB and works perfectly on top of curved monitors or ultrawide monitors, compatible with various power sources that meet the requirement of 5V/1A or greater.
Remote Control: The sensitive remote control integrates multifunction controls, providing added convenience for seamless adjustments to brightness and color temperature without the need to interact directly with the light bar. The remote can also be used to turn the lights off
---
5 General Reasons to Get a Monitor Light Bar
I learned these lessons after doing some research and using a light bar myself. Here's why you may want to consider getting a light bar for yourself!
1. Improves Focus
I find that illuminating my work area, beyond just ambient room lighting, helps me stay focused on the task right in front of me. I'm not tempted to look around, get up, or do other things. Using a monitor light bar compelled me to "stay in the light" to continue working. By the way, I tend to wear noise canceling headphones as well, which helps with focus.
2. Promotes Productivity
Better focus and reduced eye strain leads to increased productivity, making a monitor light bar a useful tool for students, professionals, and hobbyists alike. I was able to work long hours in a dark room just by the light source provided by the light bar. While a computer monitor produces its own light, it can get uncomfortable when its all the light you have.
3. Space Savings
A light bar is a tiny package! It fits right where you already have a stand (i.e., the computer monitor) and illuminates the surfaces right in front of you. I have plenty of hobby desk lighting, but they take up some space. Even the table clamp-style lamps that I also use require swing arms that take up "air space" over my desk.
4. Ergonomic Side Benefits
The light bar is always in the perfect place. I don't have to adjust placement of my lighting to fit my needs. I can avoid hunching over, squinting, or making any sort of postural adjustments to my body to ensure I can see things on my desk or computer monitor properly. It's just more comfortable now…if only I can find a better chair (e.g., an issue to solve for another time).
5. Aesthetics
I love minimalism. It's why I fell in love with the Redgrass R9 Desk Lamp, followed closely by the Neatfi XL task lamp I use a lot. The Quntis Light Bar is as simple and functional as you'll get. It's thin sleek profile stays out of your visual space. Even when you turn it on, you barely notice the lamp itself. I love that.
Of course, there may be corner cases for why you may love having a monitor light bar. Because of its focused illumination, you can work in a limited, shared space while others around you are asleep (i.e., your roommate, a spouse, kids). Because the remote control allows you to control the light without touching the light bar, you don't have to worry about re-adjusting the placement of the lamp every time you turn it on or off.
Simplicity in design makes any product versatile. This is the case with the Quntis Light Bar Pro+, too. You can be creative with how you use it.
---
Unboxing and Impressions
Alright, let me dig a bit deeper for you. Upon arrival the light bar came in a neatly packed box. As you would expect, the exterior gave me plenty of information about what I would find inside.
The Styrofoam white tray contained the four pieces of the light bar, including the LED panel bar, a cable with USB plug, the wireless remote, and the user guide.
The instruction manual was clear and helped me install the light bar. The light bar itself is a thin 51 cm (20″) long LED panel that provides a broad illumination across most wide aspect ratio computer monitors.
The light bar fit perfectly across my iMac. I didn't have to use any of the adjustable adapters to make it fit and it look great.
A Pleasant surprise…Seriously
I never thought I'd recommend a monitor light bar as a worthy investment. But, after having used one for a few months, I've come to find several compelling reasons why I'd buy one myself.
Do you want "things" that help you stay focused? I always look for ways to stay focused on all the multitude of tasks I have to work on. I'm an academic professor who works quite a lot at home. I write papers, I perform online research, and I take breaks with a miniature painting hobby in-between.
Good lighting is one of the best ways to stay focused on the task at hand (source). Some types of lights, including blue light, even help improve your mood and attention, as some research suggests.
---
The Remote Control is Wonderful
The remote control is included in the Pro+ version, only. It is essentially a round knob about the diameter of a soda can. There's a slight blue accent under the top button that gives this unassming look some color pop. Suffice it to say, it looks great on my desk like it belongs there.
The remote's top button serves as a way to turn the light on and off. When you rotate the sides of the remote, you can adjust brightness or color temperature.
I found the remote control streamlined and simple. Without getting up, leaning forward from my seat, I could adjust everything with the light bar, and do so without having to interact directly with the lightbar.
I would have enjoyed a bit of LED color in the remote, kind of like an under lit keyboard, to help me see where it is in the dark. Though, this would have likely reduced battery life. Note: The remote's battery has lasted months of use and I don't expect you'll need to worry about it for a long, long time.
A remote is a huge selling point, and is especially important for those of us who have a monitor that's placed deep on our desks–I do this so I have a lot of desk space directly in front of me to work on, too. With the remote, I don't have to get up or directly touch the light bar to control it. The accessibility of the remote was a very welcome feature indeed.
---
Experience with the Light Bar for Office Work
As I mentioned earlier, I do quite a bit of work at home, especially at night time. As an academic researcher, I'm always at my computer doing various task, including writing, online research and drafting emails at all hours of the day.
This is where the light bar got its true test as a tool to help me stay productive. I can confidently say that I felt very comfortable using this light for long hours.
While I don't get into the details of the technology, which you can read on the main product page for the Quntis Light Bar, whatever fancy magic that went into the design of this light worked for me.
Whether I was working late at night, or during the day, the extra task lighting that this light bar provided was welcome. The fact that the light bar stays out of my way right above my monitor. Also made it convenient.
Although I never had a problem with attaching this night bar to all my monitors that I own, I will caution those of you who use older iMacs or monitors with weird shapes that may not fit. The light bar does come with adapters that you can attach to help it secure too many computer screens so I do think it will be rare for anyone to find this light bar incompatible for their needs.
---
It's Helpful for Virtual Meetings, Too
As part of my professional responsibilities, I frequently participate in virtual meetings from my home office. Conveniently positioned alongside the webcam light on my iMac, the Quntis Light Bar Pro+ has proven to be invaluable for illuminating my face during these virtual interactions.
While vanity isn't my concern, projecting a professional image is, and quality lighting is instrumental in achieving that.
I've even utilized this light bar as the primary light source while streaming videos. While there are specialized lighting systems—such as those offered by Lume Cube—that might deliver superior results for portrait video work, I was pleasantly surprised by how adeptly this light bar met my day-to-day professional requirements.
In summary, the Quntis Light Bar Pro+ has been a reliable asset for my virtual professional engagements, though it may not surpass specialized lighting solutions in performance.
---
How About Hobby Art and Miniature Painting Work?
Given that I like to take breaks and escape with a bit of hobby work, i.e. miniature, painting, or photography, I also wanted to test the utility of this light bar for those activities as well.
Lighting is a huge asset for any creative person. I've tested many lights, of every budget, style, and I find that every system has its pros and cons.
The Quntis Light Bar Pro+ is no different. As you can imagine, having a light bar that stuck to the top of your computer monitor limits its ability to be used in various hobby tasks. So, in my needs just for testing purposes, I used it for smaller mobile creative things.
For example, I use it to photograph my airbrush. in this case, the light bar is amazing. the diffuse light provided a excellent photography light that made my flat lay photography, clear and professional looking.
I also used it to photograph other things, and was pleasantly surprised by the color reproduction in my images. That high CRI output for the LEDs truly made a difference.
While I'm not able to test using this light for painting miniatures, I was perfectly happy to use it while assembling plastic model kits and making small repairs with my kids' toys.
So as a hobby task lamp, while it is limited, I think if you're creative, and if you have a lot of work that you already do in front of your computer at your work desk, this light bar would be a great addition.
Again, the remote control for the light bar does come in handy because of how easy it is to operate the light bar without moving very far from your seat.
---
A Note About Power Supply and Portability
I like that the light bar uses a regular USB port for power. this means that you can use any computers, natural ports to power the light you can even use a portable battery pack that provides 5V or more of power.
I think this is a cool finding, which does suggest that the light bar could be mobile. Meaning that you can use a portable battery pack to power this light bar along with your miniature, carrying case, for example.
Let's say you want to work on your miniature painting hobby in a hotel room. You can take this lightweight, light bar with you along with your portable hobby workstation, and you would have everything you need to paint your miniature and work on your model kits, whatever all in one package.
Of course, I think I'd have to jerry rig something to hold the light bar properly. Do-able, I think!
Although I'm not sure how much power draw this light bar takes, it is fairly compact and if I needed an extra light to take with me on the road, I might just take this light bar with me. Of course, for a purpose-built portable lighting system that I've also tested for miniature painters, you may want to take a closer look at the Ottlite Task Lamp.
---
Verdict: Pros and Cons
I highly recommend the Quntis Light Bar for a wide audience. Everyone can benefit from one! From creative professionals and hobbyists to students and home/work office professionals. It's blend of functionality, versatility, and aesthetic appeal makes it a great choice for anyone looking to add a fully practical task lighting system to their workspace environment (without taking up more desk space).
| Category | Pros | Cons |
| --- | --- | --- |
| Price | Affordable and offers more value than initially expected. | None noted |
| Design & Functionality | Sleek, minimalist design; unobtrusive placement on top of monitor; High CRI (~95); step-less dimming; remote control | Limited to monitor attachment |
| Ease of Use | Simple setup with a passive clamp design; remote control for easy adjustments | Remote is battery-operated; requires periodic battery replacement (after a long time) |
| Light Quality | Glare-free, bright, and clean spotlight effect; high color accuracy; No Blue Light Hazard & Flicker-Free Lighting | None noted |
| Compatibility | Tested on multiple iMac models and a Thunderbolt monitor; comes with adapters for irregular shaped screens thicknesses, even curved monitors/screens | None noted |
| Workspace Usability | Great for academic research, miniature painting, and photography; improves focus and productivity | Light restricted to the area in front of the monitor |
---
Final Thoughts
I was pleasantly surprised by the usefulness of the Quntis Light Bar Pro+. I now welcome this lighting system every time I step into my home office.
I agree with other reviewers that a light bar addresses several workspace challenges—space optimization, focus, and even aesthetics. In my use cases, it excels as a desk lamp and a limited hobby task light. For any home office, it is a compelling option.
For those like me, who juggle demanding roles in remote office setting, and personal passions like miniature painting, often within the confines of a home office and late into the night, the Quintis Light Bar is a welcome system. Overall, I highly recommend the Quintis Light Bar Pro+.
So, what do you think? Is a monitor light bar worth it for you? Do have other recommendations or feedback about this article? I'd love to hear from you!
Until next time, stay creative (and productive)!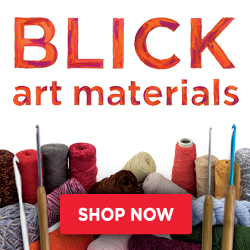 Tangible Day on YouTube (Miniatures and More!)