Hobby desk lamps come in all shapes and sizes. Depending on your needs as a miniature painter, modeler, or traditional artist, I always suggest getting the best quality you can afford. Whether that means a feature rich, high CRI lamp or a simple tabletop task light, there are a variety of options to choose from.
In this article, I share my thoughts about the Reliable Uberlight Flex 3100TL Task Light for painting miniatures, lighting for my spray booth, and working on fine scale models.
Disclaimer: Reliable provided me with a copy of this clamp-on style lamp for this article review. As with any product testing, I'm at liberty to share my honest opinion and real experience in order for you to make an informed purchasing decision.
Read on to learn what I loved about handle, and what I thought could be things that could use improvement.
---
Key Features of the Uberlight Flex 3100TL Task Light
Maximum 600 lumen brightness setting (adjustable)
Color temperature controls (warm to cool; 2700 to 6000K)
Nominal CRI rating of 80+
USB Connectivity for travel and portability: Can be used anywhere, anytime
Large clamp design for easy mobility
26.5″ flexible gooseneck, which easily contours to most shapes, with 270° rotational head for precision control
Durable construction with tactile button controls
Summary (TL;DR)
The Uberlight Flex 3100TL Task Light offers excellent portability and adjustable lighting angles for miniature painting, scale model work and other crafts. The lamp features nine light settings, USB connectivity, a large clamp design, a 26.5" gooseneck that can hold virtually any shape and a CRI rating of over 80 for decent color reproduction.
The lamp is an ideal choice for closeup lighting placed exactly where it's needed without having to move around or strain the eyes. Additionally, with its USB connectivity, it's easy to power up on-the-go or even while out at conventions.
READ MORE: WHAT YOU SHOULD KNOW ABOUT "CRI" FOR HOBBY AND CRAFT LIGHTING
The Uberlight Flex 3100TL task lamp can be clamped onto almost any flat surface and has adjustable light output levels and color temperature settings.
The lamp is powerful enough to work with 28-32mm scale models, but may not be suitable for large model work, such as big wargaming terrain pieces or Warhammer 40k vehicles. It has a decent CRI rating for photography and filming projects. The mid-to-high price point makes the lamp worth it, considering its range of uses and portability.
Pros
Good quality construction
Good CRI LEDs (80+ CRI rating for color rendering)
Adjustable, wide clamp that fits on almost any desks/table thickness
600 lumen max brightness with adjustable color temperature and dimmer
Light form factor with flexible arm (excellent versatility for directing light source)
Excellent portable task lamp with USB or 12v plug options
Cons
Price may be a bit high for some hobbyists
Shorter flexible arm as compared with other lamps
---
Types and Uses for LED Task Lamps for Miniatures, Hobbies, and Crafts
There are many types of task and desk lamps that work great for all sorts of hobbies and crafting needs. You can read more about some of them in this hobby lighting article.
Desktop Lamps
Architect Lamps
Swing-Arm Lights
Flexible Arm Task Lights
Floor Lamps
Magnifying Lamps
The Uberlight 3100TL flex task lamp is a clamp-on light that fills many needs, including: miniature painting, scale model work, Gunpla, DnD painting work, spray booth airbrushing, reading, crafts, work tasks around the home, jewelry making and maintenance, soldering electronics projects, inspecting or showcasing artwork, and even working on cars (it's portable).
As you see below in my review, I used this light for miniature work in a variety of ways.
WHO IS THE "RELIABLE" COMPANY?
Reliable is a cool name for a company. Though, I expect that living up to their namesake could put a bit of pressure on them for obvious reasons.
Reliable is an adjective that describes something that can be trusted to behave well, work properly, and provide accurate information. It implies dependability, trustworthiness, and dependability.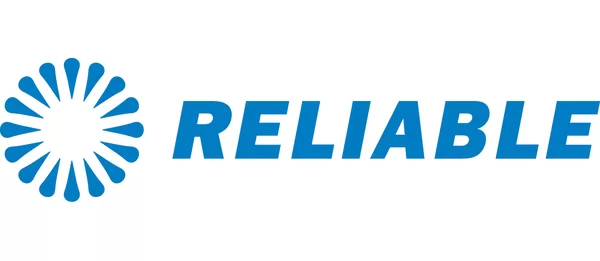 Reliable people are dependable and trustworthy; reliable objects are dependable and trustworthy; reliable information is accurate and reliable. In short, when something or someone is reliable, you can count on it or them to do what they say they will do (source).
From their company about page, Reliable is dedicated to delivering quality products that are crafted with attention to detail and passion for getting it right (source).
I expect when it comes to the Uberlight flex lamp that it will be a dependable tool that won't let me down. As times goes on, I will continue to update my experience from using the lamp. As you can see I have many lamps and lights in my hobby space and they all get used frequently.
UNBOXING AND FIRST IMPRESSIONS
I received the Uberlight flex in a very well packaged box. It arrived in perfect condition with no signs of damage. In fact, I was quite impressed with how well the package held up. Whether this is due to the postal service or the packing approach from Reliable, for some odd reason, I expected dings and dents but found none. I opened the box and was ready to take photos!
The first thing I noticed when opening the box was the lamp's packaging and cover. It's a clean, white box with a nice picture of the lamp and some specs printed on it.
Once I opened the box, I was greeted by the giant word "Flex" and the tagline "Anywhere. Anytime. Uberlight Flex." From what I gather this means that the lamp is supposed to be flexible and easy to transport.
Did I find that to be true? Well, I dug deeper to find out!
Under this huge black signage was the lamp itself. I was immediately impressed by the quality construction and design of the lamp. It's made from that resilient plastic you find in kitchenware, which gives it a sense of durability that other budget lamps don't have.
And, to my kind of surprise, it didn't have many parts: Just two, the lamp integrated with the arm and clamping system, and the USB adapter for powering the lamp with the 120v plug. I immediately appreciated the simplicity of the design! Simple is always better in my opinion.
WHAT'S IN THE BOX?
Upon closer inspection, I took note of the LED panel in the light's housing. There were two rows of 12 LED arrays, with emitting diodes that allows a user to vary color temperature and adjust brightness.
The LED panel itself was about 4.5-5″ in length, which is on the smaller end of larger, more powerful task lamps, such as the Neatfi XL (which I recommend as a dedicated professional hobby or art lamp; see full review).
Inside the box, I also found the manual for operating the Uberlight. It uses a very simple two button approach to handle all of its features.
You can see the two buttons on the top of the lamp's housing. One for adjust color temperature and the other for turning the lamp on/off and adjusting brightness levels for the LEDs. Changing the brightness or color temperature is performed by multi-pressing the respective buttons to cycle through each brightness or color temperature setting.
FEEL AND FUNCTION: THE UBERLIGHT TASK LAMP
The lamp feels very sturdy. Once clamped to my portable desk, as you could see in the photo below, it doesn't budge.
The armature is very flexible and had no loose, flimsy feeling to it all.
Place the light where you want it to shine and it sticks there. No hassle. This freedom of movement came in handy for taking a few experimental close ups of some miniatures I painted (see below).
One of the problems I've experienced with some swing arm or flexible armed lamps is that they squeak, slowly droop under their own weight, or require some fiddling around to get them to hold still exactly where I want them.
The Uberlight had none of these problems! I loved how surefooted this lamp was for getting the light exactly where I wanted it.
As mentioned, the lamp uses two buttons to control all its functionality. Press and hold the power button to turn the lamp on/off. Cycle through brightness levels, or color temperatures (2,700 to 6,000 Kelvin; very warm to cool toned colored light) using sequential presses of the buttons.
The buttons felt solid and had a subtle click as a tactile feedback when I pressed and operated the light's features.
Travel Ready and Portable
The Uberlight boasts a USB plug that allows you to power the lamp with any powered USB socket, e.g., in a laptop, a portable battery pack, or a even in your car.
The lamp comes with a USB-120V plug adapter so you can also use a standard wall outlet (in the US), which I used for most of this testing.
The advantage of course of the USB features is in its versatility. No other hobby lamp that I've tested could use USB outlets for power, and this was an unexpected, but pleasant surprise.
This feature alone adds so much utility to the Uberlight that I would highly recommend this lamp for anyone looking for a travel-ready lamp that doesn't rely on batteries, but packs the punch of a moderately-powerful dedicated LED task light.
PAINTING MINIATURES WITH THE LAMP
I painted a few miniatures with the Uberlight as the exclusive lighting system, and found the Uberlight at its brightest setting to be decent (rated at 600 lumens or about 40 watts for normal, incandescent bulb strength).
I do prefer lights that are brighter for the mere fact that I can place the light farther away from my miniature and working surface. This gives me more room to work under the lamp, and won't risk bumping into it with my brush or tools.
Adjust the color temperature to neutral, cool daylight was my preference for all the work I was doing. Here, the Uberlight fit the need and I was able to work with good contrast on the model and see colors as I would expect in their natural ambient environment.
I did find that the smaller size of the LED panel required that I put the light lower to my tabletop (which you may be forced to do with the fairly short flexible arm) to properly light my models evenly.
In this vein, the lamp won't fill your typical desktop work area with enough illumination, and is rather suited for smaller workstations. If you need something to fill your dedicated hobby or craft area with enough good quality light, then check out some of these more powerful hobby lamp options.
PHOTOGRAPHING MINIATURES WITH THE LAMP
Who doesn't like photos of painted miniatures, even unfinished ones that are works in progress? I'm always looking for better ways to photograph my painted minis, and experimenting with different techniques…this avant garde way of working is exciting for me.
To this end, I took a few close ups of some miniatures I painted with the Uberlight as well. It was a delight to use. The flexible armature allowed me for some very interesting shots and angles; getting the light exactly where I wanted it without too much fuss.
For testing white balance, I also adjusted the color temperature to see what models would look like using warm and cool lighting hues from the task lamp.
The neutral, cool color temperature setting gave me the best results when I needed clear color contrast visible while taking photos with my camera. It produced the best digital results straight out of the camera and I didn't have to do much post-processing to finalize the image.
With the warmer color temperature setting, however, I found the Uberlight gave me a pleasant and comfortable soft yellow-hued glow. At night, when I was painting miniatures, this was ideal for creating a relaxing ambience.
For photography, though, the warm color temperature distorted the colors of my paint job. While this is color correction is easy with editing software like Adobe Lightroom (super affordable if you enjoy making images of your hobby things), it does take some time.
A challenge of using different kinds of lighting systems when photographing anything is the possibility of having mixed colors in your images. Mixed lighting temperatures makes it more challenging to edit images, as you have to find (then correct) the white balance within a complex colored environment.
When I mixed the Uberlight LED illumination with the ambient fluorescent lighting in my basement, I discovered that the neutral color temperature worked fine. I did not have to do a lot of "fixing" to the colors to make the photos appear vibrant, and as a close to reality as you would see the painted miniatures in person.
Ultimately, photographing miniatures with the Uberlight is a simple process. Just make sure you have the LEDs pointed at the preferred direction (experiment to see what works best for you), and the diodes produced a soft and consistent light, which is great for taking quality pictures. d
UBERLIGHT LAMP COMPETITORS FOR MINIATURE HOBBIES, ARTS AND CRAFTS
Here are 5 other hobby lights and lamps that I highly recommend checking out. Whether you need a dedicated work bench lighting system, or a magnifier lamp for close up work, these may also be good options, too!
---
GOING PLACES? IS THE UBERLIGHT LED LAMP WORTH IT?
The Uberlight Flex 3100TL task lamp is a fantastic choice as a compact, travel-ready flex-arm lighting system that fills the gap between a dedicated hobby desk lamp and a fully portable, battery-powered LED light, like the Ottlite LED Mobile Task Lamp (see our review for miniature painters here).
In this capacity, the Uberlight Flex Lamp is worth it to you if you are looking for a hybrid lighting system that you can attach to almost any desktop surface, shelving unit, or other clamp-ready flat surface. The maximum 600 lumen setting is good enough for working with miniatures as long as you can get the LEDs close enough to your model.
This may not be the ideal lamp for working with larger scale model terrain pieces, large vehicles, e.g., Warhammer 40k flyers, tanks. But for the 28-32mm scale wargaming or RPG minis, e.g., DND models, this could be all you need for proper illumination.
For photography or filming your work, this lamp can also fill a good role. While I prefer not to use mixed lighting systems for color accuracy in most of my photography, the color temperature adjustment and relatively good CRI rating of the Uberlight Flex 3100TL make it a reasonable choice. Ultimately, what makes this lamp worth it is not just its compact form factor or adjustable light output levels but also its range of use cases.
Overall, the Uberlight Flex task lamp is ideal for hobbyists who like to work on their projects in different locations, as the lamp can be easily folded up into a compact size for transport and storage. And with its mid-to-high price point, it certainly packs a lot of power and features that make it worthwhile.
---
CONCLUSION
Well, that's the review of the Uberlight Flex 3100TL Task Lamp!
What did you think? When you're painting miniatures, working with hobbies, or arts and crafts, do you prefer a dedicated hobby desk lamp? Or do you think the Uberlight Flex Lamp is the way to go for your needs? Share your thoughts in the comments below.
I'd love to hear from you! Thanks for reading and have fun with your projects!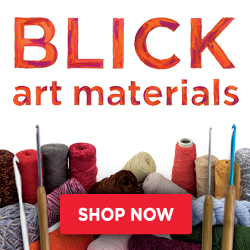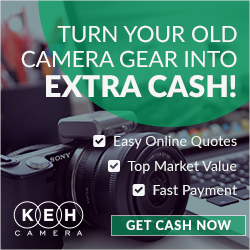 Tangible Day on YouTube (Miniatures and More!)