Are you preparing to paint your 3D printed parts? If you're a miniature painter or scale modeler using 3D printing, then you'll want to know that any good paint job starts with a great primer undercoat.
In this article, I share my experience with the painting process of 3D printed miniatures and models. Using an appropriate primer before applying acrylic paints is the key to great results.
---
TL;DR: What is the Best Primer for 3D Printed Parts and Models?
Key Points
The type of primer you use depends on how smooth you want your 3D printed surface
For best results with PLA printed models for an acrylic paint job, you may want to use a few coats of a primer and filler
Wet sanding removes material between primer/filler coats for an even smooth surface
Spray on primers, including aerosol or airbrush primers, or regular brush-on surface primers work great on both PLA or resin miniatures
Gesso is an easy-to-apply, water-soluble, all-purpose budget primer for larger 3D printed models
One of the great things about 3D printing is that you can print your own models and miniatures. But, if you want to paint them, you're going to need a good primer. Now let's take a more in-depth look at each of these points.
---
How to Determine What Primer to Use for 3D Prints?
3D printed parts can have a wide variety of finishes, from smooth to very rough. The type of primer you use depends on how smooth your 3D printed surface is.
RELATED: 3D PRINT TERRAIN AND OTHER TABLETOP GAMING ACCESSORIES (GUIDE AND IDEAS)
If you have a very smooth surface, such as those from DLP or SLA resin 3D printers, you can probably just use a regular brush-on primer. If your surface is rough, you may want to use a spray-on primer or an airbrush primer.
You can also use a high build filler primer, such as putty, spackle, or gesso. This will help to smooth out any imperfections in your 3D print. Just be sure to sand the surface in between primer + filler coats.
For best results with PLA printed models for an acrylic paint job, for example, you may want to use a few coats of a primer and filler.
Wet sanding between coats of primer/filler will remove any material that has been added, giving you an even smoother surface. A damp tack cloth will help remove any residue from the sanding process.
Of course, if you're planning to paint a 3D printed miniature with fine detail and texture, then a primer + filler combo isn't a good choice. Spray paint and primers with filler formulations often cover up those details really easily if you're not careful.
Worse, a high build filler primer, e.g., automotive primers, will quickly obscure those fine details and textures without much chance of recovery. You can't go back. For such cases with small 3D printed miniatures, it's best to just use a regular brush-on primer or apply thin coats of spray on primer.
---
What is the Best All-Purpose Primer for 3D Print Models?
There are a few different types of primers that can be used on 3D printed parts. These include spray-on primers, airbrush primers, or regular brush-on surface primers.
Here are the top 3 primers I recommend for any 3D printed miniature or model:
Each of these have their merits for priming 3D printed models and parts, with pros and cons.
Gesso is an easy-to-apply, all-purpose budget primer for 3D prints. However, it can be difficult to achieve a smooth finish with gesso, and it can also crack if your 3D printed surface is too rough.
If you're looking for an all-purpose primer that is easy to apply and doesn't require any special equipment, then a surface primer like Vallejo Surface Primer would be a good choice. Check out this article for how it can be applied to miniatures.
However, surface primers are not as durable as a volatile spray-on primer on 3D prints and may not adhere as well to a very rough 3D printed surface. It'll be easier for you to paint, too, if your primer coat sticks.
For this reason, I recommend applying surface primers in multiple coats for a uniform surface. You may also want to use a spray booth if you're applying these spray on primers indoors.
In this case, Testors Enamel Primer is a good choice for undercoating any 3D printed model. It's an aerosol primer that can be sprayed on and dries quickly. A great alternative to Testors Enamel Primer is Tamiya Surface Primer.
Tamiya Surface Primer is a very popular primer for scale model plastic kits, gunpla, and 3D printed miniatures. The use of spray can type primers has a tried and true legacy when painting plastic scale model kits.
Note, however, that aerosol primers are generally not as user-friendly, or inexpensive, as a brush-on primer and can be difficult to control when spraying small 3D prints.
---
Best Spray Primer for 3D Printed Models
The best spray primer in my opinion is the Tamiya Surface Primer or Testors Enamel Primer, as mentioned above. For 3D printed miniatures or models, I highly recommend either aerosol spray primers. Each comes in a rattle can and sprays reliably.
Of course, you'll need to follow the instructions, e.g., avoid spraying in cold weather or in high ambient humidity. The same goes with normal spray paint, too.
I have used these aerosol primers on many different types of 3D printed plastics, including ABS, PLA, and PETG. They also work great for preparing 3D printed resin surfaces for paint jobs.
While the printing process even from the best 3D printers creates tiny lines on a model, these primers work well to hides these imperfections while preserving find detail.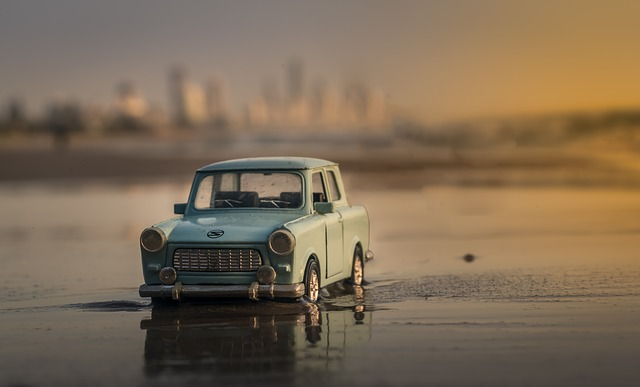 I recommend getting either gray or white colors for the Tamiya and Testors primers. This is important because it helps you see the coverage as you're applying it.
The lighter tone also helps maintain shadow contrast over an unpainted model, which helps when you get to the painting process.
The gray tone in my opinion is the best choice for primer color because it gives you flexibility when painting with all kinds of color schemes.
I've found that two or three thin coats works best with these spray primers. When dry, these primers provide a good foundation for paint to adhere to.
---
Recommended Primers 3D Printed PLA or ABS Parts
For the hobbyists or modeler with larger pieces, e.g., terrain, big sculpts, who 3D prints with ABS or PLA filament, I strongly suggest using some type of primer + filler coat.
READ MORE: BEST GAP FILLERS FOR MINIATURES AND MODEL KITS
Here are two useful primers for larger 3D printed PLA or ABS parts:
A primer and filler spray provides a very strong foundation for paint to adhere to, while also filling in any imperfections in the surface of the 3D print. Rust Oleum makes a great 2-in-1 primer/filler that comes in a rattle can.
Rust-Oleum is the same brand that makes a host of spray paints for automotive applications. It is applied to any 3D printed surface or other materials like a spray paint. Krylon Fusion also makes a highly rated primer paint spray that is awesome for preparing 3D printed objects for the painting process.
How to use an aerosol spray primer on 3D printed models
When spraying aerosol primers, work in a well-ventilated area and wear gloves, e.g., nitrile gloves, and respirator mask. In other words, use recommended personal protective equipment (PPE).
Keep the nozzle more than 6″ away from the 3D printed surface and move the spray in a circular motion to avoid over-coating your working area. Using circular motions to spray the primer gives you more control over the application.
If you're having trouble with spraying all the exposed surfaces on your 3D print, then try using a painting block or spray paint stand to elevate the surface.
RELATED: NEED A "THIRD-HAND" TO SPRAY YOUR MINIATURES?
After the first coat, let the primer dry for about 10-30 minutes. Apply a second coat, a third, or more, if needed. Sanding in-between coat applications will create a much smoother surface as the build layers on your 3D printed PLA part fill in with the primer.
Once the primer is dry, you're ready to start painting your 3D print!
---
When Should You Use a Brush-on Surface Primer for 3D Prints (PLA or Resin Miniatures)
Depending on the printing materials, you'll want to consider using a surface primer. Even the best paints won't look good if your preliminary step with a primer coat isn't done well.
The advantage of a brush-on spray primer is that you can more easily control the amount of primer being applied. This is especially important with smaller 3D printed parts.
Additionally, you don't have to worry about over-spray as you might with a aerosol primer. Another advantage of brush-on primers is that they come in a wider variety of colors. So, if you want to add a little color to your 3D print before painting it, then a brush-on primer is a good way to do that.
The best brush-on primer that I've used is the Vallejo Surface Primer. It's a water-based primer that is very easy to apply with a brush. You can find this primer in both gray and white colors (among the many others). See my full review and tips using Vallejo Surface Primer on wargaming tabletop miniatures.
A cool fact about primers: Most primers have an auto-smoothing property that tightens across the coated surface as it dries, kind of like stretching plastic wrap over dishware. This stretching, tightening process happens as the solvent within the primer evaporates.
When the primer dries, it leaves behind an even coat that helps paint stick. If you apply multiple layers of a high quality surface primer, you can achieve a very smooth topcoat that's perfect for painting finer details. Of course, this means it may take more coats (and work) to hide 3D printed build lines.
---
How to Get a Smooth Surface on 3D Printed Models
Here are some tips for getting a smoother surface on your 3D printed miniatures and models:
Prepare your 3D prints
Remove print supports with flush cutters or the edge of an Exacto knife. Make sure you've UV-cured your photopolymer resin, and appropriately sanded support marks on the model. These are ways your finished print will be ready for the first coat of paint.
Always start with a very thin initial coat of primer
For best results with any primer, always start with a very thin layer. This will help avoid any primer puddles or drips that can ruin the look of your painted model. If you're spraying your primer, you can use paint blocks to elevate your 3D prints to access hard to reach areas.
Apply your primer using appropriate methods
For thicker type primers, such as Gesso, you may need to wet sand between coats. A tip for priming resin miniatures is to ensure you've removed support marks. Using a pen engraver, like the battery-operated one I use, or even nail buffing sticks can help remove these small nubs and fine lines.
For thinner surface primers that you can brush-on or spray with an airbrush, you should have no issues with puddles or runs if you apply in thin coats. For more details about how to properly apply brush-on primers, check out this article.
Wash and rinse your model before priming
To avoid paint primer issues, always make sure you've removed any oils or residue from your 3D printed model. As mentioned, use flush cutters or sand your 3D prints before priming.
To wash your prints, I recommend using isopropyl alcohol (IPA) and water for this. Simply apply the mixture to a lint-free cloth or tack cloth. Soap and water may also work well for non-resin printed materials, e.g., PLA or ABS.
---
Sanding a primed surface works for FDM printed models
In the finishing process for preparing a 3D printed model, sanding a primed surface can help to create an ultra-smooth base for painting. This is especially true when working with FDM printed models that may have small layer lines or other imperfections on the surface.
When sanding a primed 3D print, it's important to use a very fine grit sandpaper. I usually start with a 500 grit sandpaper and work my way up to a 2000 grit paper. This will help to avoid any scratches or marks on the surface of the print.
It's also important to use a light touch when sanding. You don't want to remove too much primer from the surface of the model. Just focus on lightly sanding any imperfections on the surface of the print.
Clear coating will protect the surface of your painted 3D models
With 3D printing, a finish coating with a clear coat varnish will protect the work you put into the model. The top coating acts as a barrier against moisture and other environmental insults to the surface of your model.
There are several great brands of clear coat varnishes you can use and I recommend. For those wondering about the difference between gloss and matte clear coating, check out this comparison article.
---
If You Could Only Choose One Primer for Painting 3D Printed Miniatures and Models?
In my opinion, the best primer for 3D printed models is Vallejo Surface Primer. It's perfect for brush-on or airbrush application and provides a smooth, even coat that's perfect for painting.
RELATED: BEST PRIMERS FOR MINIATURES (FULL OVERVIEW)
If you want to avoid brush marks entirely from any painting, then spraying on Vallejo Surface Primer is the better way to go.
Spray on paints also make it easier for a smoother application, even helping you add gradients, e.g., zenithal highlighting, to your paint job. Take a look at this article for more information about how to thin paints for airbrushing miniatures.
---
Summary Table: Recommended Primers for 3D Printed Models
---
Conclusion
So, there you have it! I shared my overview of primers I recommend for preparing 3D printed miniatures, models, and more for a great paint job.
Whether you're using an airbrush, paint brush, or spray can, applying a primer coat to your 3D printed model will help you achieve a beautiful paint job. Just remember to start with a thin layer and sand between coats (if necessary).
Do you have any tips or tricks for priming 3D printed models? Any favorite primers I missed?
Let me know in the comments below!
Tangible Day on YouTube (Miniatures and More!)