Are you wondering whether a portable, cordless airbrush is good for painting miniatures? A portable airbrush differs from other standard airbrush and compressor kits in that it is a standalone unit. It comes with everything you need to get started, including a compressor battery, a charger USB cable, and airbrush spray gun. Depending on the portable airbrush model, you can find them with small or larger nozzles for delicate work or heavier paint spraying. Portable airbrushes have a lot of advantages, but also carry a number of limitations for the miniature and model painter.
In this article, I review the benefits and drawbacks of cordless, portable airbrushes for miniatures, and take a closer look at a few examples of cordless, battery-powered airbrush/compressor kits.
---
Summary: Pros and Cons of a Cordless Airbrush for Painting Miniatures
There are many benefits to using a portable airbrush when painting miniatures. One of the most obvious benefits is that the airbrush is more convenient and lightweight. A portable airbrush kit also allows you to control your painting application without tubes or hoses pulling on your work.
RELATED: BEST AIRBRUSHES FOR NEW AND VETERAN MINIATURE PAINTERS
A lot of people like to use a portable airbrush because it doesn't require any type of setup and you can just start painting right away. You can charge your compressor battery with a USB cable, which makes it easy for you to charge with any compatible outlet.
Of course, there are drawbacks to using a portable airbrush. A compact, handheld airbrush with a battery will not run efficiently for long periods of time. As the compressor battery loses charge, the air pressure will drop. Maintaining a constant air pressure is necessary for airbrushing miniatures with any regularity.
In fact, that may be one of the reasons why you'll want a dedicated standalone airbrush compressor, which can give you a more reliable continuous air source.
For priming and simple base coats, you'll probably be fine with a portable airbrush with a built in battery. But for more involved detailed tasks, a portable airbrush may lack the better duty operation you'll want for a broad range of miniature painting tasks.
Cordless Airbrushes for Painting Miniatures
Pros
Portable cordless airbrushes can be used while plugged in or when running on battery power, depending on the model, so it can go anywhere with you
Lightweight, compact, they are easy to store and take along during travel
Useful for basic priming and basecoating tasks on miniatures and scale models
Inexpensive (<$60-75 for entire kits)
Cons
Battery-powered portable airbrushes often have short runtimes (<1 hour)
Inconsistent air pressure over a painting session
Battery-powered compressors limits air pressure and use to thinner art media, e.g., inks or pre-thinned paints and primers
Prone to clogging and inconsistent spray patterns
Upkeep and cleaning
---
Why Use a "Portable Airbrush"?
I can think of a few reasons why I would want a portable, cordless airbrush for painting miniatures. When I travel to gaming conventions or business meetings, I often take a few paints and minis with me. I enjoy a quiet evening in a hotel room or gaming hall painting. What this means is that I have to travel light and only take the essential hobby paints and tools with me. I'm usually packing all this stuff in a travel-ready workstation or hobby case.
With a portable airbrush, I can put the tool in the bag or case with plenty of room to spare. No heavy compressor or hoses to deal with; just a small compact package the size of a liter bottle of soda. Look, an airbrush makes quick work of many miniature painting tasks. You can prime models, basecoat big swaths of color, or simply varnish a completed model.
In general, I love working with my airbrush(es) and highly recommend using one if you love painting miniature and models. But, unlike normal airbrush and compressor units, which are separate components, a portable airbrush like those examples I show below are limited in their ability to handle certain tasks reliably. On the other hand, they are great for working on the go and performing small, short bursts of spraying tasks in a pinch.
Best Spraying Tasks for a Cordless Airbrush in Painting Miniatures
As with any airbrush, a portable airbrush kit can reduce your workload for mundane brush work on any miniature or model. All battery operated airbrush kits have auto start functions, work at low pressure, and have low noise registers, e.g., you can spray paint late a night with a sleeping partner, dog, kids, neighbors….
You'll paint base coats more quickly and easily, and waste less paint (if you know how to avoid overspray). Although a portable airbrush with a battery powered mini compressor doesn't generate much air pressure (25 psi or less), you can still use this to your advantage for certain techniques.
You can use an airbrush to glaze models with thinned inks or washes. With an airbrush you can also blend colors with smooth transitions, and apply paint over surface textures, e.g., rocky terrain, fur and hair, that may be difficult to cover with a regular brush.
With mini stencils, you can also airbrush unique patterns over large areas of a model. A portable airbrush is great for stenciling because you can move your model and airbrush around at different angles with more ease. An air hose won't get in the way. Also, stenciling doesn't require prolonged airbrushing, which is a limitation of a portable airbrush. Just spray a small section at a time.
Finally, a portable airbrush is perfect for applying makeup in cosplay, and other types of art like canvas painting or illustration and traditional graphic art.
How Do You Clean and Maintain a Portable Airbrush?
As with any airbrush unit, you'll need to clean the paint cup as often as possible. If you let the paint dry inside any airbrush, it will clog and spray inconsistently. The best way to clean a portable airbrush is to run clean water (or airbrush cleaner) through the paint cup after every color change and at the end of each painting session.
You can use a soft brush or paper towel to scrub off any dried paint on the nozzle tip and needle. Be gentle! In general, it is important to clean right after you finish using the airbrush because paint will dry very quickly.
For more thorough cleaning of your portable airbrush, detach the airbrush spray unit from the compressor. Then, disassemble the airbrush according to the manufacturer's instructions. Soak the parts in warm water with a bit of regular soap or use an ultrasonic cleaner (like those sonic cleaners that I recommend).
After the brush is clean, shake it dry and reassemble. Put a few drops of airbrush lubricant on the inside seals and along the needle, if it seems like there is some resistance when pushing or pulling the trigger.
How Long Does the Battery Last in a Portable Airbrush Mini-Compressor?
This is an especially important question for those who are looking at portable airbrushes with an attached cordless, battery powered mini-compressors. In general, these kinds of portable airbrush kits have batteries that last about an hour (or less) of continuous spraying. For more expensive units, batteries may have enough power to spray for a bit longer (up to 2 hours). But, with any battery powered mini compressor, as the battery charge drops, so does the air pressure output.
For the most part, you may expect about 30 minutes of full air pressure (up to 25 PSI) for a cordless mini-compressor in a portable airbrush kit. For actual run time, I would say you can get about 45 minutes at 15-20 PSI out of any airbrush kit using a battery powered mini-compressor.
Recommended Hobby Paint for Spraying with Portable Airbrush Kit
You can use any model or hobby paint you want in a portable airbrush, e.g., Citadel, Army Painter, Kimera, Reaper, Vallejo. In fact, portable airbrushes are compatible with a lot of different kinds of paint. Just make sure the paint or art media is thin enough to spray well at lower air pressures. However, I would only recommend using water-based paints or inks in a portable airbrush.They may not be resilient against the harsher solvents you find in lacquer paints, varnishes, and primers.
Although some painters use oil paints in their airbrushes, I would also avoid this, too. Oil paints tend to get sticky when oil mixes with certain soaps and water (which you'll be using to clean your airbrushes). To really clean out oil paints from an airbrush, you'll have to use more aggressive cleaners which can degrade the lower-quality seals in portable airbrush spray units.
Quick Buying Tips for What to Look for in Any Airbrush
In order to get the best paint job, there are a few things you should be looking for in any airbrush.
Ergonomics – Is the airbrush nice to hold in your hand? This affects how well you control your airbrush while painting miniatures, too, not just comfort.
Paint capacity – This affects how long you can use the airbrush without refilling it. This may not be as important for portable airbrushes, as you're limited to the duration of your spray session anyway.
Weight – This is similar to ergonomics, as well. But, here I'm more referring to a portable airbrush's portability and utility for travel. A lighter airbrush unit is simply easier to take with you without adding too much burden to your hobby kit.
Nozzle size – If you're painting something that's going to require a lot of detail, then you should buy one that has a small nozzle (0.3mm or smaller).
General Price Range of a Portable Airbrush?
The cost of the airbrush will depend on the brand that you choose. But some airbrush units are going to be more expensive than others. You can typically find a good portable airbrush that costs between $40 and $150 on the Internet or at an art supply store.
These types of brushes are also available in a kit, which makes it easier to get started because you're getting all the tools and supplies, e.g., paints and accessories, that you need in one convenient package.
3 Portable Airbrush Kits I Recommend for Miniature Painting (under $100):
This dual-action airbrush kit is small and lightweight, making it easy to carry with you on the go. You can easily store this in your backpack for ultimate convenience! Paint miniatures away from home, wherever you are. When I start traveling to more conventions in the coming year, I'll likely take a kit like this with me.
Inexpensive, functional, and easy to maintain, I'm sure it'll be handy to have in the travel case and won't take up too much space! I just don't expect it to do much heavy duty work, or work for any extended period of time without periodic charging. In my experience, airbrushes like these tend to run well for 20-30 mins before needing more juice.
Disassembly is simple and requires no tools and replacement parts are available. This kit does require thinned paint or other media for consistent spray output. The compact mini air compressor battery charges via a USB cord which makes it perfect for anyone on the move with a laptop or mobile battery pack.
Cool Features:
Portable and lightweight for convenience
Easy to store in your backpack, bag, suitcase, etc.
Paint miniatures anywhere with no hoses!
Paint your miniatures anywhere, anytime
This Master Portable Airbrush set is perfect for any artistic needs, including miniature painting and other hobby crafts. Nail art, anyone? The set includes a Professional Master Airbrush Model G22 Multi-Purpose High Performance Precision Airbrush with a 1/3 oz. gravity fluid cup and 0.3mm fluid tip.
The portable lightweight and compact compressor provides "air on demand", which means it automatically shuts off air when not in use. This is not a battery powered airbrush kit, but still maintains a small footprint and compact form factor for easy travel and storage.
Cool Features:
Provides air on demand so the compressor automatically shuts off when not in use.
Get creative with your hobby projects anywhere, anytime.
High precision airbrush with 1/3 oz. gravity fluid cup and 0.3mm fluid tip.
Paint miniatures and models on the go!
Conventional power source for more consistent spraying output.
This portable cordless airbrush kit is a dual-action self-sustaining air brush for precision crafting. The battery for the compressor charges in 1 hour and has 4 LED indicator lights displaying power status. Charge the unit with the included type-c charging cable. With an upper air pressure output of 27 PSI, this is a suitable kit for almost any miniature painting task. A cool feature of this unit is that it doesn't need to be "switched on". Simply press the trigger and operate as you would any airbrush, and the compressor will activate the air flow automatically. This is one of the more advanced battery powered portable airbrush units I've found.
Features:
The compressor will automatically activate the air flow
More powerful air pressure output (up to 27 PSI) than competitor units
The compressor is auto-engaging, and charges in 1 hour
No cords to keep track of or get tangled up in!
---
Final Word
The benefits of a portable airbrush for painting miniatures are many. One benefit is that it can help people to paint quickly and easily because they don't have to use brushes or other supplies. Another upside, which some may not know about, is that these types of airbrushes can be used with any hobby paints you own as long as they are thin enough.
The lower air pressure output and limited runtime of a portable airbrush and mini-compressor will force you to work more efficiently and will require some technical skill and upkeep to avoid clogging.
Do I recommend using a portable airbrush for painting miniatures? Yes, but you should be aware of their limitations. They are wonderful for short, simple tasks that don't require a lot of air pressure and long periods of work. For best results, you could also try using airbrush-ready hobby paints.
What do you think? Are you looking for a portable airbrush kit for miniatures? Have you tried one? I'd love to know! Leave a comment.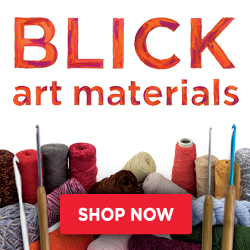 Tangible Day on YouTube (Miniatures and More!)