Badger airbrushes are made in the USA. They make a ton of models, with new updates and iterations coming out all the time. As they are known for their hefty build-quality, balanced ergonomic grip, and low-cost maintenance, I love working with Badger airbrushes as a freelance miniature painter. Of course, the question you may ask is "how do you decide which Badger airbrush is the right one for miniature and model painting"?
In this article, I show you why I prefer using the Badger Patriot 105 airbrush for most of my work. But, as a comparison , I will also tell you about the other popular Badger airbrushes that I've tried and what I think of each one for the purpose of miniature and model painting.
---
Summary (TL;DR): Best Overall Badger Airbrush model?
The Badger Patriot 105 is my favorite and the one I recommend most to all hobbyists is because it offers great performance and reliability–And, the price is great for what you're getting at around $80-$120 depending on the retailer you purchase from. Here's the price for the Patriot 105 Airbrush on Amazon, Noble Knight Games, and Blick Art Supply.
It has a dual action trigger which makes it easier to get precise control over your paint application while still maintaining good airflow. The Patriot 105 also has a gravity feed paint system that allows you to spray at very low air pressure (<20PSI), which allows you to be precise while still maintaining good atomization of the paint particles. Overall, I would recommend the Patriot 105 for most miniature and model painting projects.
RELATED: FULL REVIEW OF THE BADGER PATRIOT 105 AIRBRUSH FOR MINIATURE ARTISTS AND SCALE MODELERS
If you're in need of something more specialized, there are other Badger airbrushes to consider as well. Read on below to learn more about the other Badger Airbrush models.
---
In a Hurry? Here are My Recommended Top 3 Badger Airbrush Models for Miniature Painters!
Patriot 105 (Entry Level, All Purpose)
Velocity Renegade (Intermediate, High Precision)
Sotar 20/20 (Advanced, Professional Ultra-Fine Detail)
Special Note: These airbrushes come with different paint cup (reservoir) sizes, e.g., small, large paint capacity. If in doubt, choose the model with the large paint cup, which allows you to continue painting larger models without reloading paint (which can introduce mixing errors, clogging risk). On the other hand, small paint cups improve line-of-sight visibility to your working surface.
---
Why I Choose to Use Airbrushes from Badger?
As a miniature painter and hobbyist, I've tried my fair share of airbrushes, and I've found that Badger Airbrushes consistently stand out among the competition. One of the reasons I love Badger is the quality and craftsmanship they put into their products.
Badger uses top-grade materials and have rigorous quality control standards, which means I can trust that my airbrush will be durable and perform well. Plus, their wide variety of models means that I can always find the perfect airbrush to suit my skill level and painting needs.
What really makes Badger airbrushes stand out for me is their user-friendly design and versatility. They're comfortable and easy to use, which is excellent for beginners like I was when I first started airbrushing.
I've found that Badger airbrushes are great for a range of applications, from painting miniatures and scale models to more extensive projects like automotive art. This versatility has made my investment in a Badger airbrush worthwhile, as I know I can always rely on it for any project I take on.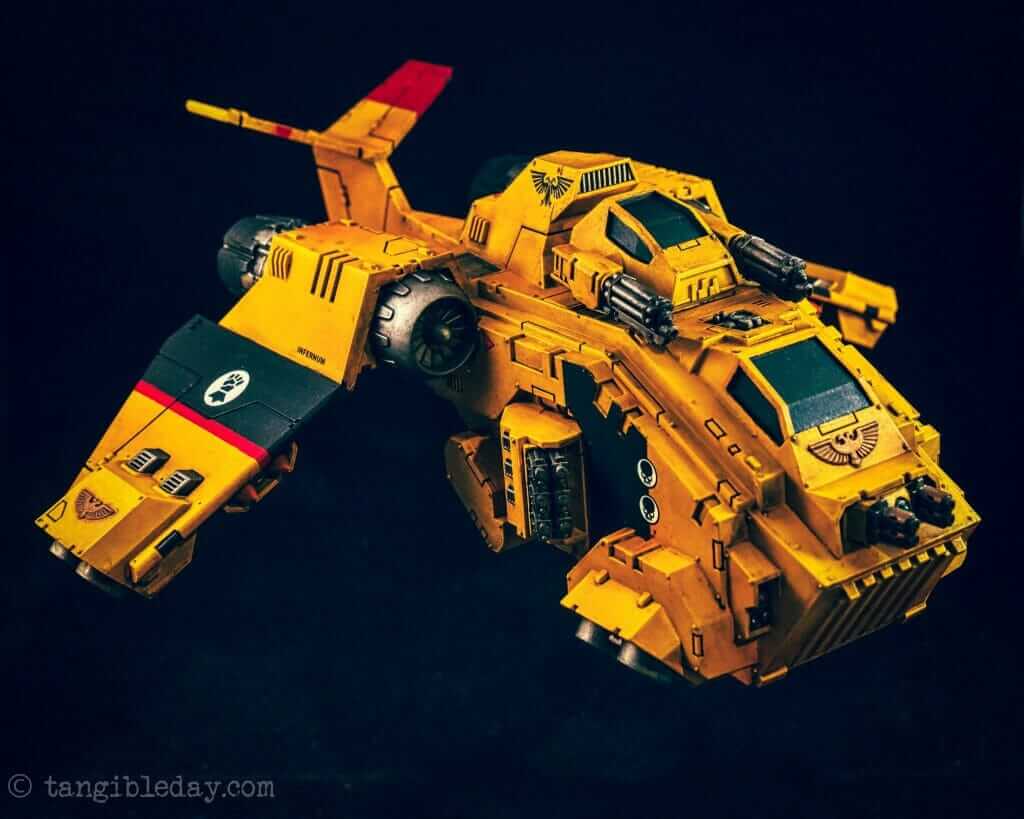 Lastly, the support and resources provided by Badger Airbrush Company have been invaluable. From instructional materials to troubleshooting guides and responsive customer service, I always feel like I have access to the help and information I need to make the most of my airbrush.
And with competitive pricing and readily available parts and accessories, maintaining and customizing my Badger airbrush has never been easier. In short, choosing a Badger Airbrush has been a fantastic decision, and I can confidently recommend them to fellow artists and hobbyists alike.
---
Quick Overview of the Badger Airbrush Company
Based a website detailing the Badger company history, the Badger Airbrush Company is a well-established American manufacturer of high-quality airbrushes and related accessories. Founded in 1964 by Ken Schlotfeldt, the company has built a reputation for producing reliable and durable airbrushes suitable for a wide range of applications, including painting miniatures, scale models, automotive art, and more.
Renowned for their commitment to innovation and customer satisfaction, Badger Airbrush Company provides a diverse line of airbrush models designed to cater to users of all skill levels, from beginners to professionals (source).
Prioritizing precision, versatility, and ease of use, Badger airbrushes have emerged as a popular choice for both hobbyists and artists. Further solidifying their reputation, the company's unwavering dedication to customer service is evident through their comprehensive support, extensive resources, and accessible instructional materials for airbrush users.
---
Importance of selecting the right airbrush for painting miniatures and scale models
Do you wear dress shoes to go for a run? No, you wear running shoes. Well, the same goes for choosing the right airbrush for certain precisions tasks. But, that's not all you should consider!
When I began my miniature painting journey, I wanted the most sophisticated airbrush I could find. I had the goal of choosing the most precise spraying airbrush model, because miniatures require super-duper fine detail painting. Right?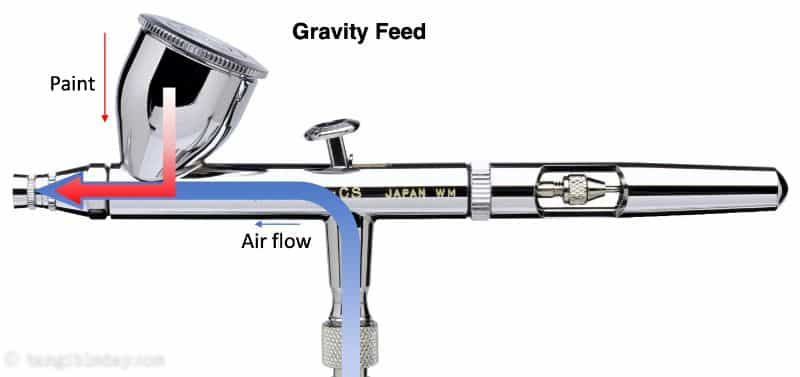 Well, I realized quickly that such an airbrush is not only very expensive, but also hard to use and maintain. And, fine-detailing airbrush systems are horrendous at every other general task that we need as miniature painters.
For example, base coating a model (a medium-sized one) would take forever with a fine detailing airbrush with a 0.2mm sized nozzle. Such a system would be burdened with clogs, the need to use very thinned out paint, e.g., ink, and ultimately, would lead to a lot of frustration in many mini painting tasks.
So, how did I end up deciding what airbrush to use for most of my work, and what I would recommend most users choose for the miniature painting hobby?
Choose the right airbrush based on the level of detail you want to achieve
Consider your skill level when selecting an airbrush model
Invest in an airbrush that aligns with your specific goals and needs
Prioritize ease of maintenance and cleaning for long-lasting performance
In my experience, choosing the right airbrush for painting miniatures comes down to a few crucial factors: the level of detail you're after, your skill level, and the importance of maintenance and ease of cleaning. Finding an airbrush that matches your goals, whether it's fine lines or broader coverage, is essential.
Recommended settings
Small models (less surface)
Large models (more surface)
Airbrush nozzle size
0.2 – 0.3 mm
0.30 to 0.5 mm (or higher)
Air pressure
15 – 25 PSI
25 – 35 PSI
Paint viscosity for airbrushing
(use thickness similar to)
Ink or whole milk
Coffee creamer or melted ice cream
As a beginner, you'll want a user-friendly model, but don't be afraid to upgrade as your skills progress. I'll note here that one of the reasons I continue to go with the Badger Patriot 105 is because it's that simple-to-use airbrush that grows with you as you gain experience.
You can certainly upgrade to other models, such as the Sotar 20/20, but I find that the Patriot 105 is still a great choice because of its versatility and reliability.
Ultimately, also make sure to pick an airbrush that's easy to clean and maintain to keep it in top condition. This saves you time and money, which are precious resources that you want to instead invest into learning new skills and certainly increasing your fun.
---
Top 3 Badger Airbrushes I Recommend for Miniature Painters (Basic and Advanced Users)
*Please note that prices are approximate and may vary depending on the retailer and region. It's always recommended to shop around for the best deal. For example, the Sotar 20/20 in general might have discounted prices depending on the time of year, which could make it as cost-effective as other airbrushes.

---
Here's a quick comparison of the top 3 recommended Badger airbrush models for this purpose:
Badger Patriot 105
First off, let me tell you about the Badger Patriot 105. In my experience, this airbrush is fantastic for those who are new to airbrushing or just dipping their toes into this creative hobby. It's super easy to use, has a bunch of different applications, and provides a pretty good level of precision.
I've personally used it for basic painting tasks and even managed to add some cool details with it. And the cherry on top? It's reasonably priced, so it won't leave a dent in your wallet.
I've noticed that it's quite a reliable and durable airbrush, which is important when you're learning the ropes. The solid build quality means it can handle a few accidental bumps and drops without breaking. Trust me, if you haven't dropped a tool during the depths of working in the hobby, then at some point, I would bet you will…
Another great thing about the Patriot 105 is its self-centering nozzle design, which makes it easier to achieve consistent results, even if you're not super experienced. The gravity-fed paint cup holds enough paint for most miniature projects, and you can swap it out for a larger one if needed.
One more aspect I love about this airbrush is its ease of maintenance. Taking it apart and cleaning it is a breeze, and you know how essential proper cleaning is for airbrush performance. With a little care, the Patriot 105 will last you a long time, making it an excellent investment for beginners.
Key Features
Gravity-fed, dual-action airbrush
0.5 mm needle/nozzle
Excellent for beginners due to its ease of use and maintenance
Versatile, suitable for base coating, priming, and detail work
Durable construction and self-centering needle design
Pros
Beginner-friendly and easy to use
Versatile for base coating, priming, and some detail work
Durable construction and self-centering needle design
Affordable price range
Cons
Not ideal for ultra-fine detail work
Limited paint capacity compared to siphon-fed models
---
Badger Renegade Velocity R1V
Let's talk about the Renegade Velocity R1V. This airbrush is geared more towards those who have some experience under their belts in the world of miniature painting. It boasts a high level of precision, making it perfect for intricate detail work. I've got to say, I was genuinely impressed by the "Stopset" trigger control, which helped me keep my spray patterns consistent and smooth.
That being said, the Renegade Velocity R1V does come with a higher price tag, so it's something you'll want to keep in mind if you're thinking about getting one. But if you're ready to level up your airbrush game and invest in a tool that will help you create some truly stunning miniatures, this airbrush could be just what you need.
One of the features that caught my attention is its ergonomic design. This airbrush fits comfortably in the hand, reducing fatigue during those long painting sessions. This is due to the heft and weight, as well as the length (and barrel diameter) of the airbrush. As you progress in your miniature painting journey, you'll appreciate how much of a difference comfort can make!
In addition, the R1V's fine needle and nozzle setup allows for incredible control over paint flow, which is crucial when working on those tiny, detailed areas of your miniatures. You'll be amazed at how much this airbrush can help you elevate your painting skills and achieve results you never thought possible.
However, it's essential to remember that the Renegade Velocity R1V might require a bit more maintenance and care than other models due to its precision components. But if you're willing to invest the time in looking after your airbrush, it will reward you with consistent, professional-quality results.
In summary, the Renegade Velocity R1V is an excellent choice for more advanced miniature painters who are ready to take their work to new heights. With its high precision, ergonomic design, and impressive control features, this airbrush is well worth considering, despite its higher price point. Just remember to take good care of it, and it will serve you well in your artistic endeavors.
Key Features
Gravity-fed, dual-action airbrush
0.21 mm needle/nozzle
Designed for fine detail work and precision painting
Ergonomic, comfortable grip
"Stopset" trigger control for consistent spray patterns
Ideal for advanced users who need precision and control
Pros
High level of precision for fine detail work
Ergonomic and comfortable grip
"Stopset" trigger control for consistent spray patterns
Cons
More expensive than some other models
Not as beginner-friendly due to its precision requirements
---
Badger Sotar 20/20
So, let's discuss the Sotar 20/20, which is an excellent choice for advanced painters who are all about getting that ultra-fine detail in their work. This airbrush comes equipped with a 0.2 mm needle/nozzle, making it perfect for super intricate details on miniatures and scale models. I have to admit, the microscopic paint-tip technology really blew me away, as it allowed me to create impressively fine lines without breaking a sweat.
Now, it's worth mentioning that the Sotar 20/20 is a bit of an investment, with a higher price tag than the other Badger models (usually). However, if you're genuinely passionate about your painting and want to push your skills to the next level, I'd say it's worth every penny.
Diving a bit deeper into the Sotar 20/20, one thing I really appreciate is its lightweight ergonomics. It's designed in such a way that it feels comfortable in your hand, which is essential for those long painting sessions when you're working on intricate details. The lightweight design also contributes to steadier hand movements, improving your overall control and precision.
Another feature worth mentioning is the plastic undergrip. This small detail might not seem like much, but it actually helps provide a secure and comfortable grip while painting. You'll be surprised how much of a difference it makes when you're trying to achieve those ultra-fine details.
Oh, I can't forget to mention the Sotar 20/20's great looks! Its sleek design is eye-catching; that matte/satin black motif adds a professional touch to your hobby painting setup. Is this important? Well, at some point, sentiment becomes important for us creatives. It can often help inspire us to push ourselves, and the Sotar 20/20 gets an A+ in that regard.
In a nutshell, the Sotar 20/20 is a fantastic airbrush for advanced users who are all about precision and achieving those ultra-fine details. It might be a bit more expensive, but the level of control and the results you'll get make it a worthy addition to your painting toolkit.
Key Features
Gravity-fed, dual-action airbrush
0.2 mm needle/nozzle
Fine detail to moderate spraying
Designed for high-detail painting on miniatures and scale models
Microscopic paint-tip technology for ultra-fine lines
Ideal for advanced users focusing on precision and accuracy
Pros
Designed for high-detail painting
Microscopic paint-tip technology for ultra-fine lines
Suitable for a wide range of painting projects
Cons
Higher price point compared to some other models
Not ideal for beginners due to its advanced features
---
Head to Head Comparison Summary
The three Badger airbrush models cater to different skill levels and precision needs for painting miniatures and scale models:
Badger Patriot 105: This airbrush is ideal for beginners, offering a moderate level of precision at an affordable price. With its gravity-fed paint feed system, the Patriot 105 is perfect for those just starting out in airbrushing and looking for a reliable, user-friendly tool.
Badger Renegade R1V: Designed for intermediate users, the Renegade R1V provides a high level of precision for more detailed work. This gravity-fed airbrush is a step up from the Patriot 105, offering greater control and accuracy. The slightly higher price point reflects its enhanced performance and capabilities.
Badger Sotar 20/20: The Sotar 20/20 is best suited for advanced users seeking very high precision in their painting projects. Its gravity-fed system and fine needle make it perfect for intricate detailing and ultra-fine lines. Although it comes at a higher price, the Sotar 20/20 is an excellent investment for experienced artists looking for a top-of-the-line airbrush.
The Effect of Center of Gravity Compared Across Airbrushes
You'll notice that every Badger airbrush has a center of gravity when you hold them in your hand that rests right in the middle. That is, the half the weight of the airbrush sits in front of your hand, and the other half rests behind your hand (the back end of the airbrush barrel).
And, this is true for every Badger airbrush model. The Patriot 105, Velocity, and Sotar 20/20 airbrushes have a "center of gravity" that is right around where the air hose connects into the brush. This balance point makes it easy to grip your airbrush with light grip, e.g., reducing hand fatigue, and lets your operate the trigger with minimal stress or awkwardness. Everything can move naturally and smoothly.
Now, where the differences across these airbrush models emerges is the location of the trigger relative to the nozzle or nose of the airbrush. If you look closely at the photos of each airbrush model shown above and here, you'll see this difference.
In comparison, the Badger Patriot 105 and to a similar extent, the Velocity Renegade model have their triggers near the center-line of the airbrush. The weight of the integrated paint cup is counter-balanced by the rear barrel. This makes these airbrushes very stable and comfortable to use for almost any spray application (high or low air pressure spraying). Moreover, despite the hefty, dense weight of these airbrushes, they are agile and won't budge even when spraying at high PSI (above 30 PSI for miniature painting).
On the other hand, the Sotar 20/20 has a "forward" trigger grip with your hand grip closer to the nose cone or nozzle of the airbrush. This may seem like it makes the airbrush front-heavy (which could be a problem for other brands), but it's not. The plastic insert that helps you hold the airbrush steady, along with the smaller or even non-existent paint cup in some models, i.e., the slim model I use, allow the back end of the airbrush to work as a counter-weight.
Of course the advantage of a forward grip, with your fingers pinching the airbrush near the nose gives the Sotar 20/20 operating much more control and precision over the spray application. Just like you would want to hold your regular paint brush near the bristles when you're painting fine details, e.g., free handing, stippling, this forward grip technique can greatly help you achieve those details and nuances with airbrushing as well.
Because the Sotar 20/20 has adjustable trigger tension, you can also finely tune the force you finger needs to operate the spray mixture. Combined, this gives the Sotar 20/20 (and yourself) a much more controlled, precise experience when airbrushing small surface areas with thinned paint media.
Note that the limitation of a forward grip like on the Sotar 20/20 also make this airbrush design less suitable for higher pressure spraying. The "thrust" or "recoil" from spraying will make such an airbrush harder to control when your grip if near the front of the airbrush. A more centered grip configuration like those of the Patriot or Velocity model will prevent that recoil from leveraging your airbrush away from your intended target.
Overall, I would say that all Badger airbrushes have a balanced center of gravity, ensuring comfortable grip and reduced hand fatigue. The Patriot 105 and Velocity models have centered triggers, while the Sotar 20/20 features a forward trigger grip for increased control and precision, making it ideal for airbrushing small surface areas with thinned paint media. Use this information to help you decide whether
---
Best practice and Maintenance for Badger Airbrushes
When using each airbrush model, keep in mind the following notes on best practices:
For the Badger Patriot 105, focus on proper trigger control, adjusting air pressure based on paint consistency, and experimenting with paint thinning ratios. The airbrush is a bulkier and heavier than the more expensive airbrush models you'll find on the market.
But use this weighty feel to your advantage. It stabilizes you hand and improves your fine motor skills. That conditioning of using a heavier airbrush like the Patriot 105 will allow you to paint for long periods of time without fatigue.
I've embraced the ergonomics of the Patriot 105 and it's one of the reasons why I highly recommend this airbrush to anyone starting out or looking to upgrade from cheaper no-name brands.
The weight and density of the Patriot 105 airbrush construction also lends to its durability. Drop that airbrush from any normal distance to a floor, and you'll be comforted to know that nothing will happen. It'll work like brand new.
Now this may not be true with the Badger Velocity Renegade R1V, due its lighter construction. But it is still a reliable workhorse. Of course, to make the most of the Velocity airbrush's fine control for detailed work, you'll also have to understand the nuance of trigger control.
The barrel on the Badger Velocity airbrush is a tad narrower, which may make it more comfortable for some users with smaller hands or prefer a loose grip. Ultimately, you'll want to practice holding the Badger Velocity airbrush as close to the paint cup (toward the nozzle) as possible. A pinch grip, like a pencil, is how I use mine.
Combined with a bit of practice to understand the spray patter and the proper distance from the nozzle to the working surface of your model or miniature, you'll find that the Velocity Renegade airbrush is a highly versatile workhorse.
Of course, in contrast to the Patriot 105, you'll find the Velocity has a smaller nozzle size and therefore will be prone to clogging. To prevent or reduce the frustration of frequently clogs, make sure you clean out the nozzle with a suitable cleaner and always rinse out the paint cup before putting away the airbrush after you're done painting.
The Velocity airbrush uses a nozzle that doesn't "screw" into the airbrush and is rather held in place by the nose cap. Be careful when disassembling the airbrush as the nozzle is tiny (!) and will fall to the ground if you're not careful.
Finally, for the Badger Sotar 20/20, as with any airbrush, mastery of trigger control is essential for spraying those ultra-fine details. Paint will have to be thinned to atomize properly at low air pressure (<20 PSI). The small paint cup on the Sotar 2020 make it easy to see your working surface. So, take advantage of this and leverage good lighting over your workspace.
Because you'll be using thinned paint medium in your Sotar 2020, try to do a test spray on a scrap piece of cardboard or other surface before applying paint to your miniature or model. This will avoid "spidering" or other problems (see below for more common issues and solutions with airbrushing miniatures).
Check out this Complete Guide for Airbrushing Miniatures, for more details about how to best use an airbrush for painting miniatures and models.
Regardless of the specific airbrush model you use, there are some common best practices that will help you achieve more consistent, good results:
Proper trigger control: Learn to manage the balance between air pressure and paint flow for smooth, consistent application.
Paint thinning: Experiment with various paint thinning ratios to find the optimal consistency for your airbrush and the desired effect.
Air pressure adjustment: Adjust the air pressure according to the paint's consistency and the effect you want to achieve.
Regular cleaning and maintenance: Keep your airbrush clean and well-maintained to avoid clogs, ensure smooth performance, and prolong its lifespan.
Needle and nozzle care: Handle the needle and nozzle gently to prevent damage, and clean them regularly for optimal performance.
Test spray: Always test spray on a scrap surface or a test model before applying paint to your actual project. This helps you gauge the paint consistency, air pressure, and spray pattern.
Steady hand and proper distance: Maintain a steady hand and an appropriate distance from the surface to ensure even coverage and avoid overspray.
Workspace organization: Keep your workspace clean, well-lit, and organized to make your painting sessions more efficient and enjoyable.
---
Troubleshooting Common Issues with Any Airbrush
Troubleshooting common issues with a Badger Airbrush (or any airbrush) can be fairly straightforward if you know what to look for:
Paint not flowing or spraying unevenly
Check for clogs in the nozzle or needle and clean if necessary.
Ensure that the paint is properly thinned and mixed.
Adjust the air pressure or paint flow settings.
Air bubbles in the paint cup or sputtering
Inspect the nozzle and air cap for damage or debris.
Tighten all connections and seals to prevent air leaks.
Verify that the paint feed system is functioning correctly.
Inconsistent spray patterns or lines
Clean the needle and nozzle to remove any dried paint or residue.
Adjust the trigger control and air pressure settings for better control.
Practice your technique on a scrap surface to improve your skills.
Spidering paint
Reduce excessive air flow through nozzle (e.g., reduce air pressure)
Avoid using paint that is too thin; i.e., low viscosity inks tend to spider
Master your airbrush trigger control to finely adjust paint and air mixture while spraying
Paint drying on the needle tip (tip dry)
Clean the needle tip frequently
Consider using a paint-dry retarder or flow improver (the latter can be toxic; be careful)
Use Badger Regdab on your airbrush needle
Over-spray
Maintain proper distance and control while airbrushing
Use masking techniques
Adjust the air pressure and paint flow settings as needed
---
Additional Accessories for your Badger Airbrush
Here's a list of essential accessories to consider for your Badger airbrush:
Airbrush compressor: A reliable and quiet airbrush compressor with an air pressure regulator and moisture trap is crucial for consistent air pressure and moisture-free air supply.
Air hose: A flexible, durable, and kink-resistant air hose that's compatible with your Badger airbrush and compressor.
Quick disconnect couplers: These allow for easy and efficient swapping of airbrushes without needing to unscrew the air hose each time.
Airbrush cleaner: A suitable airbrush cleaner or cleaning solution that's compatible with the types of paints you use.
Thinner and flow improver: Thinner for adjusting paint consistency, and flow improver to enhance paint flow and prevent tip dry.
Airbrush holder: A secure stand or holder to keep your airbrush safe and stable when not in use.
Spray booth: A well-ventilated spray booth with a built-in exhaust fan for improved air quality and safety.
Replacement parts: Spare seals, springs, and other parts that may wear out or get damaged over time. The parts you'll need depend on what airbrush model you're using. The manual that comes with your Badger airbrush will have a schematic of parts and ordering #'s, so replacing parts is simple. Note that you shouldn't have any issues with part breakdown for a long time with any Badger airbrush. They are made to last!
---
Other Great Hobby airbrush articles (Tips and Tricks)
---
Conclusion
As a fellow miniature painter, I can attest that finding the perfect Badger airbrush for painting miniatures and scale models can truly elevate your hobby experience.
From the user-friendly Patriot 105 to the high-precision Sotar 20/20, there's an airbrush out there to suit your skill level and creative aspirations. It's essential to consider factors like precision, ease of maintenance, and your own expertise when choosing an airbrush.
Keep in mind, the journey doesn't stop once you've picked the right airbrush. Embrace the learning process, connect with fellow miniature painters in online communities, and explore additional resources to continually improve your skills. Invest in useful accessories and always practice proper maintenance to keep your airbrush in top shape.
At the end of the day, it's all about having fun, experimenting, and enjoying the creative process. So, get out there, find your perfect Badger airbrush, and bring your miniatures and scale models to life.
I hope you enjoyed this article. Did you find this information helpful? Comments and feedback are welcome! Let us know what you think!
Until then, happy airbrushing (miniatures and more)!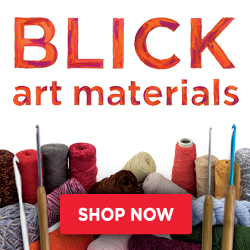 Tangible Day on YouTube (Miniatures and More!)