What is the best way to smooth 3D printed miniatures made of PLA? PLA or Polylactic Acid is a very common 3D printing material for fused deposition modeling (FDM) printers. It is inexpensive, reliable, and biodegradable. There are so many positives with PLA FDM printing that it's my recommended approach for those starting in the 3D printing hobby. But, it comes with some rough challenges. PLA 3D printed miniatures have visible print line or layer artifacts, which reduces the overall aesthetic of the model, and makes painting difficult.
In this article, I share a quick overview of how to smooth PLA without sanding or using filler primer. You can try using one of these gap filler products here, but for 3D printed miniatures I recommend the method I use below.
---
What is PLA?
PLA is short for Polylactic Acid and is very popular for fused deposition model (FDM) 3D printing.
Funny enough, did you know that PLA is usually made of food-stuff? PLA manufacturer's use things like corn starch or sugar cane, which means that PLA is biodegradable and environmentally friendly.
Unlike most plastics, which are made of nonrenewable oil-based (e.g., petroleum) raw materials and harmful to the environment, PLA is a bioplastic derived from biological material.
Indeed, if you're a 3D printing enthusiastic and environmentally conscientious, this is probably the #1 reason to 3D print using PLA. The material is inexpensive, too. If you're already 3D printing with PLA, then you also know how reliable the material is for producing your objects. PLA is stable at room temperature, responds to heat in a predictable fashion, melting quickly, and cools down fast back into a solid.
PLA 3D prints for the most part look great.
But, there is a problem for 3D printing miniatures and models.
PLA for 3D printing miniatures and models
PLA 3D prints have rough finishes.
This is due to their layered print lines. Fuse filament deposition 3D printing melts material and "layers it up" to produce the final 3D printed object.
What are the first steps to painting 3D printed PLA miniatures? Painting PLA printed models is hard work. To prepare a PLA 3D printed surface for painting, you need to smooth it. 3D PLA prints require a bit of prep work to fill in gaps.
I used a variety of methods to try and smooth out those 3D prints, but they all required a sanding. I've done a pretty good job 3D printing and painting large vehicles for Warhammer 40K (e.g., Forgeworld) and other cool things. But, sanding 3D prints is so boring!
Tedious prep work is the bane of any productive miniature painter. Even more challenging is the skill required to clean-up a smaller 3D printed (25-35mm scale) model with a lot of detail.
Certainly, if you want to the best quality miniatures without a lot of post-processing work, you'll want to get a resin-based 3D printer. However, resin printers aren't necessarily the most versatile. Resin 3D printers like the Anycubic Photon or Form 2 are more expensive machines to run and upkeep.
UV-curable resin in SLA or DLP type 3D printers is messy and potentially toxic.
Finally, resin is a more expensive material to work with. If you also want to 3D print larger vehicles and terrain (e.g., like wargaming terrain), then a PLA printer is a more cost-effective and feasible option.
Okay, we're back at the smoothing issue.
How do you smooth PLA without sanding?
You can use fillers and primers, followed by vigorous sanding. Here are the basic steps:
Gross, right?
The way I now smooth my PLA prints without sanding or major filler-work is to use low-viscosity epoxy resin.
The way some 3D printing enthusiasts try and smooth their prints with epoxy is to mix-up their own "cocktail".
A few products work for this. I've personally used Z-poxy (30 minutes) thinned with isopropyl alcohol. Though, getting the proportion of epoxy-to-alcohol ratio is the key to a good result (e.g., less sticky finish).
Here's what you do to smooth parts with z-poxy resin:
You mix up the two-part z-poxy resin (1:1), then slowly add isopropyl alcohol drop-by-drop to thin the mixture. This will take some trial-and-error experimentation.
You're aiming to get the z-poxy thinned enough that it will flow off your (hopefully) cheap paint brush.
By the way, tool and desk clean up is easy with same same isopropyl alcohol.
I suggest using a plastic eye dropper and disposable wooden mixing sticks. It's going to be messy!
Brush the cocktail on your 3D printed part and let it cure. If you're lucky and got all the ratios correct, the epoxy will fill-in all the 3D print lines while keeping your fine detail.
The mixture will thin itself as it cures, and stretch over your model like a clear skin.
Hmm, what do you think?
Okay…
Maybe, this "extra-work" isn't your cup of tea.
The other way I'm now using is with XTC-3D resin.
What is "XTC-3D High Performance 3D Print Coating"?
Magic.
Yes, a bit of an odd review. Here's my experience with this stuff.
You get two bottles. One large. One small.
It's a mix Part "A" with Part "B" affair. The ratio is two-parts "A" to one-parts "B" (using volume). Now, the stuff is kind of pricey at first glance.
But, I've been using the same purchase set for almost a year of 3D printing miniatures. Admittedly, my 3D printed models are small (as you can see in the photos below).
It doesn't take much to coat a model. You really want to apply this in really thin coats. I use a cheap clean brush to wick up excess resin that pools up.
XTC-3D is easy to use. Follow the instructions in the package.
For myself, I mix up the two parts in bottle cap. Yep, you don't need much resin at all for miniatures.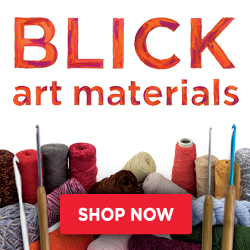 I stir up the two parts (1:2 ratio, as instructed). Then, I simply apply it directly over my 3D printed model. You'll notice the clear resin is a bit stick. Pull it into the nooks and recesses.
What you want to do is coat your entire model, quickly. You have about 10 minutes to work with the resin before it starts thickening up (e.g., curing).
If your model is big, then work in small patches at a time so you can coat the surface evenly. Mix up more XTC-3D resin as you need it.
Once you are finished applying the resin, the best part happens.
The resin pulls itself smooth, like saran wrap, over the entire model. The process takes about 4 hours to fully harden and cure. And, what you get is a hard clear surface that's smooth… like smooth.
(Okay, it's not that smooth)
I'm just excited that I finally got something that freaking works for my PLA printed stuff.
Of course, the more work you put into smoothing your PLA 3D printed model before applying XTC-3D, the better your result.
For this project, I simply cleaned up the supports and did a bit of scraping with a hobby knife.
Okay, how well does XTC-3D coating hold up to model paint blending?
After the coating cures, you can proceed with the normal process of priming and painting.
Here are my recommended primers for 3D prints.
As an example, I did minimal clean up work on the 3D printed elf paladin. I did a single coat of XTC-3D and decided to test my blending skills on the cured resin surface.
After a good primer application (Vallejo Surface Primer) and base-coat (Vallejo Model Color Deep Blue), the model was ready for some more advanced paint blend testing.
Taking two colors, I begin the process of mixing them on my palette. My hope is that I've successfully removed enough of the 3D print lines to create a smooth surface for good paint blending technique.
Did it work?
Yes, a bit too well. The cloak surface was much smoother than I expected. The Lava Orange Reaper paint has poor single coat coverage to begin with (I know this paint well). But, without some surface "tooth" or roughness, the paint kept sliding everywhere.
The XTC-3D coating did it's job! Now, I've got to compensate.
I don't show the next photo here, because it took some time to finish the first orange base coat. What I ended up with (photo not shown) was an even and smooth coat of orange paint on the cloak.
It was sublime. There were no 3D print lines to hinder me from using my typical paint blending approach with layering and glazing.
To deepen the contrast on the cloak, I decided to try glazing with Reaper Paint Carnage Red.
I mixed in a bit of Golden Satin Glazing Liquid. You can get a ton of this glazing stuff on Amazon or BLICK Art Materials.
I stirred up the red paint and glazing medium in a ceramic palette and applied it liberally over the entire back of the model's cloak.
You essentially want to lather on this glazing-paint mixture so it cover everything. I love this process because I don't need to worry about "staying in the lines".
Now you wait. Tick-tock.
After about 10 minutes, your glazed paint should have dried completely.
If you want to go faster, use a trick a lot of pro mini painters use, a super-cheap hairdryer. When everything is dry, you can move on to your next step: highlights.
In this case, I stopped called it a day. My 3D printed model was smooth enough for me to work on it without fighting the print lines. I could have wet-blended this model's cloak, an impossible feat on a non-smoothed PLA 3D print.
---
Final Word
I have an SLA resin printer, but I don't use it very often. It's messy and expensive. After your print something in resin, you need to follow-through with clean-up (a dip in rubbing alcohol) and post-cure time under ultra-violet (UV) light (e.g., sunlight or a resin curing station). Most of the time, if I can get away with a fairly good 3D print on the FDM printer, I'll use it instead.
For a while, my biggest hurdle was getting past the hassle of trying to paint through the 3D print line artifacts. Getting a PLA print smoothed out enough to have a pleasurable painting experience was an annoying challenge for a long time.
Although XTC-3D isn't a perfect solution, it's simple to use and gets the smoothing job done pretty quickly without sanding. If you're looking for an easy way to smooth out your 3D prints without filler or layers and layers of primer with sanding, I do recommend you give this stuff a try.
I enjoy experimenting with things in the miniature modeling hobby. Although you can get a lot of opinions on the forum, you don't really know what works until you try it yourself. I hope this article was helpful for you.
Happy 3D printing and painting!
---