So, you got new miniature paint brushes. But, how do you care for them? Taking care of your miniature paint brushes is the first-step in extending your hobby budget. The longer your paintbrushes survive the rigors of the hobby, the further your money stretches. It's also just a good habit!
In this article, I share my best tips and the basics for caring for your miniature paint brushes so you can get the most out of them.
---
Key OBJECTIVES
Learn Proper Brush Care to Avoid Splitting: Understand the causes of brush splitting and learn effective techniques for cleaning, drying, conditioning, and storing your paint brushes to prevent it.
Master Essential Miniature Brush Care Practices: Acquire skills in immediate post-painting cleaning, regular conditioning, appropriate brush usage, and efficient storage methods to extend your brushes' lifespan and performance.
Explore Creative Ways to Repurpose Old Brushes: Discover innovative ways to recycle and repurpose worn-out brushes for new techniques like drybrushing, weathering, terrain creation, and mixed media projects, maximizing their utility throughout their lifecycle.
---
Reasons to Care for You Miniature Paint Brushes
As a commissioned miniature painter, I've had to learn how to care for my tools of the trade to make sure I stay productive and efficient. When things fall apart, break, I lose precious time and energy.
Certainly, if you're a casual or serious mini painter, you'll want to take good care of your stuff simply for the fact that it'll save you money and avoid frustration.
READ MORE: SIMPLE BRUSH CLEANING TIPS FOR MINIATURE PAINTERS
---
How to Avoid Brush Splitting?
I've gotten this question a lot. And, I think the answer deserves an entire article all on its own. Brush splitting happens when the bristles of your paint brush don't come back to a natural point. The brush hairs split into a two or more prongs, and it's so annoying.
Worse, brush splitting makes it almost impossible to paint your minis to the standard you'd want. Whether it's for Warhammer 40k, RPGs, DND, or general hobby painting, brush splitting sucks.
Mastering Proper Brush Care and Storage to Prevent Paint Brush Splitting
To solve the issue, half the battle is knowing the "cause".
Paint brush splitting is often the result of poor brush care technique or careless storage. And, as may expect, the bristles of a paint brush are fragile—they are made of hairs and fine filaments after all!—so, approach your brushes mindful of this even as you learn how to clean and care for them.
Whether your brushes are synthetic or high quality natural sables, like Kolinsky Sables Series 7 brushes, proper care is the crucial step in preventing brush splitting and prolonging their lifespan.
Here are quick tips for preventing miniature brush splitting:
Proper Cleaning: Always clean your brushes immediately after use using lukewarm water and a gentle brush cleaner or mild soap. Avoid hot water as it can loosen the glue holding the bristles together.
Careful Drying: Dry your brushes gently without wringing or twisting the bristles. Let the brush dry horizontally on a flat surface to prevent water from seeping into the ferrule.
Regular Conditioning: Condition your brushes regularly using a brush conditioner or brush soap. This keeps the bristles soft and flexible, which can help prevent splitting.
Correct Usage: Avoid using your brushes for heavy body paints or rough surfaces, and try to use the whole brush when painting, not just the tip.
Proper Storage: Store your brushes horizontally in a protective case or holder. If you must store them upright, ensure the bristles are pointing down.
Okay, I'll also note that it may be impossible to avoid brush splitting from happening in some types of brushes. Synthetic brushes or lower-quality sables (i.e., which may be defective) may split no matter how well you care for them.
Here, my best recommendation is just to make sure you buy decent (or high) quality paint brushes and do the best you can in your brush care routine. Here's an article about how to find the best miniature paint brushes for your mini painting needs.
---
Miniature Paint Brush Care Pro Tips and tutorial
My goal with this post is to provide you with information I've learned from commissioned miniature painting hundreds, if not thousands, of miniatures for clients.
I've incorporated tips and techniques to make your miniature brush care routine simple, quick, and hassle-free, allowing you to focus on your painting without any interruption.
Read below for my top best practices to extend the life of your brushes.
---
10 Best Practice Tips for Miniature Brush Care
1. Immediate Cleaning
It's essential to clean your brushes immediately after each painting session. This is how I clean and maintain my favorite paint brushes for painting miniatures and models:
Step 1: Wipe off Excess Paint
Start by removing as much paint as possible from the brush using a paper towel. This is an initial cleaning step that helps prevent the paint from drying on the bristles.
Step 2: Dip Brushes in Clean Watering
Next, immerse the bristles of your brush in clean water and gently swirl the brush around. This helps to dislodge any remaining paint particles.
Step 3: Wash Gently with Soap & Warm Water
Use a mild soap, ideally a natural one, and warm water to gently clean your brushes. Be careful not to be too aggressive as this could cause the bristles to fray.
Step 4: Rinse Thoroughly
After washing, it's essential to rinse your brushes thoroughly under running water. This ensures that no soap residue remains, which could affect the performance of the brush.
Step 5: Dry with Paper Towel or Cloth
Use a clean cloth or paper towel to gently press against the bristles, wicking away the excess water. Avoid wringing or twisting the bristles as it can cause them to split.
Step 6: Reshape Bristles & Store Properly
After drying, reshape the bristles with your fingers. This helps them to dry in their natural shape, preventing any distortion. Store your brushes horizontally or, if vertical, with the bristles facing down to prevent them from getting misshapen.
2. Avoid Letting Acrylic Paint Dry on Brush
If acrylic paint dries on your brush, it can harden the bristles and make them brittle, leading to splitting or breaking. Always clean your brushes immediately after use and never leave them resting in a paint pot or water pot.
3. Regular Conditioning
Just like your hair, brushes need conditioning too. Brush conditioner keeps the bristles soft and flexible, helping prevent splitting. Depending on your usage, conditioning your brushes every week with a specialized brush conditioner can keep them in top shape. Some miniature painters even suggest a bit of hair conditioner for natural sable brushes.
4. Replace Brushes When Necessary
Even with the best care, brushes wear out over time. When the bristles start to fray, split or if the brush can't hold a point, it's time for a replacement.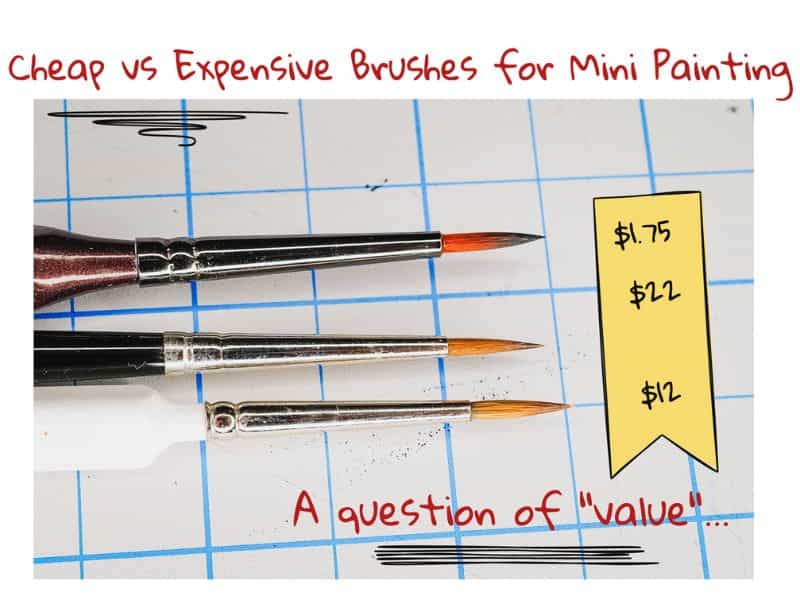 READ MORE: BEST BRUSHES FOR PAINTING MINIATURES AND MODELS (GUIDED REVIEW)
When choosing new brushes, consider factors like the type of bristle (natural vs synthetic), the shape and size of the brush, and the quality of the construction. Higher quality brushes, like Kolinsky Sables, may cost more upfront but can save you money in the long run as they tend to last longer with proper care.
5. Correct Brush Usage
How you use your brush can greatly affect its lifespan.
Avoid Heavy Body Paints or Rough Surfaces, e.g., Metallic Paints: These can be too harsh for the delicate bristles of a miniature painting brush, causing them to splay and eventually split.
Metallic paints, in particular aren't kind to fragile paint brush hairs. Metallic hobby paints contain actual metal flake pigment that have abrasive properties and can fray brush bristles over time.
Distribute Wear Evenly: Try not to use just the tip of your brush when painting. By using the whole brush, you distribute the wear more evenly, helping to extend its lifespan.
With synthetic brushes, especially, painting with point most of the time will lead to brush curling. The curled brush tips are often hard or impossible to straighten out again.
While some artists can keep using curled paint brush tips, they can be annoying to work with after a while. Try to distribute your brushes' wear and tear by using as much surface over the entire bristle tuft as possible.
6. Proper Storage
The way you store your brushes can also impact their longevity.
Store Horizontally or Bristles Down: Brushes should ideally be stored horizontally in a protective case or holder to keep them in their natural shape. If they need to be stored vertically, ensure that the bristles are pointing down. This prevents any residual water from seeping into the ferrule and causing damage.
Keep Brushes Separate: Try to keep your brushes separate to prevent them from knocking against each other, which can cause the bristles to bend or fray.
7. Avoid Overloading the Brush
Dipping your brush too far into the paint can cause it to become overloaded, which can lead to paint getting into the ferrule and hardening.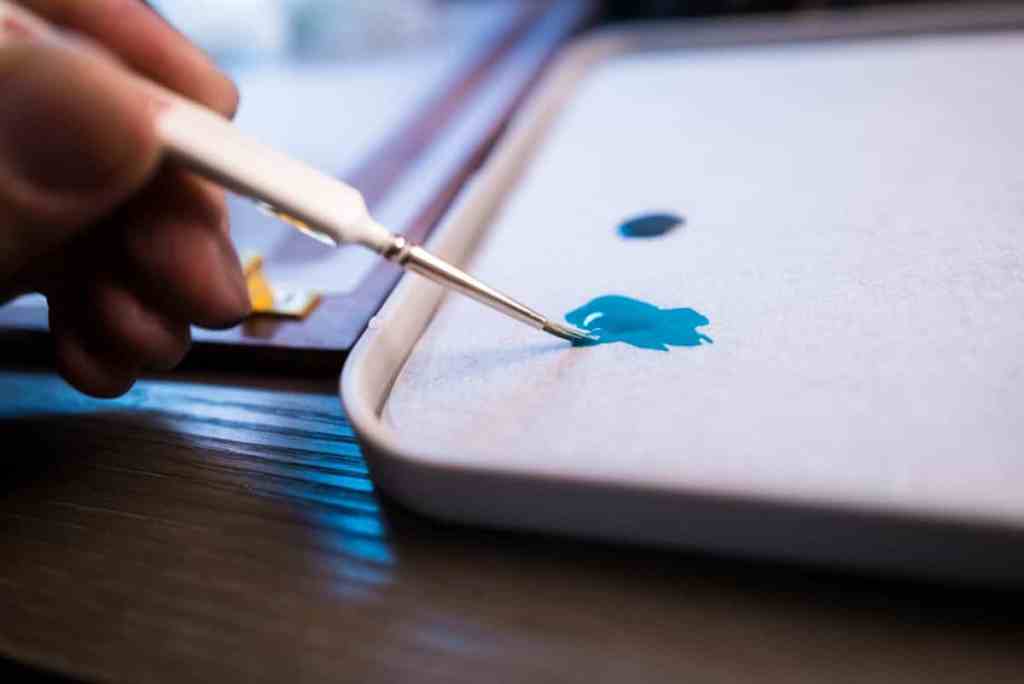 Dip Just the Tip: Only the tip of your brush should be dipped into the paint. This gives you more control over the amount of paint on the brush and helps to prevent overloading.
Wipe Off Excess Paint: After dipping your brush into the paint, wipe off any excess on the rim of the paint pot or on a paper towel. This can also help prevent overloading.
8. Maintain Brush Shape
After cleaning and drying your brushes, always reshape them.
Use Your Fingers: Use your fingers to gently shape the bristles back into their natural shape.
Let Them Dry in Shape: Let the brushes dry in this shape to help maintain it. This can prevent the bristles from splaying or splitting.
9. Invest in Quality Brushes
While it might be tempting to buy cheaper brushes, investing in quality brushes can save you money in the long run as they tend to last longer with proper care.
Consider Bristle Type: Brushes with natural bristles like Kolinsky Sables tend to be of higher quality than synthetic ones. They hold their shape better and tend to last longer.
Look at Brush Construction: A quality brush has a well-constructed ferrule that securely holds the bristles, a solid handle that is comfortable to hold, and a good point that allows for precise painting.
10. Learn to Re-Purpose Old, Worn Out Brushes
Even with the best care, brushes wear out over time. The bristles can become frayed, the brush may lose its point, or the handle may become loose. These are all signs that it's time to either throw out or recycle your brush for another purpose (more about this below!).
---
From Worn to Reborn: The Endless Lifecycle of the Miniature Paint Brush
Of course, you're probably wondering what to do about that paint brush that just won't work for you. It's dead, right? The bristles are split, frayed like a bad hair day into forever-land. Your brush refuses to come back to that beautiful point.
RELATED: 10 USEFUL WAYS TO RECYCLE YOUR OLD MINIATURE HOBBY PAINT BRUSHES
Well, I hate to break it to you…you may have to, wait–No, don't trash it!
Your paint brush may have reached the end of its service life as a detailed, pointy precision instrument, but that doesn't mean it can't be reborn as something else. Do you know the story of how Warhammer 40k Dreadnoughts come to be?
Just as a nearly-fallen Space Marine is chosen for transformation into a mighty Dreadnought, a worn-out paint brush is salvaged from the brink of disposal.
Undergoing their respective revivals, the Space Marine's physical forms are cybernetically enhanced, and the paint brush adopts new roles like drybrushing or applying washes. This critical transition breathes new life into both, equipping them for unique tasks they're now specialized for.
Finally, like a fully armored Dreadnought ready for battle, the reborn brush, valued for its distinct qualities, prepares to once again contribute to the art of miniature painting. Both stories stand testament to the power of transformation and the endless lifecycle that comes with reinvention.
Here are a few ways to take those old paint brushes that you can't fix, and give them new life:
Weathering and Drybrushing
In miniature painting, old, worn out brushes are perfect for weathering, giving models a realistic worn effect. Their frayed bristles mimic chipped paint and rust–a light tapping with paint on the ends of bristles is all you need to do for this effect–while their random, light touch also accentuates model details during dry brushing.
Creating Engaging Terrain and Bases
Brushes past their prime find new purpose in terrain and base work, adding texture to landscapes, e.g., pushing random patterns into soft putty or other sculpting material, and allow you to apply and spread glue for ground effects, and other blending materials, e.g., dry colored SFX pigments.
Efficient Wash and Ink Application
Older brushes are ideal for applying washes and inks, holding paint without your worry of damaging your new, paint brushes, and distributing wash media unevenly, enhancing shadows and recessed areas on models. The basic overall effect is an increase in your painted miniature's contrast.
If you're using oil paints as a wash, then you'll also want to use older brushes. Oil paint washes are amazing mediums for miniature artists because of all the unique properties it brings, as compared with hobby acrylic paint.
Venturing into Mixed Media and Art
Old brushes find renewed purpose in mixed media and artistic projects, from crafting and model kit modifications to canvas texture creation. Their unique bristle shape–the reason you can't use them as originally intended–give you permission to play with other interesting effects on your other creative projects.
Check out this article for more ideas and great ways to recycle your old miniature paint brushes.
Find Your Base Color Scheme
---
Conclusion
So, there we are. That's our guide on how to maintain and care your miniature paint brushes.
From preventing brush splitting to understanding the importance of immediate cleaning and regular conditioning, I've shown you key aspects to help you master miniature paint brush care. We've provided advice on how to use and store your brushes correctly, emphasized the necessity of avoiding acrylic paint drying on the brush, and underscored the need to replace brushes when necessary.
Of course, you don't have to throw away old brushes (even if they are replaced)–recycle your paint brushes. With a little creativity, they can be excellent tools for weathering, creating terrain, applying washes, and even contributing to other art projects.
Miniature paint brush care is about more than just maintenance; it's about respecting your tools, understanding their lifecycle, and leveraging their potential to the fullest. Proper care saves you time and money, ensuring you get the most out of your investment.
Thanks for reading! I hope you found this tutorial helpful. If you've got more tips for keeping your brushes in tip-top shape, or have feedback on what you've just read, I'd love to hear from you. Leave a comment below!
Until next time, happy brush cleaning!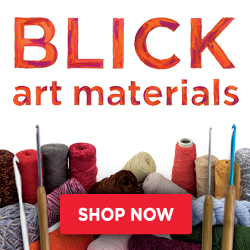 Tangible Day on YouTube (Miniatures and More!)