Over the years, I've become interested in sharing more of my work in the miniature hobby space. I've tried all sorts of filming and photography systems, I always end up relying on my iPhone to do some of the heavy lifting. It's just that convenient and powerful as a community sharing tool. And to this end, I've also experimented with a number of different ways to hold and secure my smartphone so I can use it to film my work.
The Lume Cube Mobile Creator Kit 2.0 is a follow-up to the company's first version, which came out about a year before. In short, the Mobile Creator Kit (or MCK) is a lightweight telescoping tripod rig with a sturdy smartphone holder, a portable LED lighting system, and microphone. In my view, it does have the groundwork for a complete portable studio that you can take anywhere.
Disclaimer: Lume Cube provided me with the Mobile Creator Kit 2.0 for review purposes, but all opinions expressed are my own.
---
Summary (TL;DR): The Lume Cube Mobile Creator Kit Review
The Lume Cube Mobile Creator Kit 2.0 is a game changer for those aiming to create high-quality content on the go. The sturdy smartphone holder keeps your device steady, regardless of whether you're shooting a video or taking photos.
The adjustable tripod, now more robust in version 2.0, ensures you have stability irrespective of the surface you are working on. It is also telescoping to standing height (10-55″ inches tall), which I found helpful for filming on my hobby desk or in the miniature photography studio.
The microphone comes with cables for the standard 3.5mm jack or the lightning ports you find in Apple iPhones (note that newer models use the USB-C standard; but no cables for this are included). The Bluetooth remote is handy, but connectivity is finicky which is similar to other selfie-type remotes I've tried. The built-in battery lasts a long time and charges up easily.
The portable LED lighting panel is a standout feature. For a small package, it's pretty bright with the ability to change color temperature. Depending on your needs, this may be enough or supplement this with a more powerful ring light. Lume Cube makes a number of powerful battery-powered LED panels.
The built-in microphone delivers decent sound quality for casual use but may not meet the expectations of professionals who require studio-level crispness in their audio. Of course, if you're looking for pro quality video and sound, a smartphone setup may not be right for you.
To sum up, the Lume Cube Mobile Creator Kit 2.0 comes with everything you need to turn your smartphone into a portable studio system. It's an excellent tool content creators who need to move around, in their home or to far away places.
The kit comes with really nice zipper canvas carrying case to hold the entire kit. For me, I've had a blast using it to create videos for YouTube without needing the complexity of a professional setup.
What's in the Kit?
Compact Tripod: Adjustable height from 10 to 55 inches
Bluetooth Remote: Controls smartphone camera from a distance
Creator Light: Adjustable color and brightness
Microphone: Stronger harness and dampener (e.g., deadcat wind muff) with audio monitoring input
Cables: Microphone adapters for iPhone Lightning Port and 3mm Aux (no USB-C cable)
Smartphone Mount: Rotating spring clamp with cold shoe mounts for additional accessories
Carrying Case: Canvas zipper case for organized, on-the-go travel
Price: Listed at $199.99 on the official Lume Cube website
---
Can you film Professional Results with a Smartphone?
I've written about the difference between a smartphone and a camera when it comes to photography. The bottom line with smartphone photography or even video work is that you can do almost anything a "normal camera" can, as long as you have enough good light.
When I tested the Lume Cube Mobile Creator Kit 2.0, I was able to capture great footage of me airbrushing miniatures. The spray booth I use has a pretty good LED light strip built-in. But the front of my models did have a bit of a shadow over them.
The MCK 2.0 includes a battery-powered LED light panel that works well as a frontal fill light. You can see the resulting video here.
Overall, for those of us who are looking to make simple tutorial videos or casual vlogging-type recordings, I think a smartphone is very capable.
---
Experience Setting Up the Lume Cube Mobile Creator Kit 2.0
In terms of setting up and getting going, the Lume Cube Mobile Creator Kit was straightforward to assemble. It took me about 10 minutes to open the package to get everything out in front of me.
The tripod is a lightweight but sturdy and telescoping design. There are two levels of adjustments for height. The top of the tripod is a standard 1/4″-20 connector, which you find on almost all cameras and equipment.
The smartphone mount includes a cold shoe adapter, so if you have additional accessories like microphones or lights (not included), you can easily add them on.
The Bluetooth remote connects quickly, but I did have some issues with connectivity. It's a small issue since there are buttons on the remote itself to start/stop recording (or take a photo depending on the mode you're in with your smartphone).
I think the biggest challenge for me in using this device is balancing the weight of my smartphone and using the tripod at full height. You probably won't run into this problem if you're using a lightweight smartphone like an older model iPhone (not the Pro Max or whatever they call the super-sized models nowadays) or newer versions without additional lenses attached.
With my iPhone Pro Max, the weight of it made my filming experience a bit more wobbly than I'd like, especially outside with a small breeze.
Also, in general, you may want to use that remote to avoid touching the iPhone once it's set up. It takes a while for the gentle vibrations to settle down.
---
Testing With Filming Tutorials and Flat Lay Photography
Good lighting is needed for optimal performance; extra lights may be required.
High build quality and adjustable settings distinguish it in the market.
The kit's build quality, telescoping height, and angle adjustments make it stand out in the market.
For effective usage, practice may be required to manage gentle vibrations and to make the most of the adjustable color temperature.
The Lume Cube Mobile Creator Kit 2.0 works well for video production and photography. I found the adjustable lighting panel to be a real asset in getting some flat-lay shots of my models.
The LED panel comes with a thin frosted diffuser. The battery is charged using a USB-C connection and lasts about 1-1.5 hours at full 100% power (which is pretty bright).
But, as you can see from my results, the LED light is not enough on its own. I had to supplement with a ring light placed above my model to get rid of some shadows.
While color temperature adjustments are welcome for those of us who film vlogging-type content. For on-the-go product photography or stills, in-camera white balance is all you'll need to "fix" color.
In video creation, adjusting the color temperature is useful. But given the small size of the light, it may be overpowered by other ambient lights. So, at least in my hands, it felt gimmicky.
I loved the simplicity of the tripod mounting system for my smartphone, especially for photography. There are a lot of selfie-type tripods and mounts on the market today. What makes the Lume Cube Mobile Creator Kit stand out from the crowd however is the build quality, and telescoping height.
The included microphone is really good. While I'm not an audiophile or an expert in audio engineering things, I had no trouble recording my voice using the microphone in the mobile creator kit. It comes with a deadcat wind muff which would be welcome for those of you who need to film and record outside. I also think it helped muffle some of my "S's" and "pops" from my speaking voice. So overall
The stand and mount combo is also adjustable for nearly any angle you'd likely need when filming with your smartphone. The whole system is lightweight, so it's easy to bring this with you on-the-go.
---
Who Should Get the Lume Cube Mobile Creator Kit 2.0?
If you're a traveling creative who wants to document their work with that much more ease with their mobile phone camera, this is a solid option. Sure, there are a TON of other products that boast a tripod, remote control, and portable LED lighting panel, but the Mobile Creator Kit 2.0 is the one I've tried and enjoyed using over several months.
With its tripod and versatile and compact light panel, it's a handy package for capturing footage. I would recommend this for anyone who is looking to make their smartphone photography and videography more convenient in any space, wherever they are.
---
Final Thoughts
The Lume Cube Mobile Creator Kit 2.0 is an excellent tool for those of us who use a smartphone as our main camera for video making or photography. While a smartphone isn't going to output professional-quality footage or images, it's certainly more than what most of us need for sharing on social media or small-format digital spaces.
The Mobile Creator Kit 2.0 is a notch above the original, improving upon Lume Cube's flexible design approach and maintaining a high-quality build that makes it a stand-out choice in the market. Yes, it's pricey but you get what you pay for. The kit comes with a wide range of accessories, including an LED panel, gimbal mount, and an adjustable stand. All of these are designed to give users the most control over their mobile photography and videography projects.
Are you looking for an easy way to get started in content creation, or to simplify your process? This kit is worth considering. Just keep in mind that additional lighting may be needed depending on your filming conditions and subject matter. But overall, I highly recommend giving the Lume Cube Mobile Creator Kit 2.0 a try for yourself!
I hope you enjoyed this article. I'm always trying to share new things that come out in the market for us. Are you currently using your smartphone for photography and videography? What tools do you use to make your content creation process easier? Share your experiences in the comments below!
Happy filming! The End ✌️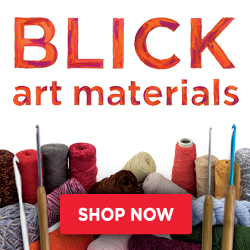 Tangible Day on YouTube (Miniatures and More!)