Are you looking for a board game that brings both fun and challenges to the table? Look no further than Descent Legends of the Dark, the latest addition to the acclaimed Descent Board Game series. This cooperative game takes place in the magical world of Terrinoth and offers an innovative gaming experience with its use of an app that oversees monster behaviors and guides the storyline with pivotal player choices. Keep reading to find out why Descent Legends of the Dark is more than just another board game.
In this article, I review my copy of Descent Legends of the Dark. As someone who loves any games with miniatures and enjoys a good cooperative challenge, hanging with a bunch of friends, I immediately knew that this game had something special for me.
---
Key Points: A Narrative-Style Board Game with Miniatures
"Descent Legends of the Dark" adds excitement with app-integrated, story-rich, AI-enhanced gameplay
Ready-to-paint, detailed miniatures for tabletop hobby and wargames enthusiasts
Immersive 3D terrain enhances the game's visual and interactive appeal
A canvas for creativity, inviting personalization of miniatures
Ideal for miniature fans, merging board gaming with the miniature hobby
Read on to find out more about the unique aspects of Descent Legends of the Dark that make it stand out in the world of board games.
---
What is "Descent Legends of the Dark"?
Let's start at the top!
Descent Legends of the Dark is a board game that allows up to four players to select a hero and work collaboratively to navigate through a rich campaign. What sets it apart from other board games is its use of an innovative app.
You can use any smartphone, tablet, or even a computer to run the app. For my gaming sessions, I ran the app on my iPad. And, the experience was sublime. More about this below.
The app revolutionizes the Terrinoth experience by overseeing monster behaviors through A.I. and guiding the storyline with pivotal player choices. With 14 quests that offer a cumulative 50-65 hours of gameplay, it ensures dynamic storytelling and considerable replay value.
---
The App: Your Virtual Dungeon Master
If you've ever wished for an intelligent dungeon master who could adapt to your gameplay, then Descent Legends of the Dark has you covered. The app serving as the virtual dungeon master is the game's true gem, replacing the need for a physical dungeon master, instruction guide, or book keeper. Software ensures a consistent gaming experience.
RELATED: DO YOU REMEMBER HERO QUEST? ANOTHER BOARD GAME WITH MINIATURES!
---
I'm Spoiled Now
I'm not sure I'd want to play this kind of triple-A board game title again without some software, a virtual guide. The convenience factor provides not just a way to play with less hassle for players (or me, as the host).
But, it adds a level of immersion due to the soundtrack that plays in the background, the voice-over work, and sound effects. The art within the app, too, is impressive and it was a pleasure to use.
Interaction on my iPad was simple with touch controls and an easy-to-follow menu system. It's super easy for players of all tech-savviness levels to navigate.
The app is a core part of the game's design. It controls the behavior of the monsters, adjusts the game's difficulty based on the players' actions, and helps guide the storyline. Moreover, the app's integration with the game is seamless.
As you move your hero across the board, you can input your actions into the app, which then responds by adjusting the game environment or revealing new plot elements. It's a dynamic, interactive experience that truly sets Descent Legends of the Dark apart from other board games.
I'm certain that this is the future of board games. A hybrid system offers something new to traditional board gaming.
Oh, and before I forget, because software can be updated, I would love to see how it could be used to expand the game through new downloadable content (paid or unpaid).
---
The Contents of the Game: Beautiful Miniatures and Modular Terrain
The app isn't the only thing that makes this game stand out. The components of Descent Legends of the Dark are unique in that they create an immersive 3D space for your campaign, literally. The cardboard cutout buildings, terrain features, and interior set pieces, e.g., furniture, lamps, cauldrons, and much more, create an incredibly detailed world.
Every campaign brings you into the fantasy space, the dungeons and dark places, comes alive. Together with the app, you along with your characters (your avatar in this world), NPCS, monsters, and the environment are never the same, always dynamic.
The immersion factor is off-the-charts!
---
If You Love Miniatures…
The miniatures for the game are impressive. The miniatures in Descent Legends of the Dark are on a similar scale compared to popular wargames (e.g., Warhammer 40k) with detailed figures of monsters and heroes that make playing the game a visual delight.
Indeed, all the plastic miniatures in the board game came unpainted. But for someone who loves to paint and spends a lot of time at the hobby desk, I will greet this challenge with relish.
My campaign heroes, of course, will be painted to the highest quality I can muster with my limited "me time". Stick around to see when I'm finished!
Here's a video where I started the miniature painting journey.
In general, when it comes to painting the minis, I can say that they hold nice detail. Using simple techniques, I will be able to quickly get many of them ready for the tabletop in no time at all.
A quick tip: You can use the player cards as reference art to guide your color scheme, when it comes to painting the miniatures from game.
---
The Terrain and World
As mentioned, Descent Legends of the Dark is unique for it's large assortment of cardboard terrain pieces. When you first open the box, you'll find these in perforated cardboard sheets, and you'll have to push out the pieces and assemble the terrain.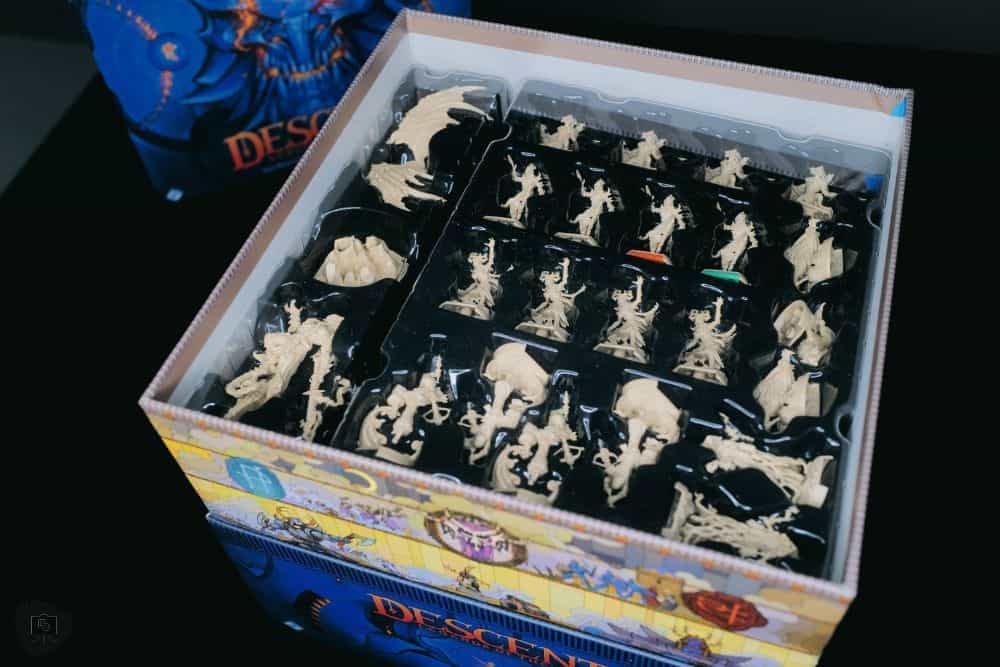 However, once this process is done, you'll never have to do it again. After you're done and want to pack away your game, the assembled buildings and terrain features all fit in the original box–in fact, I think the board game was designed this way.
Fantasy Flight has been looking out for us!
So, when you're ready to play again; Merely open the box, turn on the app, and follow the campaign instructions to start playing. Setup is simple.
I do wonder if you can 3D print your own terrain for the game. There are already a number of cool 3D printable files for Descent that you can download for free.
Although I'm not sure how long the terrain cardboard will last as a paper product, I'm sure if you store your game in a dry, cool place it'll last a long, long time. I've had my Hero's Quest board game for more than 20 years, and all of its original cardboard cutout set pieces are still as sturdy and playable as new (with a few dings, dents, and worn edges).
---
Gameplay: Is it Fun? Boring? How Hard is it to Play?
Okay, what about gameplay? Is Descent an exhilarating ride or a tedious chore? I remember the original Descent (no app, no software-driven gameplay) as a bookkeeping nightmare. With tokens and doodads strewn about in a box and the table, and inevitably someone who knows the rules–or is willing to read the rulebook over and over–has to take charge and get the game moving.
Nope, with Descent Legends of the Dark, you get complete autonomy to play. With the app, you're at liberty to game and dive in. Sure, you have to get the game setup, paying attention to where pieces go, what events are happening. But it's all coming from the centralized guidance of the accompanying board game app. I love it.
The game allows for 1-4 players to play, adjusting the quest difficulty on the fly based on character selection and player count. The board game adapts for you to make sure you and your fellow adventurers are met with challenges and puzzles appropriate to your make-up. but within reason.
The game is not only tactical but narratively focused, with characters and NPCs that interact throughout the session creating a unique story for your group. Combined with the technological aids provided by the app (for example: automated fog of war mechanics), I'm convinced Descent Legends of the Dark is one of the best board games I've ever played in terms of engaging gameplay.
---
Who is Descent Legends of the Dark for?
Diverse Player Appeal: "Descent: Legends of the Dark" is suitable for a broad audience, from seasoned TTRPG enthusiasts to newcomers, making it an inclusive choice for groups with varying experience levels.
Narrative-Driven Gameplay: Ideal for players who appreciate a deep, evolving story interwoven with their gameplay, offering more than just tactical challenges.
Miniature-Based Board Game: The game's use of miniatures and immersive elements make it especially appealing for those who enjoy a tangible, visually engaging board gaming experience.
I have personally played Descent Legends of the Dark with both seasoned TTRPG players and novices, including a few teenagers. Typical sessions usually run for 2-4 hours, so it can be a bit longish for people who aren't used to more "serious" gaming sessions. It could be the perfect escapism game for a quiet weekend at home or some retreat.
Of course, if you're like me, the anticipation for the next session is always tickling the back of your mind. As a narrative campaign, each game connects you to a larger story. You're not going through a standalone hack-and-slash. Sure, you may be battling mobs and looting treasure, but there's a story and a plot.
Oh, and those stories and plots are never truly predictable….due to the app. Your decisions with your party affect the trajectory of the entire game. Ever read a Choose Your Own Adventure book? It's kind of like that but you're not able to skip ahead by turning pages. You have to actually experience your choices.
---
MY OTHER FAVORITE BOARD GAMES WITH MINIATURES
---
Conclusion: A Must-Have for Miniature Enthusiasts
All in all, I highly recommend Descent Legends of the Dark to anyone who loves miniatures and enjoys a good storytelling experience. With its impressive miniatures, versatile terrain, e.g., albeit it's premium cardboard, engaging gameplay, and customizable storylines, Descent is one of my favorite narrative- and character-driven style board games.
Regarding miniatures: Whether you're new to the world of miniature painting or a seasoned pro, this game is definitely worth checking out. And who knows, it might just inspire you to pick up those brushes and get back into the hobby desk for some much needed "me time".
I hope you enjoyed this article. We'll be following up with other board games with miniatures in the future. Stick around! If have any favorites or have any feedback, I'd love to hear from you. Leave a comment below!
Until then, happy board gaming (and painting)! 🖌️🎨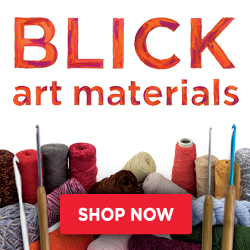 Tangible Day on YouTube (Miniatures and More!)