If you lead a busy life, it can be difficult to find time for hobbies. Many of us have jobs that require long hours. We may have family obligations, or other commitments that keep us from spending all our free time on our hobbies. But, while these realities are true for many people around the world, they don't have to define leisure time too! Hobbies give us an outlet for creativity and passion. This is necessary not only personally, but also for the sake of society. Whether it's painting miniatures, dancing, reading, or whatever you enjoy doing in your free time, it is completely legitimate and worthwhile! Protect your hobby time.
In this article, I share 5 simple tips for how to manage your time for engaging with your hobbies.
Are you leading a busy life? If you're looking for ways to save you time for doing the things you enjoy, read on!
---
The Reality of Busy Lives
The reality of busy lives is that there are few people in many places of the world who can afford to dedicate all their free time to hobbies. If you're miniature painter, for example, and are able to spend time working with your models, it is a privilege.
If you're blessed to be an adult in a developed country, a free world, then the reality of life is that you'll have competing requests for your spare time. In fact, being free to spend your day however you like is probably the most luxurious asset you have.
Perhaps you have an office job that requires attending meetings or responding to emails for 40+ hours a week. Perhaps you are responsible for getting your kids up and off to school every morning, then picking them back up again in the afternoon when they're done with their classes. Or perhaps there's another time-consuming activity in your life.
There is no good escape from our responsibilities. And, let's be clear. Doing all the things that feed our families (and ourselves) and working within a functioning society are good things.
Suffice it to say, it's important to take the time for passions, but it can be difficult when you are always on the go. Whatever we need to do, most of us have a few hours throughout any given week to do things we enjoy.
It's important to recognize the value of having spare time despite the reality of our busy lives. Protect your free time and use it wisely.
Why Hobbies are Important
Hobbies are important because they provide us with an avenue for creative expression. They are also the key to building community, self-esteem, and even physical health. I've also written about the importance of hobbies in another article.
Hobbies give people a way to express themselves through creativity or performance. Painting, writing, making music–whatever you like doing in your free time is completely legitimate!
As mentioned above, hobbies feed our souls in a way that nothing else can. They teach us things about ourselves. And, in my opinion, hobbies give us a sense of self and presence in the world like no other activity. A child finds a sense of purpose scrawling with a crayon, and within those moments has total control over their new world. Hobbies create an unreal sense of space and time.
Hobbies are also important for building community. Even if you don't consider yourself the extroverted sort, hobbies bring people together and help develop relationships with those around us. Whether you're a writer who meets other writers in the area, or someone who likes to cook and has a few people over for dinner every now and then, hobbies are great ways to put yourself out there!
Finally, hobbies give us an opportunity to make ourselves stronger physically, too. They encourage you to get out and move. Even those with physical disabilities may find that their hobby helps them compensate physically where they're lacking and fulfill other areas of need for expression and activity.
For example, someone who has limited use of their legs may find photography or video gaming (which is a legitimate hobby by the way!) to be a way of expressing themselves with other people. In short, hobbies play an instrumental role in our mental and physical health.
Take together, hobbies are important because they provide us with a way to express our individualism. They give people a sense of self and presence in a chaotic, noisy world. Hobbies build community relationships, and promote physical health while having fun at the same time!
5 Simple Tips for Making Time for Hobbies
Tip 1. Cut out superfluous distractions
If you are constantly on your phone or computer then you may want to reconsider how much time you spend on it. We all know that screens are distracting and can be addicting.
And, while they do provide us with information or entertainment, in the long run it's not much good if you don't have enough time to take advantage of what your hobbies offer! In short: cut out distractions from your life so you have more time for hobbies.
According to Forbes, these are the top 7 ways you're wasting time and getting distracted from doing the things you enjoy.
You are disorganized
Procrastinating
Reading the news
Scrolling through social media
Gossiping
Worrying
Checking email
Tip 2. Bundle your responsibilities with your hobbies
Another way to make more time for hobbies is to think about what can be done during parts of your day that are usually wasted, like waiting in the cafeteria line, checking social media every other minute, or sitting on the couch while watching TV shows you don't even like very much.
Bundle your responsibilities with things you enjoy doing. For example: If exercise is a hobby for someone, they may consider taking their work laptop or tablet with them on the treadmill. Maybe you're writing the script for your podcast, or planning your color scheme for your miniature painting project. Keep a notebook with you, so you can jot down ideas when you're waiting in line or having your lunch break at the office.
There are plenty of ways you can use this in-between responsible time to do what you enjoy! Find ways to bundle your day to day routines with things that encourage and feed your hobby interests. There are always opportunities for hobbies, you just have to know where and when to look!
Tip 3. Don't be afraid of change!
If your schedule is packed then something has got to give–and that might mean cutting out some things in order to fit your interests into your life.
Don't be afraid of change and don't let your interests go by the wayside just because you're busy! A few small changes in routine can make all the difference when it comes to hobbies.
On a related note, if you have too many interests and are engaging in all of them, then you may have to prioritize. Which are you passionate about? You may have to change the way you spend your time on all your hobbies, and choose the few (or the one) that you need to focus on.
Tip 4. Make more time for passions by getting rid of "stuff" you don't use anymore
Perhaps you have a hobby that requires equipment that takes up too much space? Consider giving it up if you make room for something else!
For example, if you love to sail but hate dealing with the upkeep of your boat then consider trading in sailing for kayaking.
Or, maybe you enjoy reading books and spend a lot of time at bookstores buying new titles. Consider picking up audiobooks instead! Here is a huge list of Warhammer audiobooks I've been working my through. It's much easier to find dedicated time when it comes to hobbies that don't require physical upkeep.
Ultimately, if you have a lot of "stuff" that's just taking up space and not being used—then get rid of it! If your hobby requires supplies, then buy only what is necessary to complete your project/pursue new interests without getting too carried away with purchasing new things. More stuff, means more distractions.
Tip 5. You can get more time for hobbies by prioritizing your passions.
When it comes to finding the time for hobbies there is never a one-size fits all approach.
For some people this might mean waking up early in order to have an hour before work or setting aside half of Saturday morning–or maybe even going so far as quitting their current job.
I've learned how to wake up at 5:30am to get a few hours of miniature painting into my day before I start work. It's amazing how much you can get done before the sunrises. Dusk is a great time to get some hobby time in.
If you're a night owl–and many of us are–then make sure you get enough rest so you can keep the routine going.
Everyone has a different lifestyle and values, so prioritize what matters most to you! Hobbies can be used as stress relief, so don't underestimate the benefits of making time for yourself through your passions!
How to Save Time for Painting Miniatures and Other Hobbies
I'm sure you all know this already, but I'll underscore it. Whether you're painting miniatures for your favorite wargame, such as Warhammer 40k, Age of Sigmar, or an RPG like Dungeons & Dragons (DnD), time management is the foundation for being effective and enjoying the fruit of your labor. If your main hobby is miniature painting (like myself), then time management is the most important skill you can learn for ANYTHING.
Here are 3 ways to use your time wisely that worked for me, so you can paint all those miniatures and models you've collected:
Stay organized with your miniature painting supplies
Stop procrastinating and get to work on your projects
Learn to cope with anxiety and daily worry
1. Stay organized with your miniature painting supplies
Being organized is the easiest thing you can do to save time. Here are some organizing tips to reduce stress that have worked great for me. You have overflowing supplies, paints, and tools. Get them all organized in a desktop stand or rack, or other shelving unit on your hobby desk.
2. Stop procrastinating and get to work on your projects
Get to work. Stop being afraid of starting and finishing a project. Procrastination is something that holds you back from reaching your creative potential. It's also a really bad waste of time! A part of what we tend to do when we want to start a project, but have irrational expectations of ourselves, is to avoid the task altogether.
We end up wasting time reading the news (it's never ending), checking emails, or scroll through social media. None of these other activities actually accomplish anything tangible. In my case, I've built habit where I paint whenever I have the urge to get distracted by something else. I don't scratch the itch to do something else. I let it burn, even as I get paint on my brush and work on the actual painting project I want to do, immediately.
3. Learn to cope with anxiety and daily worry
In this day and age, there's always something to worry about. These anxiety inducing thoughts invade like a swarm of bees, sucking away large chunks of brain power and spirit filling life from all that we do. Anxiety and worry are probably the most offensive culprits when it comes to draining us of the desire to engage with hobbies, including painting miniatures, or whatever you like doing.
If you've got those negative thoughts that have nothing to do with living and enjoying your passion, then you are in the bucket of millions of people with the same challenge. There is even some research that suggests that anxiety and creativity are linked, biologically. How do you work through anxiety and stay creative?
Save time by learning to cope with your daily worries, or finding support to deal with whatever internal or external things in your head that get in the way of using your time wisely.
Painting miniatures takes time, energy, and emotional fortitude. This is especially true for large projects where you want to paint a huge number of models, or need to work through challenging pieces. The less your headspace is filled with negativity, the more bandwidth you'll have for excitement, discovery, and the fiery enthusiasm that got your rolling in your project in the first place.
Conclusion
I hope you enjoyed this article. As someone who has a pretty busy schedule most days, I'm always searching for that chunk of time to write (this blog), paint my favorite model, or engage in all the other interesting things I enjoy trying out.
Thanks so much for reading! I hope this post encourages people who may be struggling with finding the time and energy to pursue their interests. Don't give up just because your schedule is packed–hobbies can easily be incorporated into your life if you know where to look!
If you have any tips or tricks on how to make more time for hobbies, please feel free to leave a comment below!
---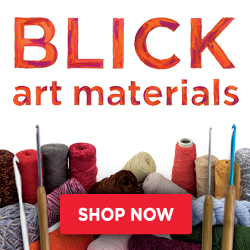 Tangible Day on YouTube (Miniatures and More!)