---
Loaded Brush Blending for NMM
I felt it best to make a video of how I paint miniature swords using NMM. There are a number of other sites with great tutorials. I tend to borrow a number of techniques and mix them all together whenever I feel it fits the need.
In this case, however, I have found that the loaded brush blending approach is the quickest for small surfaces that are flat.
With video it is easier to visualize the actual application of paint. Check out the video here (about 7 minute runtime):
Loaded brush blending involves the use of two paint colors "loaded" into a single brush.
READ MORE: HOW TO USE "LAYERING AND GLAZING" TO SMOOTHLY BLEND MINIATURE PAINT
---
---
---
Miniatures Painted with the Loaded Brush Technique (Examples)
I paint a lot of miniatures with swords and other semi-reflective surfaces (a completely reflective surface). Here are a few of my favorites in various states of completion.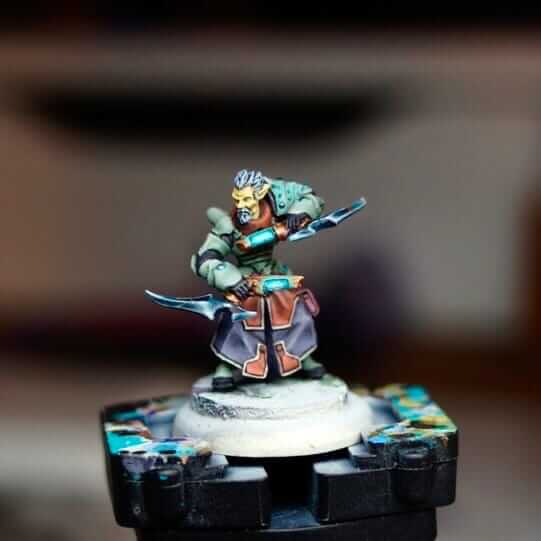 Tangible Day on YouTube (Miniatures and More!)