Hero Forge is the an online (internet-based) site for "…customizing and 3D printing tabletop miniatures and statuettes", according to the website. Hero Forge emerged as a crowd-funded venture using Kickstarter, and provides users with a platform to create detailed 3D characters in a web browser.
For a photographic project, I ordered five miniatures from Hero Forge.
After your customize your miniature on their website you have the choice to have them 3D print your custom render, or download the STL file to 3D print it yourself (see an article about 3D printing a Starcraft Hydralisk). From their end, 3D printing is handled and shipped by Shapeways Inc.
READ MORE: 3D PRINTING MINIATURE BASES: AN OVERVIEW
Design your character from the ground up and see it in full 3D, and finally have a miniature that captures your vision.

http://www.Heroforge.com
Unboxing Hero Forge Miniatures (Premium Plastic Option)
Character Creation – Overview
I designed five miniatures with Heroforge using each of their five "genres": Fantasy, Sci-Fi, Western, East-Asian, and Modern.
For the purpose of this article, I won't go into detail about the ins-and-outs of the customizer. The best way is experience it yourself on the Hero Forge website. It is quite intuitive.
The online customizer is super fun to use. It's similar to the character-builders in high-profile role-playing games (RPGs), such as Skyrim.
MORE: 3D PRINT A HYDRALISK FROM STARCRAFT THE VIDEO GAME
I literally spent hours playing with all the different options on the Hero Forge site. After I was done with each miniatures, I was able to save the 3D renders for later use (like if I wanted to make slightly different versions of the same character).
I was also able to take screenshots (which you can see below) of the Heroforge Miniatures I created. These PNG file images I could save/download and share immediately with my friends.
Very fun!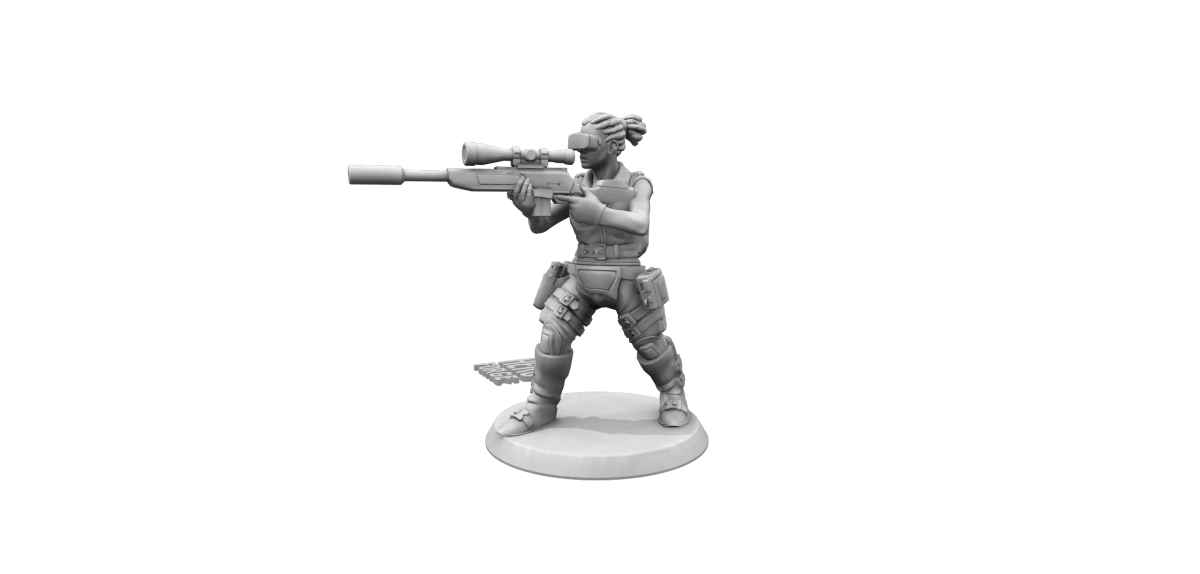 After ordering the miniatures, a small box arrived about 3 weeks later.
The 3D Printed Miniatures (Premium Plastic)
The packaging of the miniatures was great. Each mini was encased in bubble wrap and labeled. Every delicate part was intact (i.e., the premium plastic material is pretty durable).
Overall, my first impression from the box was excellent.
Quality of the Miniatures
Can I paint these 3D printed miniatures to a high quality level?
My guess is that these will paint up just as well as any other high-quality, detailed miniatures of this scale. I am excited to apply my skills to these minis. 3D printing has come a long way.
Just a short time ago, 3D printed objects were blocky objects and the scale things had to be made barred the technology from being applied to our miniature hobby.
Certainly, if you're looking for a Heroforge alternative because you don't have a 3D printer or are unsure about the quality of the models, there are conventional miniatures you can find online, such as Reaper miniatures.
However, at the end of the day, I think miniature 3D printing is here to stay. Heroforge is still at the forefront of the custom 3D printing industry for those looking for unique models for their RPG games or other bespoke miniature needs.
What do you think? Let us know! Leave a comment below.
---
Tangible Day on YouTube (Miniatures and More!)