Tabletop gaming has experienced a surge in popularity in recent years, captivating both kids and adults alike. The thrill of strategizing, making the correct guess, and outwitting opponents is an exhilarating experience. Creating the perfect gaming atmosphere is important to fully immerse yourself in board games. Enter the board game dining room table — a unique and innovative concept that combines the functionality of a dining table with the excitement of board games.
This article will explore the basics of a board game dining room table, its key features, and how it can elevate your tabletop gaming experience.
Disclaimer: This is a sponsored guest article, expressing the opinion of Bandpass Design, a company that produces custom board game tables and modern furniture. You can learn more about Bandpass Design and their philosophy on their website. This article does not necessarily reflect the opinion of Tangible Day Editors.
RELATED: 10 AWESOME WARGAMING TABLES FOR RPGS AND OTHER TABLETOP GAMES (REVIEWED)
---
The Basics of a Board Game Dining Room Table
A board game dining room table is a specialized piece of furniture designed to enhance your gaming sessions. It features a sturdy construction, a spacious surface, and various built-in compartments to store game pieces and accessories. Unlike regular dining tables, these tables are specifically crafted to accommodate the needs of board gamers.
Your Dedicated Playing Space
The table provides a dedicated space for gaming, allowing you to immerse yourself in the world of your favorite games without distractions. The built-in compartments keep your game pieces organized and easily accessible, eliminating the hassle of searching for misplaced tokens or cards.
Gaming Table Options
There are different types of board game tables available in the market. Some tables have a reversible top, with one side featuring a gaming surface and the other serving as a regular dining table. Others have a removable top that reveals a gaming surface underneath. Consider your preferences and the available space in your dining room when choosing the type of table that suits you best.
---
Key Features of a Perfect Board Game Dining Room Table
A perfect board game dining room table should have several key features to enhance your gaming experience.
Convenient Storage
It should include built-in compartments or drawers to store game pieces, cards, and accessories. It ensures that everything you need for a game is within arm's reach, saving you time and effort.
Spacious Seating
Size and seating arrangements are also crucial. The table should be spacious enough to accommodate all players comfortably, with enough room for game boards and decks of cards. Consider the number of players you usually have for game nights and choose a table that can accommodate them all.
Game-Ready Surface Material
Special surface types like neoprene or felt can greatly enhance gameplay. These materials provide a smooth, frictionless surface, allowing cards and game pieces to glide effortlessly. They also help to muffle the sound of dice rolling, creating a more immersive experience.
Versatility
Different board games have different requirements, such as the need for a hexagonal grid or a specific layout. Look for a table that allows you to customize the playing surface to suit various board games.
A board game dining room table should be functional as a regular table and gaming table. Look for a table that seamlessly transitions between the two, allowing you to enjoy meals with your family and friends when you're not gaming.
---
It eliminates the need to set up and take down the game every time you play. With a dedicated gaming surface ready, you can jump right into the action, saving precious gaming time.
The specially designed playing surface enhances gameplay. Whether it's a roleplaying game with intricate maps or a strategic card game with complex layouts, the smooth and tailored surface of a board game dining room table makes the experience more immersive and enjoyable.
Creating a designated space for gaming promotes a sense of tradition and ritual. It becomes the go-to spot for family and friends to gather, creating lasting memories and strengthening bonds. Having a dedicated, comfortable space for gaming also encourages frequent game nights, providing endless entertainment for everyone involved.
A board game dining room table enhances the social aspect of tabletop gaming. It creates a welcoming and inviting environment for players, allowing them to immerse themselves in the game without any distractions fully. It also encourages friendly competition and fosters a sense of camaraderie among players.
---
Choosing the Right Board Game Dining Room Table
When choosing the right board game dining room table for your home, there are several key considerations to keep in mind.
Room Size
Firstly, assess the size of your dining room and determine how much space you can allocate for the table. Consider the number of players you usually have for game nights and ensure the table comfortably accommodates them.
Budget
Budget is another important factor. Board game dining room tables come in a range of prices, so it's essential to consider your budget and find a table that offers the highest quality within your price range. Consider the long-term investment and the durability of the table, as you want it to last for many years of family gaming.
Avoid DIY Tables
While DIY tables may seem like a cost-effective option, it's generally better to purchase a pre-made table. Pre-made tables are designed for board gaming and offer features that DIY tables might lack. They also save you the time and effort of constructing a table from scratch, allowing you to start gaming sooner.
---
Invest in Quality Tables, Yes?
Buying cheap tables limits your options and ends in frustration and regret. If you're going to buy aa table for friends and family, spend a little more and get something that lasts.
The Dresden Board Game Dining Room Table from Bandpass offers a top-quality board game dining room table. It combines functionality, style, and durability, providing the perfect gaming experience for you and your loved ones.
---
Caring for Your Board Game Dining Room Table
Proper care and maintenance are essential to ensure the longevity of your board game dining room table.
Routine cleaning is important to remove any spills or debris that may accumulate during gameplay. Use a gentle, non-abrasive cleaner and a soft cloth to regularly wipe down the table surface.
Properly storing and organizing game pieces and accessories is crucial to keep your table tidy and clutter-free. Invest in storage solutions such as small containers or organizers to keep everything in its place. This will save you time and frustration when setting up games.
RELATED: STAYING ORGANIZED IS MENTAL HYGEINE
Protect the table surface from scratches and spills during gameplay. Use coasters for drinks and placemats for meals to prevent any damage to the table. If you have pets or young children, consider covering the table with a protective tablecloth or a clear vinyl cover to safeguard it from accidental damage.
---
FINAL WOrD
A board game dining room table is a fantastic investment for any board game enthusiast. It elevates your gaming experience by providing a dedicated space, enhancing gameplay, and fostering social connections.
When choosing a board game table, consider the size, budget, customizability factors, and the quality of materials to ensure you'll be getting the right table for you home and gaming needs.
Elevate Your Experience with the Dresden Board Game Table
If you're looking for a board game table that exceeds expectations, you should consider exploring The Dresden Board Game Table from Bandpass Design.
The Dresden Board Game Dining Table is a remarkable fusion of leisure and practicality, serving as a versatile space for recreation and dining. The Dresden is a modern hardwood board game dining room table that features easy dining-to-table conversion, decked out player stations, a game vault lift, and more!
Whether engaging in beloved tabletop or card games, socializing, or enjoying a communal meal, Dresden's contemporary design and myriad features cater to all your needs for an enjoyable and unforgettable experience.
---
Bandpass Design
Bandpass Design is a furniture company inspired by the philosophy of the bandpass filter, an engineering concept that emphasizes retaining what is essential and removing the rest. Applying this philosophy to furniture design, the company strives to create pieces that resonate with individual personalities, evoke strong emotions, and enhance the overall living environment. The ultimate aim is to provide unique pieces that counter the daily grind of life, adding interest and enjoyment to leisure time.
---
OTHER RECOMMENDED GAMING TABLES (SUMMARY)
| Image | Product | Best Features | Price |
| --- | --- | --- | --- |
| | Rectangular Grey Thermal Laminate Activity Table (Height Adjustable) | Versatile game table with adjustable height for any type of tabletop game, including wargames and RPGs. For larger games, use two tables side by side. | Check Price |
| | COSCO Deluxe Fold-in-Half Blow Molded Folding Table | Large folding table with sufficient surface area for miniature skirmish games, board games, and host RPG campaigns. Adding additional tables will allow you to play larger games. | Check Price |
| | White Granite Folding Table | A low cost tabletop for those with limited space, or want a storage option. Multiple tables will give you the option for epic battles, or hosting larger gaming parties. | Check Price |
| | Restoration Hardware Inspired Pool Table | A repurposed pool table makes a wonderful wargaming tabletop. The size and height are perfect for epic wargame battles. | Check Price |
| | Stakmore Traditional Expanding Table, Fruitwood Frame | A conventional dining room table with expandable panels for those larger games. Solid wooden construction give this tabletop durability that will last years. | Check Price |
| | Board Game Table with Removable Topper | A two-in-one table that easily converts between a board gaming tabletop and a normal dining room table. A wide side board around the playing area gives players room to spread out while playing. | Check Price |
| | The Prophecy Gaming Table | A top-of-the-line tabletop for gamers who want the best money can buy. Feature rich, beautifully constructed, and styled for immersive gaming, this is a best tabletop choice for those who can afford it. | Check Price |
| | Board Game Table Topper with Shelves | This gaming table with topper and side shelves is as practical as you can get without sacrificing the features of side boards, cup holders, and dice trays. An ideal board game table for any space. | Check Price |
| | Custom Board Game Table | A spacious table with a recessed gaming space and top panels for converting into a conventional dinning room table. Great for board games, RPGs, and smaller skirmish sized war games. | Check Price |
| | Gaming and Dining Table | A dedicated board gaming or RPG tabletop for those who want to save space with furniture. Beautifully constructed and practical, this convertible, modular table includes useful accessories like cup holders, dice trays, and side boards. | Check Price |
---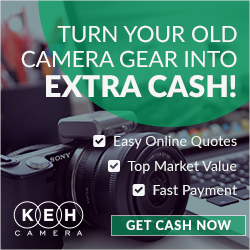 Tangible Day on YouTube (Miniatures and More!)