So you paint miniatures and you're feeling pretty good about yourself. But did you know that painting miniatures can actually provide numerous health benefits?
In this article, you'll find 13 surprising benefits for miniature painting that could improve or enhance your health.
As hobbyists and artists, we are keenly aware of the joys that come from the act of painting miniatures, but it's important to understand the mental and physical benefits this hobby can provide, too. Read on to find out more!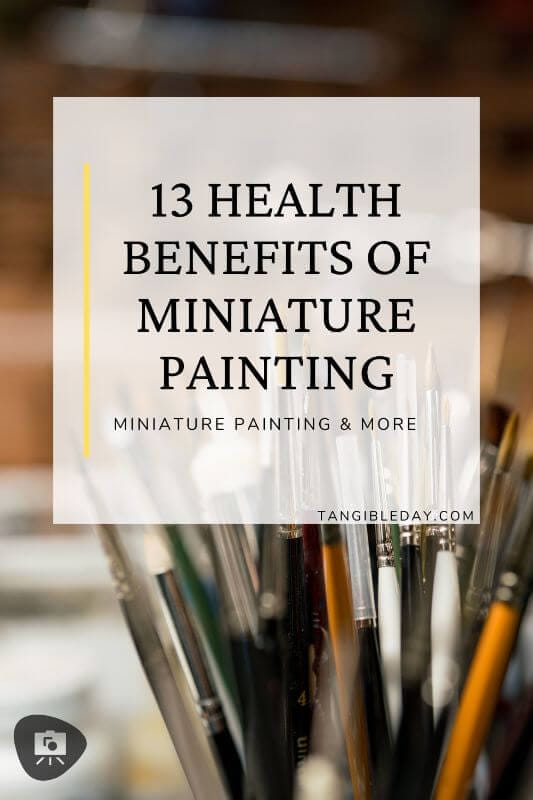 ---
Why Do You Paint Miniatures?
If you're like me, you don't paint miniatures for the health benefits.
In fact, your health was probably the farthest thing from your mind when you first started painting miniatures. Maybe you were trying to get the minis in your favorite board games painted, or that other game you got off Kickstarter.
You certainly weren't thinking about model making for the sake of simply improving fine motor skills. Those hand movements to get from unpainted to painted minis wasn't made with your health in mind.
Like yourself, when I began painting minis, it was because I wanted to have a painted miniature army for my gaming club. There's something special about a beautifully painted Warhammer 40K or Warmachine army (or whatever tabletop game you play).
Those sprawling Games Workshop Scenes, those dioramas with epic staged battles, and that feeling you get when you finally finish the miniature you've been working on. That is why we paint miniatures.
Even Dungeons & Dragons (DND) or other TTRPGs take on an immersive quality with a painted miniature on the table. You don't even need fancy terrain.
Ultimately, I paint miniatures because I love, love, love the process. I think it's really calming and therapeutic, even though it can be frustrating at times.
But beyond the satisfaction of painting a miniature to a high standard, there are actual health benefits of painting miniatures that you should know about.
---
Here are the 13 essential health benefits of painting miniatures as a hobby
1. Improved Concentration
By attempting to paint an intricate miniature, you will be forced to focus on a specific task and become more mindful in your actions. This is certainly going to have significant health benefits. Mindfulness is a practice that can help improve focus, reduce stress and anxiety, as well as increase creativity.
Research shows that you can increase your ability to concentrate when you practice any form of mindful activity (source). What better way to hone concentration, e.g., the ability to filter out distractions, by painting minis?
2. Stress Relief
Painting miniatures is one of the best ways to take your mind off of everyday stressors and enjoy a peaceful activity. Even just a few minutes can help you relax, de-stress, and clear your head in an effective manner (source). Leisurely activities, hobbies, and the like are powerful stress reducers.
3. Increased Attention Span
Attention is defined as the state of being conscious, alert or aware and it is essential for learning (source).
Painting miniatures can help you improve your attention span and focus on completing a task. Moreover, as you become more experienced in painting miniatures, you will find that you can concentrate on small details for longer periods of time.
4. Enhanced Motor Skills
Your body is a learning machine. The entire nervous system is designed to "adapt" and "remember" how to do things (source). It does this through repetition and experience. In other words, you can't think your way to better skills. You have to do them for your body to really internalize how to do whatever you're doing.
The benefit of sticking with a hobby such as miniature painting, scale modeling, etc., is that it requires a lot of fine motor control and delicate movements.
Engaging with such activity will progressively improve your overall dexterity. And you may find such motor skill coming in handy with other things, i.e., better hand writing, applying cosmetics, whatever else you do.
5. Improved Creativity
Picking colors, adding special effects, and other creative aspects of painting miniatures will help you to express yourself in an artistic way. The process of engaging in a hobby that requires ongoing problem-solving will rewire the way you perceive challenges.
Creativity is the process of "connecting the dots" in unusual and varied ways (source). You can use mini painting to spark creativity and find unique solutions for other areas of life, as well.
6. Improved Problem-Solving Skills
As you feed the creative spark, you are solving problems as you work with color theory, trying to maintain high contrast, and working with a paint brush (that doesn't always behave the way you expect).
Painting models requires you to think through problems as they arise and look for solutions, which can help strengthen your problem-solving skills over time. The process forces you to improvise on the fly, dynamically solving issues and anticipating challenges as they arise.
7. Enhanced Vocabulary
This is an unexpected benefit to being engaged with the visual arts: You will learn how to describe what you're doing with better verbal descriptors (source).
To accurately discuss the different aspects of miniature painting, you will need to increase your vocabulary and become more familiar with the terminology associated with this hobby. The more you communicate and engage others with the hobby, the better you'll get at using language that others understand.
While a miniature painter picks up key skills with their brush, learning how to apply paint in a precise and accurate way, the successful miniature hobbyist will have learned how to work with color, light, and shadow while also mastering the many linguistic nuances of miniature painting.
For example, while most of us already know common brands like "Games Workshop" or "Army Painter", less well understood are things like "hue", "tone", and "value". Do you know the difference between a "wash" and a "shade"?
Engaging with miniature hobbies provides a means for you to understand more than the techniques itself, e.g., requiring fine motor skills, the ability to describe and understand the language of art (literally the words to communicate what you're doing) is just as important.
These learned skills can be applied to other aspects of life, such as conversations with friends and family, painting walls in your home, etc. In other words, engaging in the hobby of miniature painting will help you to become a better communicator and problem solver at large.
8. Improved Memory
As mentioned above, repetition of any activity will automatically help you with the practice of said activity. From a biological standpoint, your brain and body will learn how to do things when you have to do them over and over (source). And this process is bi-directional; doing something repeatedly can help you remember other things better.
As you become more involved in this hobby, your memory will improve as well! Maybe you won't forget where you placed your keys as often! I mean, we all know that regular exercise can improve your cardiovascular health, reduce the risk for chronic diseases, and improve your overall health.
Well, putting together that model kit, painting scale models, and putting paint on unpainted miniatures can help you exercise your brain in ways that you may not have expected.
9. Heightened Sense of Achievement
A largely under-appreciated benefit of miniature painting is the personal reward of finishing a project. There's something pretty dang special about experiencing achievement. It's confidence building, helping to boost self-esteem, and works as an effective coping mechanism against the chaos of life.
Sure, you already know that obvious: A fun and healthy hobby like can improve mental health. While we know that some gentle exercise like taking a walk is good for your well being, the hand eye coordination, the brush strokes, all come together toward improving mental health.
When you finish painting a small scale model, the many aspects of this hobby come together to give you a powerful reward that can't be replicated in any other way.
You have control over whether or not you complete a miniature or modeling project. Truly, when a miniature is complete, it's easy to feel a sense of accomplishment and pride at the finished product. And this is more important than many people realize. Feeling good about "doing" and "finishing" makes you more resilient to trouble and hard-times.
10. Improved Color Knowledge
From a practical standpoint, a miniature painting hobby contributes to intellectual growth in the area of color theory. Being able to recognize and distinguish between colors helps with decision making and understanding the nuances of what you're working on.
You engage with aesthetic choices, experimenting with different hues, shades, tints, and tones. When you have a better understanding of how different colors interact within a given space (or miniature) you will learn to become more precise and exact with color placement. This can help when it comes to home décor, fashion, art, cosplay, and more.
While you may not think color knowledge is an actual key skill for life, I'll tell you that any knowledge within the context of creative activities often have other benefits you can't see. A valuable skill often doesn't reveal itself right away in everyday life.
For example, I've learned that the most underrated benefits of learning the nuances of color is the ability to overcome fear. In my random chats with other miniature painters, I think that the fear of painting minis comes from the actual process of choosing what colors to use. With improved color knowledge, you will become more confident in the choices you make.
11. Better Relaxation Practices
When you're in the zone painting miniatures, you'll learn how to shut off your worries and relax into the process. This is a skill that will carry over into other aspects of life as well.
Do you know what the term "flow" in psychology means? Flow is the mental state in which a person performing an activity is fully immersed in a feeling of energized focus, full involvement, and enjoyment in the process of the activity (source).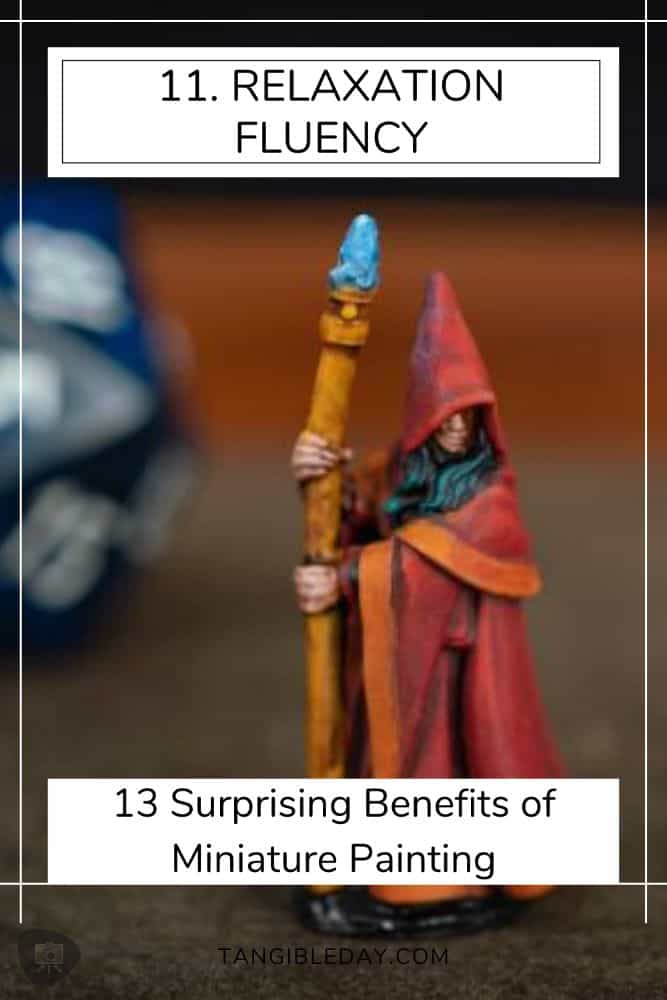 Painting miniatures can help you attain this flow state. You'll also learn to use it when tackling other tasks that require intense concentration. And, since it's a hobby that can be done at home, you don't have to find time or money for other relaxation practices.
I always aim to find flow in my work. The caveat is that I'm not really aware that I've achieved it until I look back and wonder where the time went! That's a great sign that you're in the flow.
12. Improved Self-Esteem
I mentioned this above. As you become better at painting miniatures, your self-esteem will begin to rise as you recognize the progress that you are making. You'll become more confident in your skills and recognize that you can do this.
This improved self-esteem will help you tackle other projects with a renewed confidence. It will also lead to better decision making when it comes to personal matters. And, as I mentioned above, it will be a great coping mechanism when life throws curve balls at you.
13. More Fun
At the end of the day, painting miniatures should be enjoyable and fun! Even if you're just doing it for yourself, being creative can provide a sense of satisfaction that nothing else can. How do you measure the benefits of fun? Well, it's hard to put a price on it, but I think we can all agree that having fun is important.
Think of it this way: when you look back at the miniatures that you've painted in the past, how do you feel? Do you feel proud and accomplished? Do you smile with satisfaction remembering the time you spent creating something beautiful? These are the moments that make up a life well-lived.
---
Frequently Asked Questions (FAQ)
Is the miniature painting hobby stressful?
No, the miniature painting hobby is not inherently stressful. In fact, it can be quite relaxing and therapeutic, depending on the individual. Painting miniatures can provide a sense of accomplishment and pride that may reduce stress levels. It also helps with decision making and understanding the nuances of what you're working on.
What materials do I need to start painting miniatures?
To start painting miniatures, you will need miniature figures, a selection of paints and brushes, a palette or other surface for mixing the paint, and a clean workspace.
You may also want to include sealants, primer, and additional tools such as hobby knives. It all depends on what kind of project you're working on. For more details about the essential supplies you'll want to have for your miniature painting or scale modeling project, check out this article.
Is miniature painting expensive?
The cost of miniature painting can vary greatly, depending on the type of miniatures and supplies that you choose. Generally speaking, you can get started with a basic set up for around $50-$100.
However, if you want to invest in higher quality paints and tools, the cost can increase significantly. Ultimately, it depends on your budget and the level of detail you're looking for in your project.
Is miniature painting difficult?
Miniature painting is not necessarily a difficult hobby, but it does require patience and practice to become proficient. There are lots of helpful tutorials available online that can guide you through the basics and help you develop your painting techniques.
It's important to remember that no one starts out perfect and with practice, you will improve over time. So don't be discouraged if your miniatures don't look perfect the first time. Just have fun and enjoy the process!
Is miniature painting a good hobby for kids?
Yes, miniature painting can be a great hobby for kids! It encourages patience, creativity, and problem-solving skills. It also allows them to express themselves in a creative way and develop their own style.
Just make sure that you get the appropriate supplies for your child's age, as some materials may be too advanced or dangerous for younger children. You should also be there to guide them and provide support when they need it.
---
Summary: The Benefits of Miniature Painting
Did you know that a fun hobby is not only enjoyable, but also has many health benefits? In addition to improving mental well being, painting miniatures can also improve your physical health.
While it is unclear whether such hobbies reduces your risk for developing chronic diseases, there is evidence to suggest that painting miniatures can help improve your overall health.
As important as regular gentle exercise, for example, the process of miniatures painting tend to allow people to relax and de-stress, while providing a creative outlet.
Painting miniatures can also provide an opportunity for self-expression since it doesn't involve any set rules or instructions on how the pieces should be painted.
---
Final Perspective
So what do you think? Are you ready to call yourself a miniature hobbyist, ready to benefit from a paint job well done? Painted miniatures are a means to an end.
For the miniature hobbyists, whether it's reducing stress, creating an artistic masterpiece, or learning a new skill, miniature painting can be a great outlet for creativity and entertainment.
As we get older, staying mentally alert or physically active can become more challenging. Painting miniatures is not only a fun hobby, but it can also help us stay mentally sharp and physically healthy.
If you've been considering giving this hobby a try, now is the time to start! All you need to do is purchase your materials, find some helpful tutorials, and start creating something beautiful.
I hope you found this article interesting! I'm always on the lookout for understanding the numerous other health benefits of what we do in our free time.
Do you have any other ways miniature and models hobbyist benefit from their favorite hobby? Let me know by leaving a comment below.
Thanks for reading! Happy painting!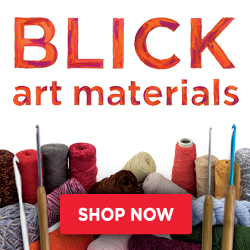 Tangible Day on YouTube (Miniatures and More!)