CaptainCon is an annual 3-day gaming event taking place in Warwick, Rhode Island. It is held every year in early February (usually the first weekend) at the Crowne Plaza Convention Center. CaptainCon is a celebration of all things gaming, featuring board games, organized events, and more. Attendees can expect to have a great time playing their favorite games with friends old and new. Whether you're a fan of tabletop RPGs or card games, there's something for everyone at CaptainCon! For more info, check out the website at https://www.captaincon.com/
But what makes CaptainCon so special? What's the hidden magic behind running a successful hobby gaming convention? To find out, we interviewed Paul Shoemaker, one of the co-founders of CaptainCon.
"At its core, CaptainCon is about building community and creating an unforgettable experience for all our attendees–I view it as our annual party with several hundred of our closest friends".

Paul Shoemaker (Co-founder for the CaptainCon Gaming Convention)
Get ready to dive into the world of gaming conventions with Paul's expert insights on how to make a large event a smashing success!
---
Key Points
Behind-the-Scenes Magic: Discover the passion and dedication that turns gaming conventions like CaptainCon into unforgettable experiences
Personal Growth: Explore how Paul's journey as a gamer and painter has shaped CaptainCon and influenced his own path within the community
Tips and Trends: Uncover expert advice, latest trends, and inspiration to enhance your skills and make the most of your convention experience
---
Introduction: Unleashing Your Inner Miniature Gamer & Connecting with Your Tribe
As a passionate miniature tabletop gamer and painter myself, I've always been curious about what goes on behind the scenes at gaming conventions. That's why I couldn't pass up the opportunity to sit down and chat with Paul Shoemaker, the head organizer of the acclaimed CaptainCon.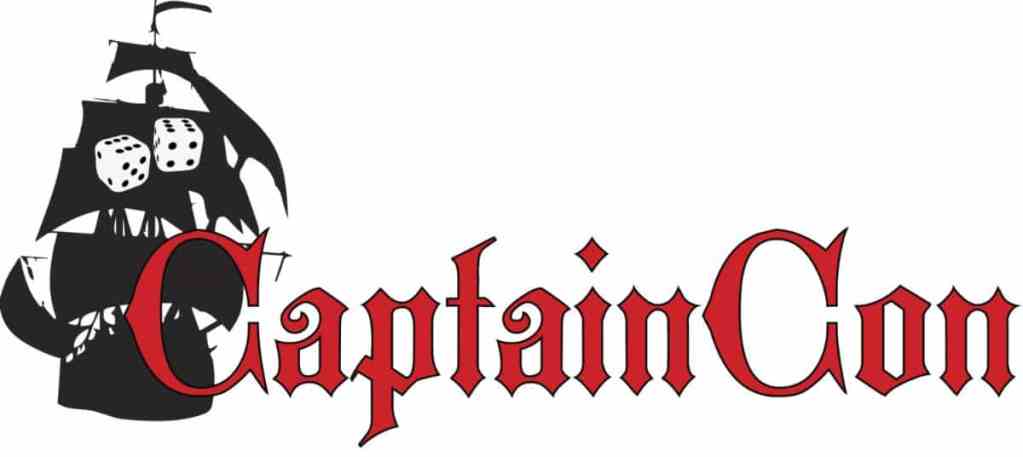 Imagine attending the ultimate sleepover party for adults who love games – that's what a miniature tabletop gaming convention feels like! Surrounded by people who share your passion for gaming, painting, and collecting, it's the perfect chance to make new friends and expand your social circle.
Our conversation offered a unique, introspective look into the inner workings of these events and the dedication it takes to create unforgettable experiences for attendees.
Join me as we delve into Paul's personal journey, the challenges and rewards of organizing a convention, and the many ways CaptainCon enriches the miniature tabletop gaming community. It's a heartfelt and insightful discussion you won't want to miss.
---
Who Are You, Paul?
Tangible Day (Andrew): Welcome, Paul! It's great to have you here with us on the Tangible Day Blog. As a co-founder and head organizer for CaptainCon, could you share a little about yourself and your background in gaming?
Paul: Thank you for having me! My name is Paul Shoemaker, and I'm one of the four founders of CaptainCon. I've been immersed in the gaming world since the 1980s – you know, the era of rotary phones and no internet, like in Stranger Things. I've primarily played role-playing games like D&D, Vampire, Shadowrun, Amber, and others, but I also enjoy miniatures games such as Warhammer 40K and Warmachine/Hordes. Lately, I've been expanding my board game collection too.
Tangible Day (Andrew): That's quite an impressive background! How did you meet your fellow CaptainCon organizers and start this journey together?
Paul: I met Craig, Andrew, and Cory through the Pressgang, which was a group of volunteers supporting the Warmachine miniatures game by Privateer Press. We organized events at local game stores and conventions. Together, we've had some fantastic gaming adventures, from running events at New England game stores to working booths at major conventions like GenCon and PAX East, as well as running demos or tournaments at local conventions.
Tangible Day (Andrew): Sounds like you all share a strong passion for gaming! Outside of CaptainCon, what do you do, and how do you unwind?
Paul: My day job is with the Boston Public Health Commission, where I manage the Environmental Health Division. I work to protect Bostonians from hazards like lead paint, asbestos, poor indoor air quality, chemical releases, and other threats.
To de-stress after a long day, I love spending time with my pugs and playing games. CaptainCon is my annual opportunity to really amp up my gaming experience and share that passion with others.
---
What Inspires You?
Tangible Day (Andrew): It's evident that you and your fellow organizers are incredibly passionate about tabletop gaming. What inspired you all to take that passion and create a convention like CaptainCon?
Paul: We've always loved setting up events where people can have a great time playing games. For me, it's like enjoying being the GM just as much as a player in an RPG. We had been running miniatures tournaments and events of progressively larger size for several years. \
The New England Team Tournament for Warmachine was the biggest of these, and it kept growing until we outgrew all the host stores. That's when we realized we could either take the next step to a whole convention or downsize the event.
Tangible Day (Andrew): That sounds like a pivotal moment! How did you decide to move forward with creating CaptainCon?
Paul: We knew we had the skills to run a convention and always wanted to apply the lessons we learned from attending and working at other conventions to create the best possible experience for attendees. We wanted CaptainCon to bring together all types of gamers, from casual players to competitive tournament veterans, in a friendly and inviting environment. So, we decided to "go for it."
Tangible Day (Andrew): Launching a convention must have been a huge undertaking. How did you go about funding and organizing the first CaptainCon?
Paul: You're right, it wasn't quick or cheap. We started with a Kickstarter campaign in 2013 to gauge interest and gather resources. We sold CaptainCon 2014 badges through Kickstarter, and once we had enough pre-sales to cover costs, we knew we had the support to move forward. The campaign was a great success, as was the first CaptainCon. Since then, we've continued to grow and improve the convention each year, adding more activities, finding new cool stuff, or refining our logistics.
Tangible Day (Andrew): That's fantastic! What are your hopes for CaptainCon as you approach your 10th year in 2024 and beyond?
Paul: I'm really proud of what we've achieved with CaptainCon. Each year, hundreds of gamers join us to celebrate the gaming hobby and make new friends and competitors. As we approach our 10th year and beyond, I'm excited to see where CaptainCon will go and how we'll continue to evolve and create even better experiences for our attendees. For me, that means more attendees without growing so fast we can't keep up and adding a greater variety of activities to make CaptainCon a memorable experience for our community.
---
How is CaptainCon Different? Why Choose this Convention?
Tangible Day (Andrew): With so many gaming conventions out there, i.e., Adepticon, Gencon, PAX unplugged, what makes CaptainCon stand out from the rest?
Paul: I believe what makes CaptainCon special is our focus on building a community and creating a shared experience for like-minded friends. While we do want to cover costs and grow, our goal isn't to become a massive event like GenCon or Comic-Con, where it can sometimes feel impersonal. Instead, we prioritize fostering a sense of camaraderie and inclusivity among attendees and encouraging folks to interact as much as possible outside of the regular group of players they see all the time.
Tangible Day (Andrew): Can you tell us more about the unique features of CaptainCon, such as the Captain's Log System and the Charity Drawing?
Paul: Absolutely! The Captain's Log System is an achievement-based system where attendees can win prizes without participating in competitive events.
Almost everything at the convention earns points, such as playing demos, shopping with vendors, or attending painting classes. Attendees can spend their points on prizes from our Captain's Log pool, which encourages interaction and supports our vendors.
The Charity Drawing, in partnership with Lost Hemisphere Blog, is another highlight. We collect donations for prizes, sell tickets, and hold a drawing. Every penny from ticket sales goes to a chosen charity, with CaptainCon covering any overhead costs. In 2023, we raised $4,762 for Rosie's Place, a women's shelter in Boston. We aim to break $5,000 for our next charity.
Tangible Day (Andrew): It sounds like you're also always looking for new and interesting activities to include at CaptainCon. Can you share an example of something you've added recently?
Paul: Sure! This year, thanks to some idle banter between game designers on Facebook, we hosted an exhibition game of Too Many Bones in the hotel pool since the game components are waterproof. It's just the kind of quirky, fun activity we love to bring to CaptainCon. 2023 also saw the addition of a class in whip cracking (like for stage fights and cosplay) to our lineup which was a big hit. We're always searching for ways to improve the event and make it more enjoyable for our attendees.
Tangible Day (Andrew): Lastly, what efforts do you make to ensure that CaptainCon is a safe, welcoming, and inclusive environment for all attendees?
Paul: We put a lot of effort into creating an inviting atmosphere where gamers can feel comfortable playing their favorite games and making friends. We want everyone at CaptainCon to enjoy a safe, welcoming, and inclusive environment where people are treated with friendship and respect. This is a top priority for us, as it contributes to the strong sense of community that sets CaptainCon apart.
We make that very clear in our convention policies and rules document (which everyone has to agree to when buying a badge or signing up to run an event or vend) and my partners and I are there to support that as more than just words on a page.
---
"Strange" Memories: Reliving the Best Moments at CaptainCon
Tangible Day (Andrew): Over the years, there must have been some memorable moments at CaptainCon. Can you share a few of your personal favorites?
Paul: Oh yes! There are countless amazing memories, but I'll highlight a few standout moments:
The success of the first CaptainCon in 2014 was surreal, especially when I started receiving shipments of t-shirts and prize support at my house. I'm not sure what the neighbors thought of all the large deliveries as we used my basement as the convention warehouse and terrain construction workshop. I do know we really confused themin 2015 or 2016 when Cool Mini or Not delivered a massive pallet of big box games for our VIP swag bags. The sight of a 4-foot cube of games in my driveway was both hilarious and mind-boggling.
CaptainCon 2018 was particularly special when Chris and Zara, two of my 'convention friends,' got engaged at our event. It was amazing that they chose CaptainCon as the place for their proposal.
Witnessing the sense of community at the play-to-win board game and charity drawings has been heartwarming. I've seen people who have won multiple times give their chance to pick a game to someone else who hadn't won yet or otherwise 'pass' to let others enjoy winning something.
Of course, it's not always happy events at the show. Sometimes it's strange things after the convention. In 2019, on Sunday night after the convention closed, my partners, volunteers, and I went to the convention's storage unit to put everything back until the next year only to find that the power to the building had been shut off. As creative gamers, we didn't let that stop us, but it was odd to move the contents of a 20-foot moving truck into a storage locker by the light of a couple of flashlights from car trunks and cell phone screens.
These are just a few examples of the incredible experiences and connections that make CaptainCon such a special event.
Tangible Day (Andrew):It sounds like there's always something unique and surprising happening at CaptainCon. Can you tell us about one of the strangest moments you've experienced at the event?
Paul: Oh, definitely! This year, we had one of the most bizarre yet fun moments when we took over the hotel pool. Back in 2021, our friend Seppy Yoon from Fight in a Box Games got into a playful debate with Chip Theory Games about the waterproof nature of their game, Too Many Bones.
Seppy claimed he could play it underwater, so I chimed in, mentioning the pool at CaptainCon. We set a date, and although we had to reschedule from 2022 due to the pool being closed, we made it happen this year. I witnessed an exhibition game of Too Many Bones being played in the hotel pool, with hotel guests swimming just a few yards away.
It was one of the craziest, most incongruous things I've ever seen, rivaling the confusion of Indianapolis Colts fans trying to understand GenCon cosplayers on the sidewalk. It's moments like these that make CaptainCon an unforgettable experience!
---
To The Future: Bright or Bleak?
Tangible Day (Andrew): With the gaming industry changing rapidly, how have these changes impacted your approach to organizing CaptainCon?
Paul: Adapting to changes in the gaming community can be challenging but also presents new opportunities. One of the trickiest parts is managing the impact of game revisions or new editions launching close to our event, which can affect turnout and enthusiasm. For example, Warmachine saw fewer players at CaptainCon 2023 due to the release of a new edition, but we're confident the community will bounce back just like Malifaux did after its edition change.
On the other hand, the speed of change in the gaming industry opens up exciting opportunities. With the internet, global commerce, and advances in digital design and 3D printing, there are now many more companies and independent game designers in the industry.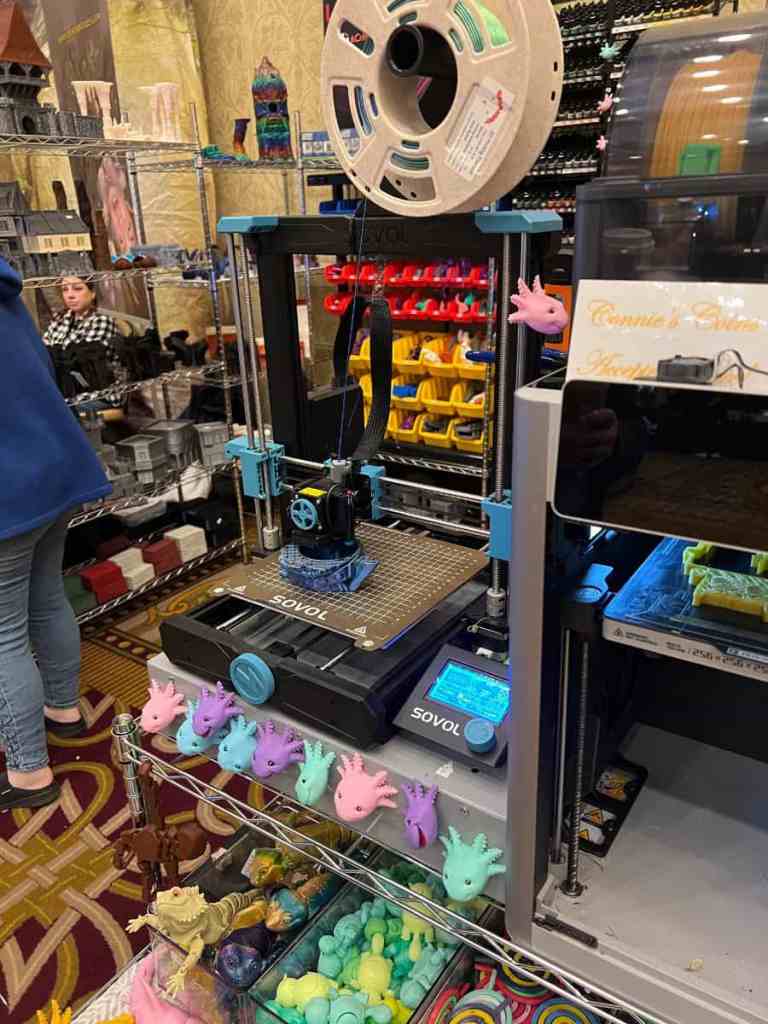 This allows us to bring new and diverse games to CaptainCon, with designers demoing their games, more organized play events, and a larger variety of games in our lending library. Variety, creativity, and engagement are key aspects of any successful convention.
Social media has also been a great asset to the gaming hobby and for CaptainCon. It allows us to connect with game designers, support local stores, build a strong community, and reach new people. Without online forums and social media, we would have had to rely on more traditional advertising methods, which might not have allowed CaptainCon to gain the organic connections that were essential to its growth.
---
The BIG Picture: Is It Worth Running a Convention? And How in the World?!!!
Tangible Day (Andrew): What skills have you developed in order to become a successful convention organizer, and what were some of the major challenges you faced when planning the convention?
Paul: I attribute much of my skill set to my professional background in managing multiple projects with various to-do lists and details. Key skills I'd recommend for aspiring convention organizers include solid budgeting, organizing people, and talking to strangers. Developing these skills can be done through planning smaller events, organizing board game nights, or even managing personal finances.
The biggest challenge when planning CaptainCon was getting started and setting up a company to manage the finances and contracts. Logistics like storage and managing expenses were also challenging, especially in the early days when we used my basement for storage. We've faced other challenges, like ensuring all tables at the venue are the same height and quality, and finding cost-effective solutions to rent additional tables.
COVID was another major challenge, forcing us to cancel CaptainCon 2021. However, our community's support helped us bounce back strong in 2022, even with pandemic-related precautions in place.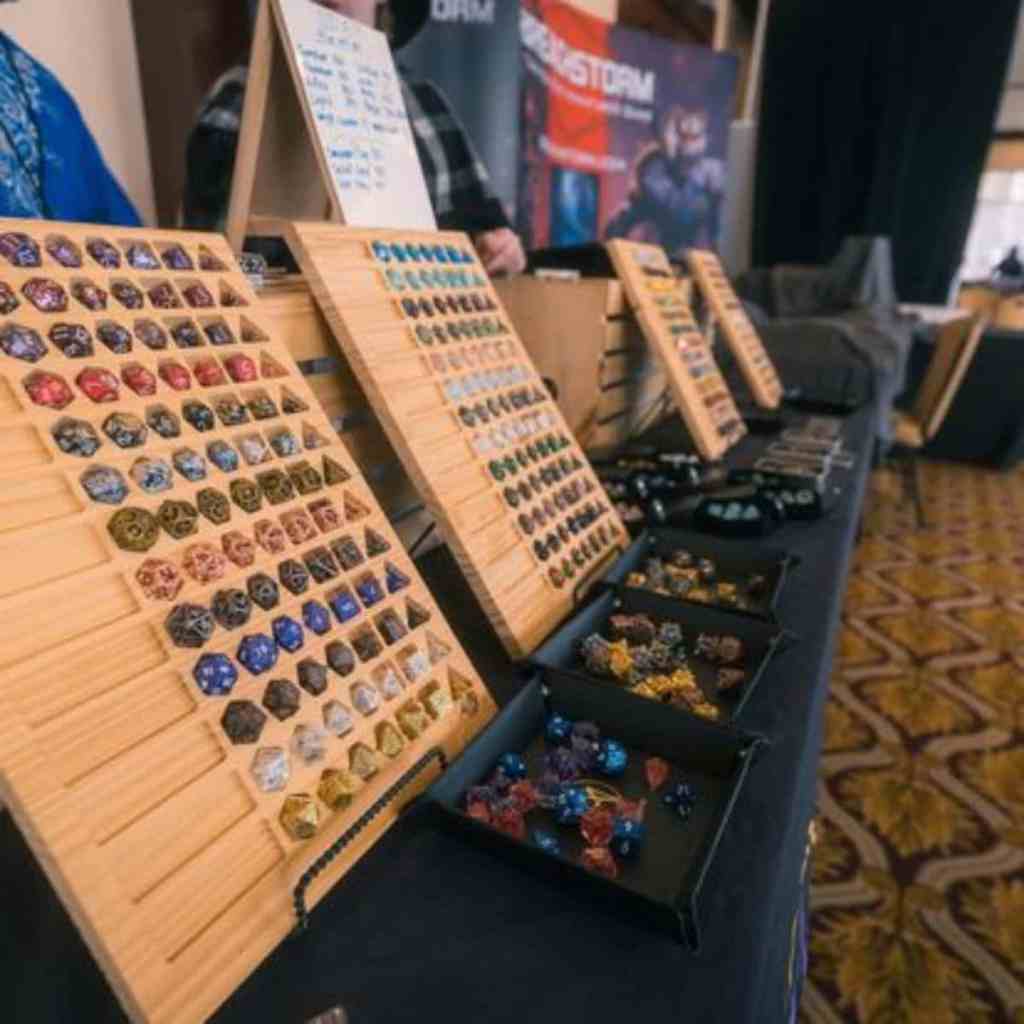 ---
Comfort Zone: I'm Outside
Tangible Day (Andrew): Can you elaborate on the importance of talking to strangers as a convention organizer and share some examples of challenges in this area?
Paul: Certainly. The ability to talk to strangers is crucial for a convention organizer as it allows us to effectively advertise the convention, recruit and work with volunteers, negotiate with venues and suppliers, reach out to potential sponsors, and interact with attendees. It's about building relationships and creating a sense of community around the convention.
One example of a challenge was when we had to reach out to game designers and companies for sponsorship and support. It can be intimidating to initiate conversations with strangers, especially when you're seeking their help or asking them to invest time or resources into your event. However, we learned to approach these conversations with enthusiasm and lead with our genuine interest in their work beyond just the 'ask', which helped us forge strong connections and create a mutually beneficial partnership.
Another example was when we attended other conventions to promote CaptainCon. It required us to step out of our comfort zones and actively engage with people, sharing our passion for the event and inviting them to join us. This not only helped us attract new attendees but also expanded our network within the gaming community, opening up opportunities for collaboration and support.
To overcome the challenge of talking to strangers, it's essential to practice and refine your communication skills. Start small by organizing events at your local game store, where you'll have to interact with store owners and other gamers. As you gain confidence, you can take on more ambitious projects and develop the ability to communicate effectively with a wide range of people, which is invaluable when organizing a successful convention.
Tangible Day (Andrew): It sounds like starting the convention was a significant challenge in itself. Can you share more about the process of deciding to "go for it" and the conversations you had with your families? What were some of the obstacles you faced during the initial stages?
Paul: Indeed, the decision to start the convention was a pivotal moment for all of us. For me, the conversation with my wife was particularly awkward, as we used to joke about my game hoarding habits and how it might eventually lead to opening a museum or running a convention. In the end, though, our passion for games and the desire to create a unique event brought us together to take that leap of faith.
That leap happened in the hotel bar at the end of another convention where we were running events. We were planning for our summer New England Team Tournament event and realized we needed an even larger space. Once you start looking at hotel ballrooms for a single day, it's not really that much more of a reach to rent for 2 or 3 days and start thinking about ways to cover that cost by selling tickets and inviting vendors. Before we knew it, we were planning a convention.
As for the nuts and bolts, setting up a company (never, ever, run something like a game convention out of your personal bank account) to handle the convention's finances was a challenging process. We had to navigate through a maze of paperwork and bureaucracy, such as obtaining a tax ID number, registering an LLC with the state, and setting up a bank account to receive Kickstarter funds. This process was time-consuming and often frustrating, but it eventually laid the foundation for a successful event.
Another hidden logistic challenge was storage. In the early years of CaptainCon, my basement became a makeshift storage facility, housing donated prizes, miniatures game terrain, and other supplies. This arrangement put a strain on my personal space and relationships, but my wife was incredibly supportive throughout the process. Eventually, we moved our storage to a separate facility when the space needs demanded it and the budget allowed it.
Minor challenges, such as the hotel table situation, also tested our ingenuity. We needed tables of the same height and quality for miniatures gamers, but often the hotels provided us with mismatched tables. Additionally, the cost of renting extra tables was surprisingly high. To solve this issue, we designed our own PVC pipe rack system that could hold foam table toppers at the hotel, saving us money and ensuring consistent table quality.
COVID-19 was perhaps the most significant challenge we faced. After successfully holding CaptainCon 2020 just before the pandemic took off, we had to make the difficult decision to cancel the 2021 event due to health and safety concerns. However, our incredible community rallied behind us, purchasing swag for "the convention that never was," which helped us cover our expenses during that difficult time. Thanks to their support, we were able to bounce back strong for CaptainCon 2022, even if it required extra precautions like mask-wearing and verifying vaccination statuses.
Looking back at these challenges, from the initial decision to start the convention to overcoming logistical hurdles and navigating the impact of a global pandemic, it's clear that our passion for gaming and our resilient community have been the driving forces that have allowed us to keep pushing forward and creating unforgettable experiences for everyone involved.
---
Tips for Attendees for a Great Convention Experience
Tangible Day (Andrew): What advice would you give to attendees to make the most out of their experience at CaptainCon?
Paul: The best piece of advice I can give someone attending CaptainCon for the first time is to leave room in your schedule for spontaneous fun. It's essential to plan ahead and register for the events you're most interested in, but don't fill your entire schedule with back-to-back activities.
Make sure to allow time for unplanned experiences, such as joining a paint-and-take session or trying out a new game from the board game library. These moments often lead to meeting new people and creating unexpected memories. Alongside this, don't be afraid to try something new—use the Captain's Log to discover demo sessions and take advantage of the opportunity to explore a variety of games.
Another key to maximizing your convention experience is to bring friends along. Conventions are always more enjoyable with good company, and attending with a group of friends can help facilitate role-playing sessions, board game meet-ups, or participation in team-based miniatures tournaments. Plus, having friends with you can make it easier to connect with new people and expand your gaming circle.
Finally, don't hesitate to ask questions. Our volunteers are always available to help, whether you need directions, advice on what to do during downtime, or recommendations for the concession stand. We're here to ensure you have the best possible experience at CaptainCon, so feel free to reach out and make the most of our support.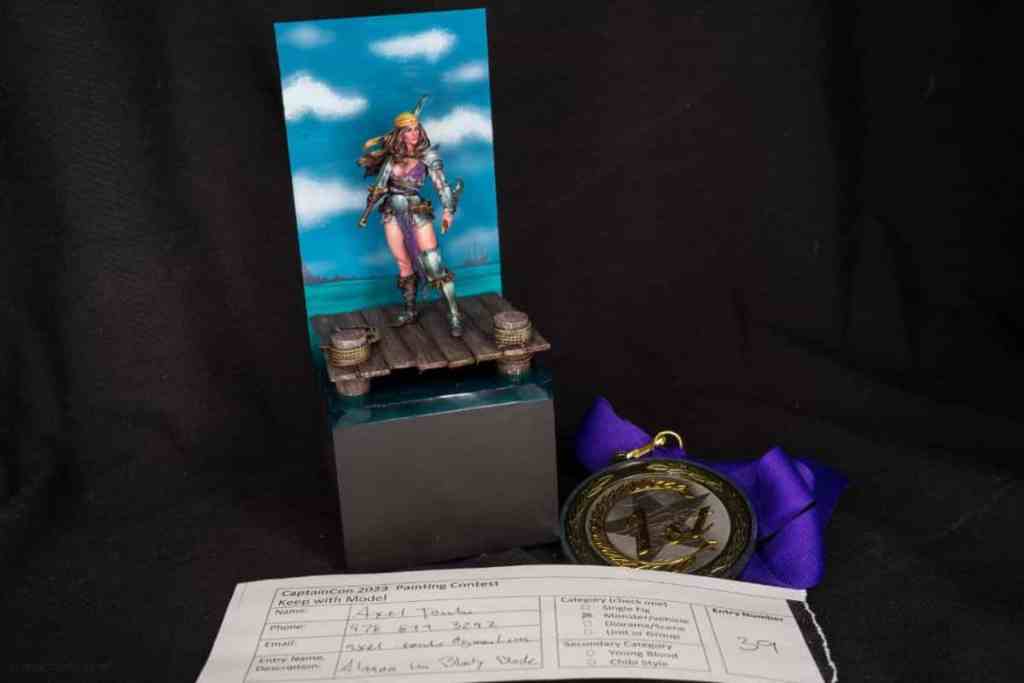 ---
BONUS: If You Had Unlimited Resources, What Would You DO?
Tangible Day (Andrew): If money was no object…and you were allowed, what would you do? Any big ideas?
Paul: I'll provide two things I'd love to see at CaptainCon but can't due to various constraints. First, I'd love to incorporate more live physical activities into the event.
I'm not talking about LARPs, but experiences like escape rooms or a Live Dungeon event similar to one I participated in at GenCon years ago. Participants navigated a dungeon maze with temporary walls and used foam weapons for combat. Unfortunately, our current space, budget, and insurance restrictions don't allow for such activities at CaptainCon.
Second, I'd love to invite well-known figures from the gaming and fandom communities to attend CaptainCon and participate in the games. Imagine playing a one-shot D&D session with a member of Critical Role or facing Henry Cavill in a 40K tournament.
While it would be fantastic to have these guests of honor, our current budget and attendance numbers don't allow for the expenses associated with bringing in such celebrities. However, I'm always considering ways to make this dream a reality at future CaptainCons.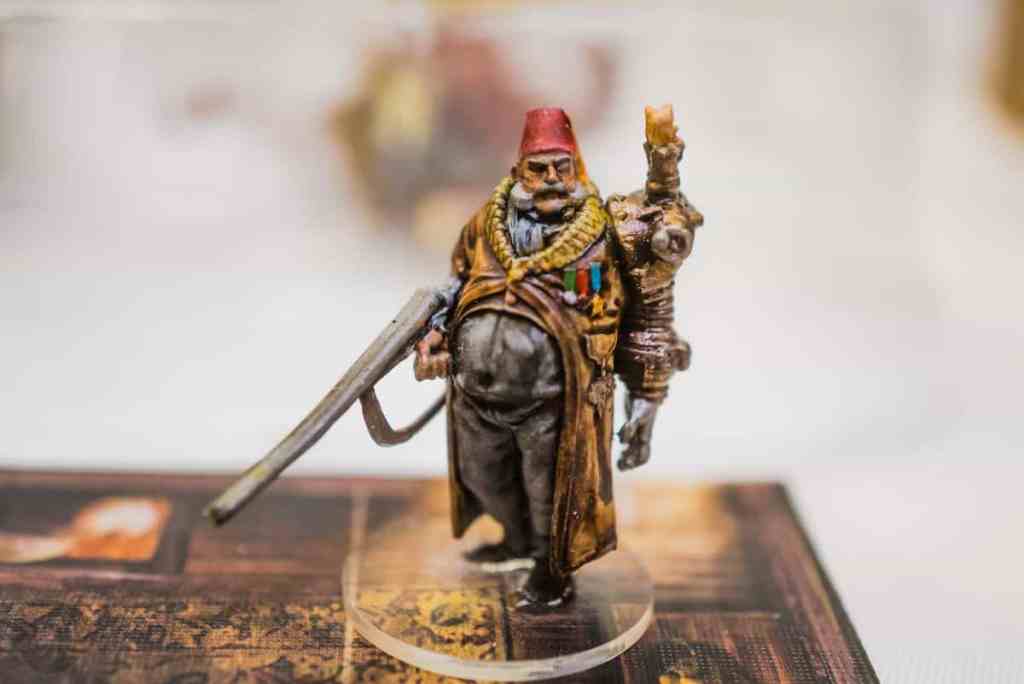 ---
Conclusion
CaptainCon stands as a testament to the dedication and passion of its organizers and the gaming community it serves. As I've explored through our interview with co-founder Paul Shoemaker, the convention's success comes from the tireless work behind the scenes, the fostering of a strong sense of community, and the desire to create an unforgettable experience for every attendee.
From the logistical challenges to the personal growth of its organizers, CaptainCon is a shining example of how gaming can bring people together, inspire creativity, and forge lasting memories.
So, whether you're a seasoned gamer or new to the world of tabletop games, consider joining the CaptainCon community for their annual celebration of gaming.
With a wide range of games, events, and opportunities to connect with fellow enthusiasts, there's no better place to unleash your inner gamer and find your tribe. Mark your calendars and visit https://www.captaincon.com/ for more information, and get ready to embark on a thrilling adventure at CaptainCon.
I hope you enjoyed this article. We will have more gaming-related content here on our blog, so don't forget to check in and stay up-to-date! Until then, happy gaming!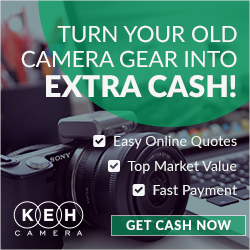 Tangible Day on YouTube (Miniatures and More!)