Are you a miniature painter, scale modeler, or traditional artist looking to start with oil paints? Oil painting miniatures has gained steam in recent years due to the vibrant colors and range of effects available. Of course, there's a huge range of oil paint brands out there and it can be hard to decide which ones are right for you.
In this article, I review Paul Ruben Oil Paints in the miniature and model painting space. As a miniature painter for years and years, I have explored a wide spectrum of art mediums. Oil paints are one of the most versatile tools available.
Disclaimer: I was sent a full set of Paul Ruben Oil Paints for this review. However, as with any product review, I'm at liberty to express my opinion, regardless of any sponsorship or affiliation.
RELATED: OTHER RECOMMENDED OIL PAINTS FOR PAINTING MINIATURES AND MODELS
---
Summary (TL;DR): The Paul Ruben Oil Paint Set for Miniature Painting
Paul Ruben Oil Paints are a high-quality, professional oil paint set designed for any artistic endeavor, from traditional landscape paintings to miniature painting.
These oil paints come in 18 vibrant colors, have a creamy texture that makes brush work pleasurable. The large 60ml will last years, and are plenty for painting hundreds of models. Don't be shy!
Color pigment is rich with finely ground pigment blend easily with colorfastness that won't fade over time. Thinning with mineral spirit solvent make these wonderful oil washes for miniatures that you can apply over a pre-painted acrylic undercoat.
The burnt umber color gives this set versatility, as you may want to use this color for many of your oil washes if you're a fan of the dark brown acrylic type hobby washes, e.g., Army Paint strong tone, or Citadel Agrax Earthshade.
You can use these oil paints for the entire model's paint job with great results (see below). The slow dry time work to your advantage as you'll be able to tweak color mixes and blend the paint to your liking directly on the miniature's work surface.
All in, Paul Ruben Oil Paints for Miniature Painting is a wonderful set at a reasonable price. Overall, I recommend these paints for those who want to explore the oil paint medium for miniature painting.
Pros:
Rich, creamy texture that is easy to work with
High pigmentation and tinting strength
Bright and vivid colors
Non-toxic, safe to use
Long lasting colorfastness
Affordable with large 60ml tubes
Cons:
Requires skill for use on miniatures and scale models (true for any oil paints)
Takes a long time to cure (dry) and requires extra patience to use well
Not recommended for very young children due to the solvent requirement
READ MORE: MINIATURE OIL PAINTING GUIDE or STEP BY STEP OIL MINIATURE PAINTING

To learn more of how Paul Ruben Oil Paints perform on miniatures, check out the full review and insights below.
---
Full Review of Paul Ruben Oil Paints for Miniature Painting and More
Introduction
There are a number of factors that make oil paints good for painting miniatures. They must be pigment dense while having small pigment particles, not to oily and thin well with mineral spirits.
What makes great oil paints for miniatures?
High pigment density with finely ground color
A good balance of oil and binder
Mixes well with clear mineral spirits (e.g., thinning for making washes, etc)
The Paul Ruben Oil paints ticks these three boxes in most cases. Of the paints I tested all had great coverage and pigmentation with one exception which I will cover later on.
For this test I used Titanium White, Ivory Black, Burnt Umber, Cadmium Red, Ocher Yellow, Phthalo Green and Permanent Purple.
Walnut versus Linseed Oil for Miniature Painting? What's Better?
Paul Ruben Oil Paints suggest using walnut oil for working with their colors. Walnut oil will improve the smoothness of the color pigment. This is notable in my view because this gives Paul Ruben oil paints a few important advantages for miniature painting.
Unlike linseed oil, walnut oil has the advantage of having less yellowing when exposed to light over time. It is also less elastic than condensed linseed oil, meaning it offers greater control and precision when painting miniatures.
Additionally, the drying time of walnut oil is virtually the same as condensed linseed oil, so you don't have to wait a long time for your paint to dry before you can handle or add additional layers to your miniature painting.
By adding a tiny bit of walnut oil to your paints, you can expect smooth blending, rich washes and an excellent finish on your miniatures. All this makes it a great choice for beginner and experienced painters alike.
Do the Paul Ruben oil paints mix and blend well?
I wanted to see how well the paints would mix straight from the tube, starting with a black/umber mix I slowly added the red to build a gradient finally using a bit of white for the highest highlight.
Testing some rough blending first, starting with a prepped shield (based with acrylic yellow and a wash of burnt umber; see below). You can see some of the pigmentation of the oil wash being quite loose, this was a result of thinning the burnt umber a good deal. This one paint had the largest pigments of the batch.
However, with a little practice and patience you can get some great results. Adding more medium to the mix also helps to build a smoother wash.
Experience painting a tabletop miniature with Paul Ruben Oil Paints
I started painting stripes using the mix from darkest to brightest.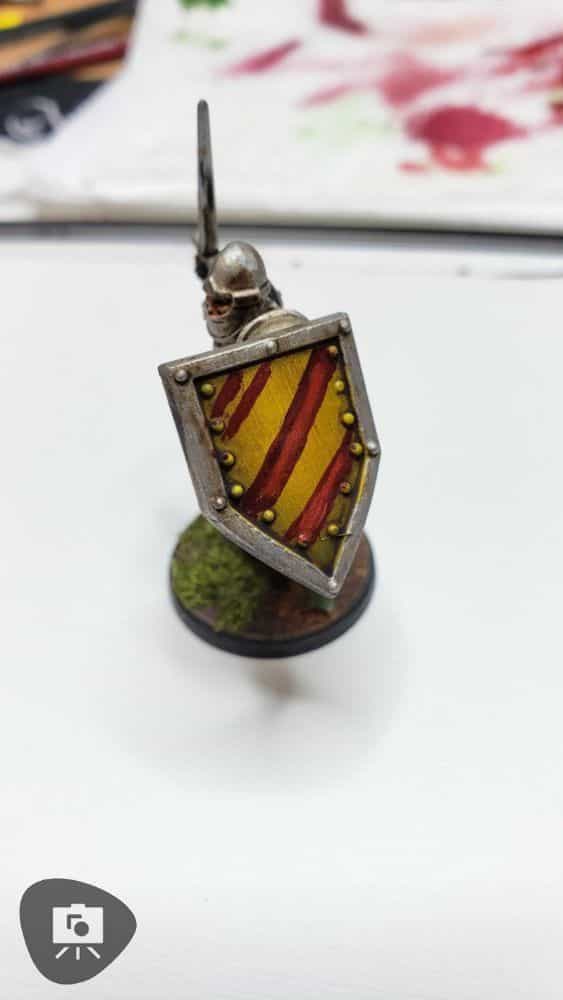 Using a clean soft brush I gently blended the layers together moving from darkest to light.
The result is a very smooth blend with very little work. These paints were not thinned at all and were painted straight from the tube. One could use Alkyd gel to loosen them up slightly but I found the consistency well workable straight from the tube.
Alkyd gel or resin is often used in oil painting workflows to speed drying times and help with blending.
More advanced blending approaches on a miniature with the oil paints
Next was trying some feathering. Using the darkest value in the paint blend I simply added a small line in the corner of a shield. Then using the same soft brush feathered it out into the brighter red. I was impressed how much you could work such a small amount of paint over another paint layer.
An example of doing a circular blend, here I think one can see how well 2 adjacent colors can be blended together. These paints blend very smoothly with only a little bit of light pressure from a soft brush.
Do Paul Ruben Oil Paints make good washes for miniatures?
A wash is a technique used in painting miniatures, where paint is thinned to a semi-transparent consistency and then applied to the model. This creates a colored tint or hue that can be blended with other colors to create an attractive effect. Washes are often used to highlight small details, crevices, and add an overall depth and tonality to a model.
So, do Paul Ruben Oil Paints make good washes for miniatures? Absolutely! The paint mixes well with mineral spirits, making it easy to thin down into a wash consistency which can be applied evenly over the miniature.
Here, for example I needed to see how a color other than brown or black (two very common wash colors) could be thinned to a heavy oil wash. I opted to try the red and adding a small brush full to a metal palette, and then adding enough white spirits to fill half the well, about a 15:1 ratio.
Here I have an objective base from Para-Bellums game Conquest: The Last Argument of Kings.
I gave the small alien a heavy wash of the oil and let it dry for about 20 minutes. This is to allow some of white spirits to evaporate and rubbed off a majority of the wash yielding this result.
The paint flowed nicely into all the detail and left only a slight tint to the flatter areas, exactly what you want from an oil wash.
General blending character of Paul Ruben Oil Paints
In a last, quick test to do some rough blending. Here I prepped a model with an undercoat acrylic paint job with a light green basecoat followed by an acrylic wash of brown ink.
With oil paints, I roughed in Pthalo Green and white. Basically, I slapped these colors on top of the acrylic base paint job.
Taking the same soft brush I gently rubbed the lines together. The blend was effortless and extremely smooth. This approach again underscores the strength of using oil paints on miniatures. You can blend and mix paints directly on a model's working surface until you're satisfied. No rush at all, since the oil paint will stay workable for hours and hours.
When you're finished blending your oil paints on your models you can stop at this point. Or, allow some of the oil color to cure and continue building up more layers, e.g., increase contrast, change or add tint/hue filters.
Overall these paints performed very well in the various miniature painting tests.
Did it take a long time for the paint to cure?
Dry time with oil paints varies and these Paul Ruben Oil Paints are no different; they will dry faster in a warm and dry space, but can take up to two days to a week at times. It's best to leave them for around 24 hours before handling the mini or adding additional layers to make sure that every layer has had time to cure properly.
Varnishing models painted with oils
Varnishing your miniatures, even those painted with oils is a necessary step to protect them from damage or wear over time. Before applying any varnish, make sure your color layers have cured, completely. Any varnish over the top of an oil paint with retard the curing process and your paint will remain wet for a long time.
While you can use either a water-based varnish such as those made by Vallejo or Citadel, I strongly suggest using an enamel or polyurethane varnish. The latter is much more durable in the long run and will give that extra layer of protection needed to keep your models looking pristine.
For best results in miniature paintings, apply your varnish using a spray application, such as with an airbrush or aerosol rattle can. Yes, aerosol based varnishes or sealants may require some thoughtful planning to avoid the dreaded frost effect. But properly applied they will provide an excellent, invisible layer of protection.
What else do I need to know about painting miniatures with Paul Ruben Oils?
For those looking to paint with oil paints, you'll have to have some patience , but the results can be worth it. Paul Ruben Oil Paints are of high quality and come in a variety of colors, allowing for some truly unique effects to be created on your models. With a little practice and patience, these paints can produce great results.
I find these paints great for quick blending, washes and producing an overall great finish to your models. Whether you are a beginner or experienced painter, these oil paints will bring your miniatures to life and add a new skillset to your painter's toolbox.
---
Final Verdict
Paul Ruben Oil Paints are a fantastic painting medium, suitable for all skill levels. Whether you are looking to do some quick blending or washes, they provide great results with minimal effort and practice. With an impressive range of colors available and easy to use formulas, these paints can bring any miniature project to life!
I thoroughly enjoyed these colors and plan to continue using them throughout my work. Given that you get huge tubes of paint with no expiration date, I expect to have these ready to go for years to come.
Don't be afraid to give them a try and enjoy the results! If you have any questions or comments, please let me know in the comments below. Thanks for reading!
Happy Oil Miniature Painting!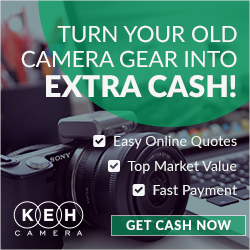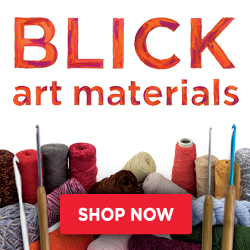 Tangible Day on YouTube (Miniatures and More!)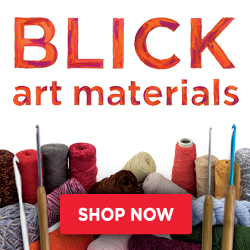 Tangible Day on YouTube (Miniatures and More!)