Do you enjoy LEGOS? Everyone knows LEGO bricks, as they've been around for ages. I grew up with these construction small construction bricks. The precursor to Minecraft, the emergent gameplay from Lego bricks is almost limitless. Of course, since their inception, other companies have risen to fill this market. JMBricklayer is one such brand, creating Lego style construction bricks for a more mature audience.
In this article, I review the Butterfly Orchid Set from the Botanical Garden line of JMBricklayer plastic construction bricks.
Disclaimer: JMBricklayer sent me this set free of charge to do this demo build and review. As with any review on TangibleDay.com, nothing influences my opinion more than the product's performance and appeal to builders of all ages.
---
Review Summary: Is the JMBricklayer Set Worth it?
As someone who grew up with Lego sets and with kids who love to build, I'm always looking for the most interesting sets to bring home. Suffice it to say, the Butterfly Orchid Set isn't the easiest build, but the final product is worth the effort.
The end result is an incredibly detailed and realistic looking flower pot with orchids, flower petals and all, leaves, and all the greenery you'd expect from it's living counterpart. It's not the LEGO brand you expect, but all the same and compatible, this JMBricklayer set is sure to be a hit with any construction brick enthusiast!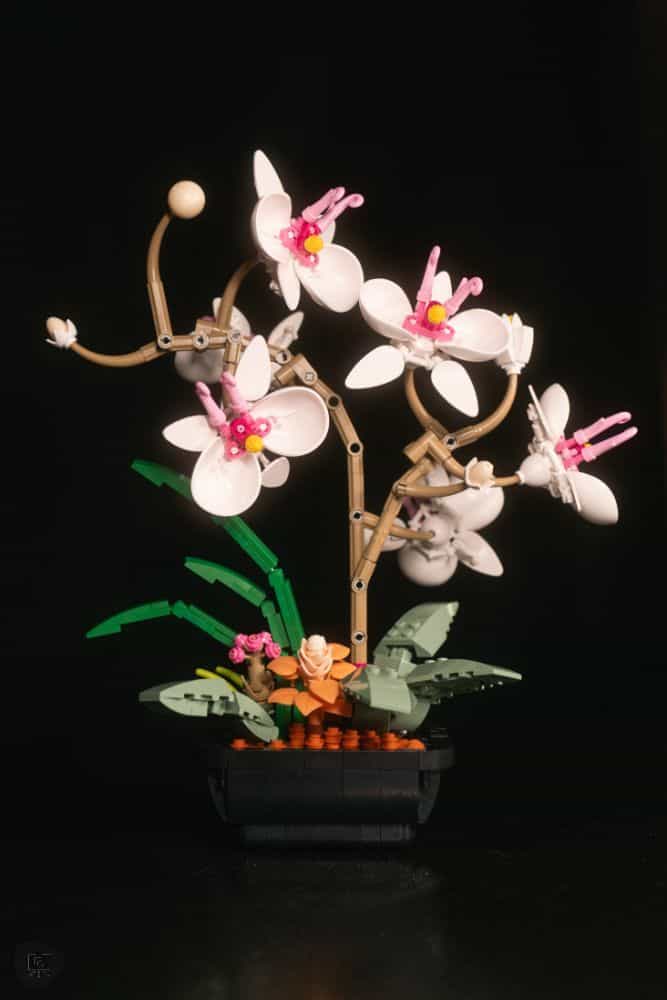 Read on for more details of this Lego style construction brick set. Are these bricks comparable with LEGOs? Do JMBricklayer construction bricks provide a good experience?
Let's find out!
---
Unboxing and Impression
At first glance, the box art clearly had the aesthetic of a botanical theme nailed down. While I'm not a gardener or anything related to growing things–I'm a wargamer who enjoys the Grimdark feels of Warhammer, in fact–I do enjoy the challenge of a good puzzle or hobbies that require concentration.
The Botanical Collection includes three potted plants. For this review, I was provided with the Butterfly Orchid set, which is the one with the white flowers in it. As a gift for Mother's Day, or for some occasion for someone who would enjoy the beauty of flowers, this could be a thoughtful gift.
I could tell right away though, based on the art, that the set doesn't seem geared toward young children. As you might expect, though, delicate flowers with this aesthetic is something that would be attractive to an adult.
Well, of course, it states it right there on the top of the box: Ages 14+. And, just to show you, it's fairly large set with 581 pieces. For comparison, though, it's not even close the whopping Titanic model (which is over 9000 pieces).
Then again, if you think about it: The complexity of a construction brick set isn't simply the number of pieces in the kit; it's also determined by the amount of attention to detail that goes into the design itself.
And, the difficulty of any brick build is also based on the instruction guide that guides you through the construction process. Did JMBricklayer overly complicate their set? Or, was it just right?
---
Was the Construction Build Hard? Fun?
So, upon opening the box, I was met with a pile of plastic bags of lego-like pieces. Yes, I was overwhelmed, but not surprised by the sheer volume of assembly ahead of me.
The best practice for assembling lego bricks is to pre-sort your pieces, so you can easily find what you need as you make progress. Taking out some kitchen ware and bowls, I set about sorting out the pieces based on what I assumed were the subassemblies for the kit, e.g., flowers go in one bowl, leaves in another, and so on.
As with Legos, the instruction booklets was laid out with step-by-step illustrations. I didn't need to read any text to interpret any of the workflow. Arrows and symbols were easy to understand.
To proceed, the instructions called for building in sub-assembly parts. For example, the instructions led me to assemble the "base", followed each flower assembly in sequence. This made sense and kept things straightforward. This method of assembling a large set like this is pretty standard, and made the entire process enjoyable.
---
Small Parts Pose a Challenge…
Of course, not all was this was a pleasant rose.
There are some pretty small parts that require precise finger gymnastics to assemble. I can't count the number of times a part slipped from my fingers–and I'm not clumsy–because they were too small, or required that extra bit of force to friction fit into tight slots.
Super imposed on this challenge of small parts were some unclear instructions in the booklet. One such visual guide is shown above. Although the instructions came with QR-codes where you use your phone to open a video, I found this unhelpful. The video itself didn't open and the entire webpage was in Chinese.
I have brought this issue up with JMBricklayer and they've informed me that they will be making the necessary updates.
Moving on though; I was able to figure things out for the most part. And, I think any experienced Lego builder will have no trouble putting this kit together.
The details are spectacular. While some pieces were still attached to plastic sprue and required you to clip them off, this is easy enough.
---
Tips for Construction Brick Assembly
Here are some 10 tips I learned a long time ago for assembling Lego brick kits that came in handy here:
1. Organize your workspace
Before you start assembling, clear a flat surface and make sure you have enough space to lay out all the pieces and the instruction manual. A well-organized workspace can make the building process much smoother.
2. Sort the pieces
Sorting brick pieces by color, size, or type can help you find the right piece quickly when you need it. This will not only make the building process more efficient, but also more enjoyable.
3. Familiarize yourself with the instructions
Take a moment to look through the instruction manual before starting. This will give you a better understanding of the steps involved and help you identify any potential challenges.
4. Build in stages
Break the build process down into smaller stages. Focus on completing one section at a time rather than trying to tackle the entire model at once. Work with subassemblies.
5. Use the right pressure
When connecting bricks, use firm but gentle pressure to ensure a secure fit. Pressing too hard may damage the pieces or make them difficult to separate later on.
6. Double-check your work
As you complete each step, take a moment to double-check your work. This will help you catch any mistakes early on and avoid having to backtrack later.
7. Keep extra pieces handy
Construction brick sets often include a few extra pieces (not all sets do this). My JMBricklayer did not come with spare parts, so keeping organized (as above) is helpful to ensure you have everything nearby and safe. If you need to replace a part, JMBricklayer is very responsive and will be happy to give you hand, e.g., replace, send spares if something is missing.
8. Be patient
This is an important aspect to any hobby! Take breaks if you need to. Assembling a brick set can be a time-consuming process, so remember to be patient and enjoy the journey. Taking breaks and coming back to the build with fresh eyes can help maintain focus and enthusiasm.
9. Ask for help
If you're struggling with a particular step, don't be afraid to ask for help. Friends or family members may have different perspectives that can help you overcome any obstacles.
10. Customize your creation (optional)
Once you've finished assembling your set, feel free to add your own personal touches or modifications. I did this with the JMBricklayer Butterfly Orchid set with the a few of the flowers. You'll notice that my finished work doesn't exactly match the box art or the instruction's guide for assembly.
---
And, Done. What Next?
The Butterfly Orchid set is an elegant build with nuanced details. The completed model is a standalone piece. Before I decide where to place it in my home–or give it away as a gift–I wanted to take some photos.
Take Photos!
As with any miniature photography, there is some challenge in getting everything in focus and keeping proper exposure, e.g., not too bright or dark. Here are my quick guides on how to photograph miniatures or how to use a black backdrop in your product photography.
Close up photos are always fun to take, and show off the finer work that went into the build of this piece.
Although this isn't a "toy" as you would imagine–you don't actually "play" with this model–I find that these kinds of brick construction kits are more like a jigsaw puzzle hobby. Here, you may have a set of bricks with different colors and shapes that you can combine to create whatever model your particular kit lays out for you. The biggest challenge (and fun) is being able to interpret the instructions correctly, so that you don't make any mistakes in the build.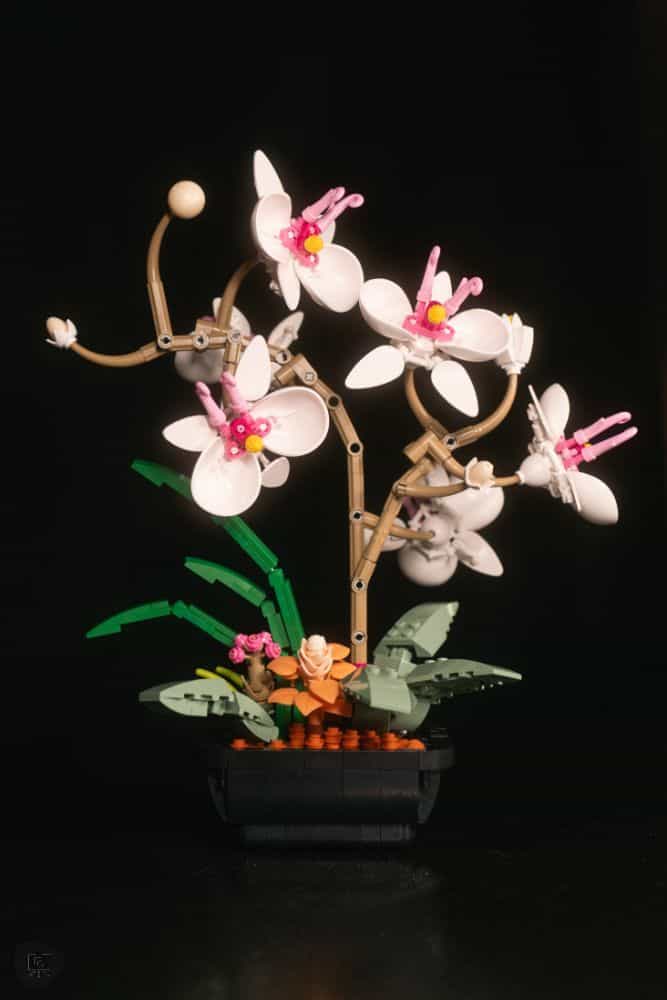 Along the way, you're probably trying to figure out where things go, and that subtle pleasure of making parts fit exactly to plan is a constant buzz. If you're more of a social builder, then you can take a friend or loved one along for the ride.
I personally prefer working on these lego type builds solo, as I get into a flow state, listening to music or an audiobook. It's relaxing in that doing-something-without-thinking-too-much kind of way.
---
MOre Amazing Scale Model Construction Brick Sets!
Well, there you have it: the JMBricklayer Butterfly Orchid set. If you're looking for other amazing construction lego brick like builds that won't break the bank, check out a few of these other sets.
---
Final Word
I will be acquiring more of these JMBricklayer sets in the future. They are affordable, rewarding to build, and the final models have incredible detail and look great on display. I highly recommend them to everyone.
I hope you found this review informative. I was pleasantly surprised by the entire experience working with this JMBricklayer set.
If you have any questions, comments, or would like me to take a look at other construction sets like these, let us know!
Thanks for reading!
Happy building and creating! 🧱 🏘️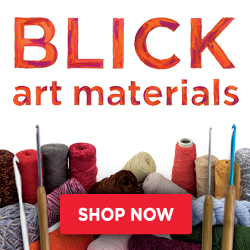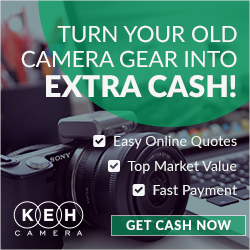 Tangible Day on YouTube (Miniatures and More!)