Have you decided to explore photography as a hobby? If you have, you may be wondering what type of camera you should use. While digital cameras are popular and allow you to take an endless number of photos, there are several reasons why an analog instant camera may be a better option for your photography hobby.
In this article, we explore 3 reasons why an instant camera may take your hobby photography to another level.
Want to Give Instant Cameras a Try? Check Out 3 Great Instant Cameras for Hobby Photography!
Read on to learn more about instant cameras and the 3 reasons why I think an instant camera is perfect for your hobby photography!
---
Wait, What is an Instant Camera?
In the film photography days of ol' yonder, you had to wait to get your pictures developed. But with an instant camera, you can take a picture and watch the print come out right in front of you! Just like magic (or science).
An instant camera is a type of camera that takes photos that develop immediately after being taken. This is in contrast to digital cameras, which store photos electronically and require a computer or printer to develop them.
Instant cameras are popular among hobbyists because they provide a unique and nostalgic experience, and they are often less expensive than digital cameras.
You may be asking, "aren't digital cameras 'instant' in that they produce images immediately?" In a sense, yes. But the key difference is that with an instant camera, you get the physical print of your photo right away.
There's something special about having a physical copy of your memories that you can hold in your hand and put up on your wall. And because they're analog, instant cameras also tend to be more affordable than digital cameras.
---
How Does an Instant Camera Work?
An instant camera, such as a Polaroid camera, uses a pre-coated film which makes the photo paper light-sensitive. The film contains chemicals that react when exposed to light, causing the image to appear.
When you take a picture with an instant camera, the shutter opens and the film is exposed to light for a brief moment. This causes the chemicals in the film to react and produce an image. The print then develops over time, typically taking about 60 seconds.
For more details about how polaroid film works for taking pictures, check out this article.
---
Are Instant Cameras Still Popular?
The appeal of instant cameras arises from a desire to record various life occurrences and occasions, much like other types of cameras. What makes instant cameras – and the aesthetic that goes with it – unique, however, is that they fall somewhere between today's digital photography and their more ancient relatives: the analog camera.
Instant cameras do not provide users with instant and HD-sharp photographs like digital cameras or modern smartphones. Users must wait while the camera develops its own instantaneous film, which might take a few shakes for good measure based on the model and film of the instant camera.
The self-developing process gives you a tangible way to document your daily moments or trips to exotic (or not so fancy places). Are you going to a party and want to share those crazy, spontaneous moments? Instant camera, bam!
---
Instant Camera Pros and Cons
Here are some pros and cons of using an instant camera for hobby photography.
Instant Camera Advantages:
They're fun and easy to use.
Instant cameras are easy to use and usually have very few features, which makes them perfect for people who want a quick and easy way to take photos.
They produce physical prints of photos, which means you can share them with friends and family in a tactile way.
They're great for impromptu photo sessions, as you don't need to worry about bringing your camera or phone with you.
Instant Camera Disadvantages:
The quality of the photos isn't always as good as those taken with a digital camera or phone.
The prints tend to fade over time, so they may not be suitable if you want to keep your photos stored permanently.
You'll need to buy film, which can be difficult to find in some parts of the world.
They can be quite expensive, especially if you want a model with more features.
---
Is an Instant Camera Worth it?
The photography community has embraced instant cameras in recent years, with several companies releasing new and improved versions of the classic Polaroid camera. Of course, there are other camera brands, including film cameras for those interested in the analog film photography hobby.
While professional photographers have eschewed the instant camera in recent years in favor of digital cameras, there is a growing trend among hobbyists and amateurs to use them for personal events, such as birthday parties, weddings, and vacations.
Yes, I would say that instant cameras are worth it. And, the reason is this: The core principles of personal photography is to capture memories and moments to share with others, and instant cameras provide a unique way to do this. They may cost more on the surface, but make up for with the unique and memorable experience of creating images that you can see, touch, and feel.
---
Analog is Dead; Long-Live Analog!
Every time a smartphone company releases a new model, one of the most talked-about features is the number of megapixels on the phone's camera – and in some cases, how many cameras it has.
With social media sites encouraging picture-sharing as a method for interaction, it's clear there's a worldwide interest in photography and how we utilize it.
The Problem with Digital Photography
The thing is, obsessing over megapixels doesn't actually matter that much. In fact, most digital cameras on the market today–even the ones in phones–take really great pictures. The problem with digital cameras is that their greatest advantage is that they're designed for taking a lot of photos.
But, smartphones and the Internet aside, there's been a renewed fascination with the more traditional form of photography. Enter the analog film camera and instant camera with their near-immediate gratification for something tangible, something real.
Popularized in the decades leading up to the early 2000s, instant cameras are known for their washed-out, vintage-aesthetic photos, until camera manufacturer Polaroid discontinued its instant film products in 2008.
Almost a decade later, Polaroid relaunched its instant film line, inviting new generations to experience a side of photography that wasn't known for the sharp, HD pictures our smartphones produce today.
---
Photography: Hobby, Art, or More?
I want to say a quick word about the difference between taking photos as a hobby, and photography as an art form before we move on to what makes the instant analog camera special.
When it comes to photography, there is a blurry line between what is considered a hobby and what is considered an art form. Some people may consider taking photographs of everyday objects to be a hobby, while others may see it as an art form. The same benefits could be said for photographing landscapes or portraits.
Some people may argue that photography is only a hobby if it is not done to create art. However, others may argue that any photography can be considered art if it is done with a creative eye and a unique perspective.
The low barrier to entry could also be seen as a reason why anyone can consider themselves a photographer, regardless of whether or not they have any formal training.
Together, it is up to the individual to decide whether they consider photography to be a hobby or an art form. There is no right or wrong answer, and it is possible to enjoy photography regardless of how it is classified.
But, if you're interested in equipment that may differ from any other hobby, the key aspects of instant photography are its experience. The process of instant camera photography is an art. The nature of image-making makes you more aware of what you're doing and thinking internally.
To this end, the benefit to mental health through the art of photography is a daily exercise of seeing your world through a fine lens and then creating that image, making it present and something you can touch with your skin.
---
Instant Cameras Give You a Different Hobby Experience
Do you play tabletop games and want to document your gameplay? Or, maybe you like to take photos of birds in your backyard? No matter what your subject, an instant camera is a great tool for photography enthusiasts of all levels.
Digital cameras are wonderful for capturing hobbies and games in progress. However, they have a clinical aspect to them in that the photo is not actually "real". You can't touch the images or hold them in your hand and pass them to a friend with your fingerprints on the glossy surface.
As superficial, or even silly, as it might sound – there's something about holding a physical copy of an image that makes it feel more real. Taking photos is more rewarding with others and we're all attracted to instant gratification.
---
Are Instant Cameras Worth it?
Yes, and here's why:
With an instant camera, you can get the photo right away and enjoy the process of taking the picture, rather than worrying about what the final product will look like. The immediacy of the print also makes it perfect for sharing with anyone near you (literally), family, and friends.
The physical activity of snapping a shutter, pulling out the film, shaking it, and watching the image develop in front of your eyes is oddly satisfying. There's no review process or do-overs with an instant camera. You can't go back and delete a photo if you don't like it (although some newer instant cameras offer this option).
Whether you want a change of pace from your smartphone cameras, or you want the novelty of experiencing Instagram filters without Instagram, instant cameras will ensure that every snap is a surprise and a quirky new way of documenting your interests without them looking boring.
Analog instant cameras provide a unique way to document your life and hobbies. They are also a great conversation starter, as people are often curious about how they work. So if you're looking for a new photography hobby that is both fun and unique, consider using an instant camera!
Ultimately, instant cameras are worth it! Yes, they will cost quite a bit more in the long run, as you're using physical materials to "print" and "create" images.
But, the experience and the results are worth the extra cost! And, I think, the limitation of how many photos you can take with an instant camera makes you appreciate each one all the more.
---
Here are 3 Tangible Reasons to Use an Instant Camera for Your Photography Hobby
1. Instant Cameras Add Narrative Character to Simple Moments
Photography is difficult when it comes to our hobbies. After all, some of the things that we are passionate about may appear uninteresting to most viewers. It's not easy to express our passion for something using photographs, even though a picture may convey a thousand words.
However, capturing our hobbies through a new lens–or a new, instant film–can give our subjects a different look. Photographer Justin Ribeiro's Pandemic on Polaroid project encapsulates this idea, that even the most mundane of activities, like assembling a jigsaw puzzle, can look interesting and almost mysterious when captured on instant film.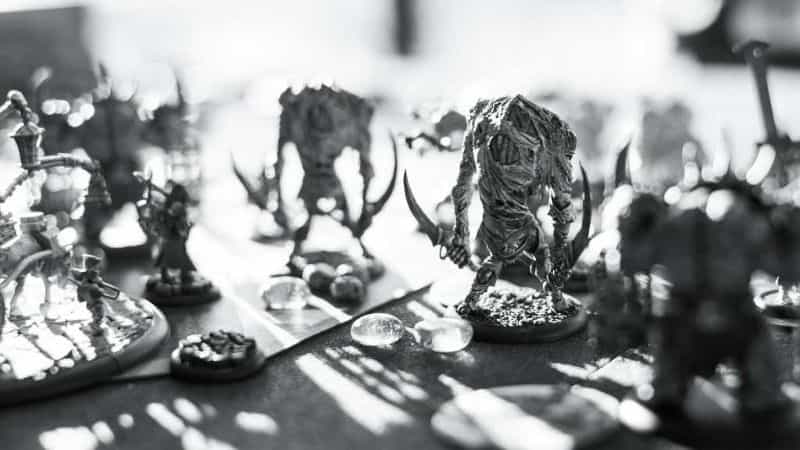 We want to make sure that our subjects are the focus of our hobby photography, but we also want them to tell a narrative with the photos. For tabletop gamers, in particular, the character of a photo captured with an instant camera may help visually dramatize important moments during campaigns.
2. Combine Old and New Technology in a Modern Instant Camera
Technology with instant cameras has come a long way! What if we can combine instant photography with digital technology? Wait, what does that mean?
Check it out: The instant cameras on Adorama such as the Fujifilm Instax LiPlay or the Instax Square SQ20–-are high-end models which allow you to snap a digital image, then edit them in the camera on a screen before printing from the camera.
This is a great way to get the best of both worlds, and it's really fun to be able to see your image on the screen and then hold it in your hand seconds later.
With camera technology today, just because you're able to engage with the experience of analog, doesn't mean digital photography isn't a part of the fun.
Shooting with a hybrid instant camera puts you in the present moment, while the digital tech world lets you ride the passenger seat and take a break once in a while. The same camera can be used in different ways depending on your mood, the subject, or your aesthetic preference.
I should note here that modern instant cameras are also conversation starters. They're not as ubiquitous as they once were, so when people see you using one, they're bound to ask about it and be curious.
They may get closer to your work, aware that they may be missing something with their approach. This is a great opportunity to start a dialogue with other people in your hobby circle.
3. Instant Camera Limitations Stop You From Chasing Perfectionism
Perfectionism is a personality trait characterized by a person's need for flawlessness and excessive attention to detail.
While perfectionism can be seen as a positive trait in certain circumstances, it often leads to negative consequences such as increased anxiety, stress, and depression. Perfectionists often set unrealistically high standards for themselves, which can lead to feelings of failure and disappointment when they are not met.
One of the great things about using an instant camera, like any analog film camera, is that it can help you to break out of your perfectionism mindset. Since you cannot see the photo until it is developed, you have to let go of any expectations or preconceived notions bout what the final product will look like.
You're not using these cameras as a professional photographer. The problem with a digital camera is the temptation to take 1,000 photos and review them all until you find the "perfect" one. But that's not what photography is about! Film cameras had their limits compared with the digital camera.
But, what film cameras excelled at was making the photographer focus on the subject. The digital camera robbed us of that experience. What had once been a great hobby experience became a snap and run project, where life lost that luster.
This can be a liberating experience, and it can help you to enjoy the moment that you are capturing without worrying about whether or not it is "perfect." Digital modern camera gear is often a trap (ever lose a memory card?), but an instant camera can help you to break free from that perfectionism mindset.
Taking up instant photography for perfectionists, especially tabletop gamers, might be the motivation you need to overcome your natural tendencies. After all, hobby photography is intended to be a pleasurable pastime in which you can document your interests and perhaps show off to friends and family.
---
Instant Camera Photography is a New Hobby, or Isn't It?
Are you looking for a new hobby, or just want to enhance a hobby you already have? A new camera is a great idea, but remember that shooting photos is more than pressing a shutter button. And, image quality isn't everything.
A great hobby involves engaging in a unique experience. Sure, you can point and shoot with a digital camera or even a film camera. But somewhere in the middle of this digital and analog world is the instant camera.
Instant cameras are a great way to document your life and experiences in a unique way. The photos have a charm that is all their own, and they are also a lot of fun to take.
So, if you're looking for a new hobby, or just want to add something different to your current photography repertoire, consider giving instant photography a try. You might be surprised at how much you enjoy it!
---
Final Thoughts
With an instant camera, you can have your cake and eat it too: get high-quality images without sacrificing the personal experience of photography. What's not to love? Other photographers will balk, certainly, even those with don't engage with other hobbies.
But, that's okay! Your photography is for you.
Tabletop gamers, in particular, can find a lot to love with an instant camera. Grab a Polaroid camera! The personal experience of photography can add to the game itself, and the character of an instant photo may help to visually dramatize important moments during campaigns.
And, for perfectionists, using an instant camera can help you to break out of your need for flawlessness.
So, whether you're a seasoned photographer or just getting started, don't discount the instant camera as a tool for your hobby. It might be just what you've been looking for!
Are you interested in photography for your hobbies, or is it your hobby? What do you think of using an instant camera? Let me know in the comments below!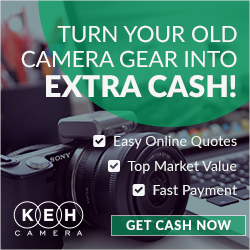 Tangible Day on YouTube (Miniatures and More!)